CUSTOM FITMENT APPLICATION CONSIDERATION
If you are using an OPTIMA battery in a custom fitment application, it's important to consider the following:
HOOD CLEARANCE
There should be at least ¾ inch clearance between the top of the battery terminals and the underside of the hood. This can be carefully measured by using a ball of clay and slowly closing the hood to check clearance.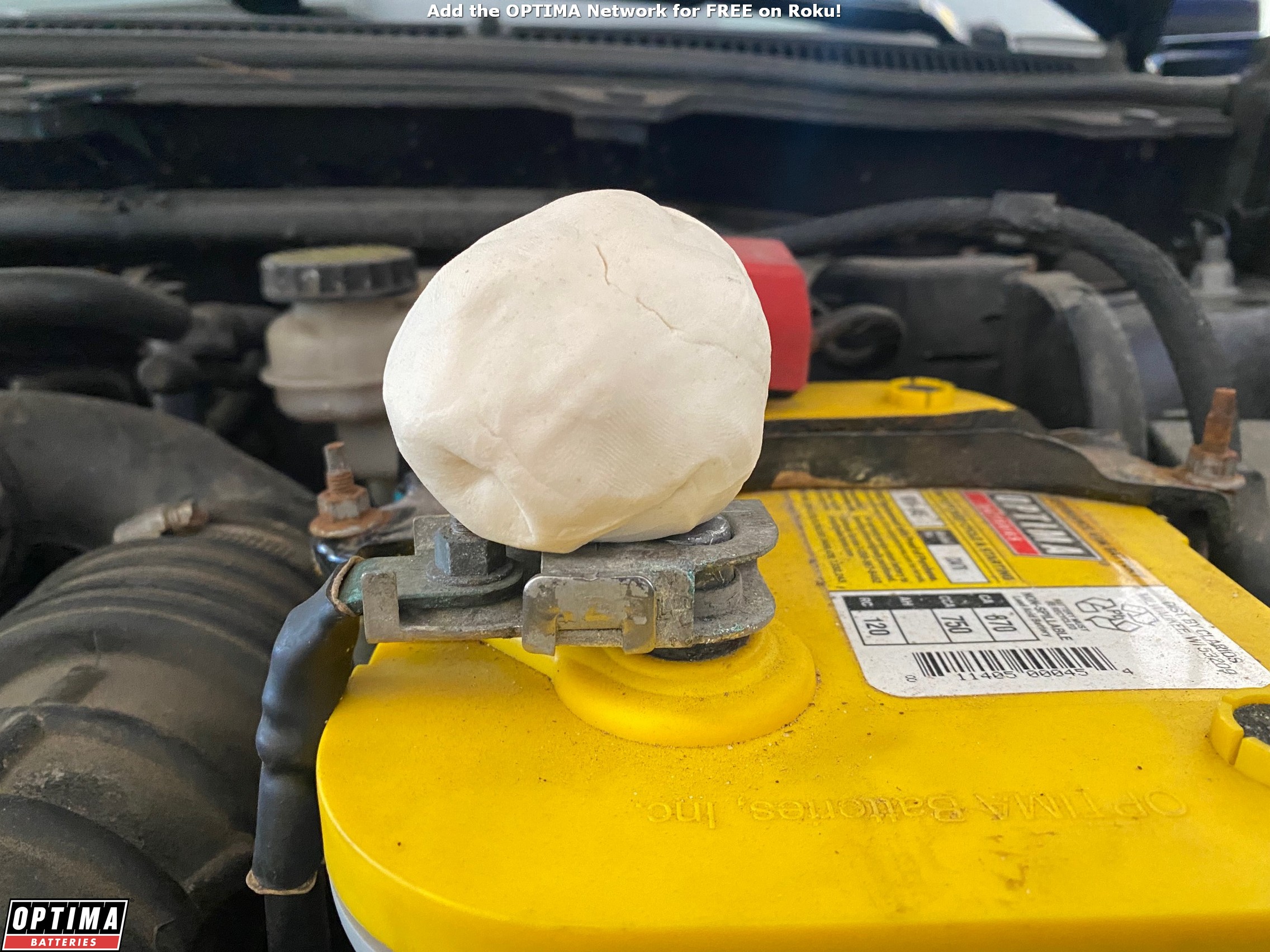 SIDE TERMINALS
OPTIMA 34/78, D34/78, 75/25 and D75/25 batteries have both top and side terminals. If you are using one of these batteries in a vehicle that uses the top terminals, it is important to ensure that the side terminals cannot come into contact with anything metallic (for example, the firewall or fender well), thereby causing a short. We suggest keeping the post protectors on the terminals you are not using. A winch should only be connected to the top terminals on YELLOWTOPs or deep-cycle BLUETOPs.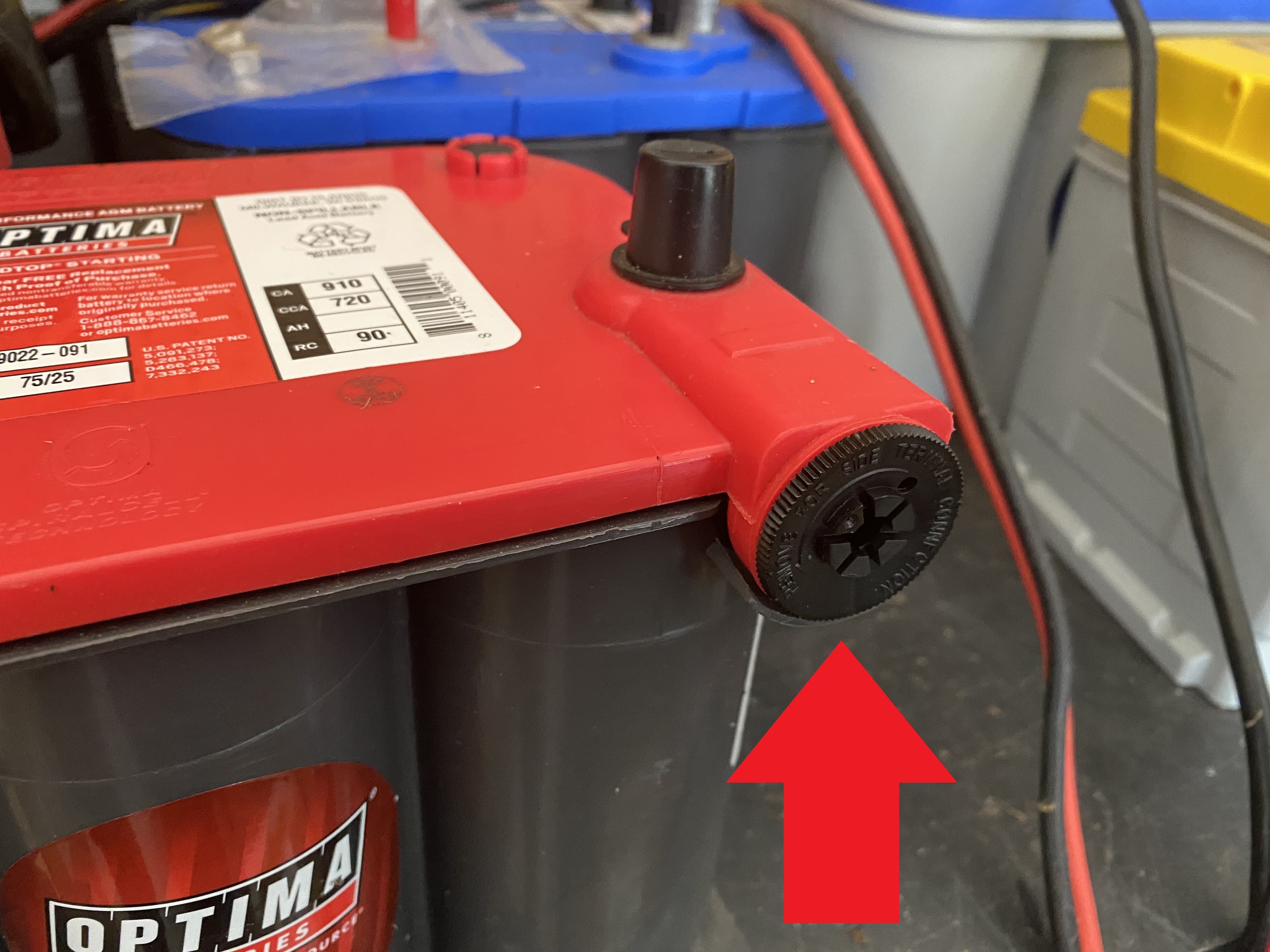 BATTERY MODIFICATIONS
Cutting, drilling, trimming or otherwise modifying your OPTIMA battery may present a safety hazard and will void the warranty.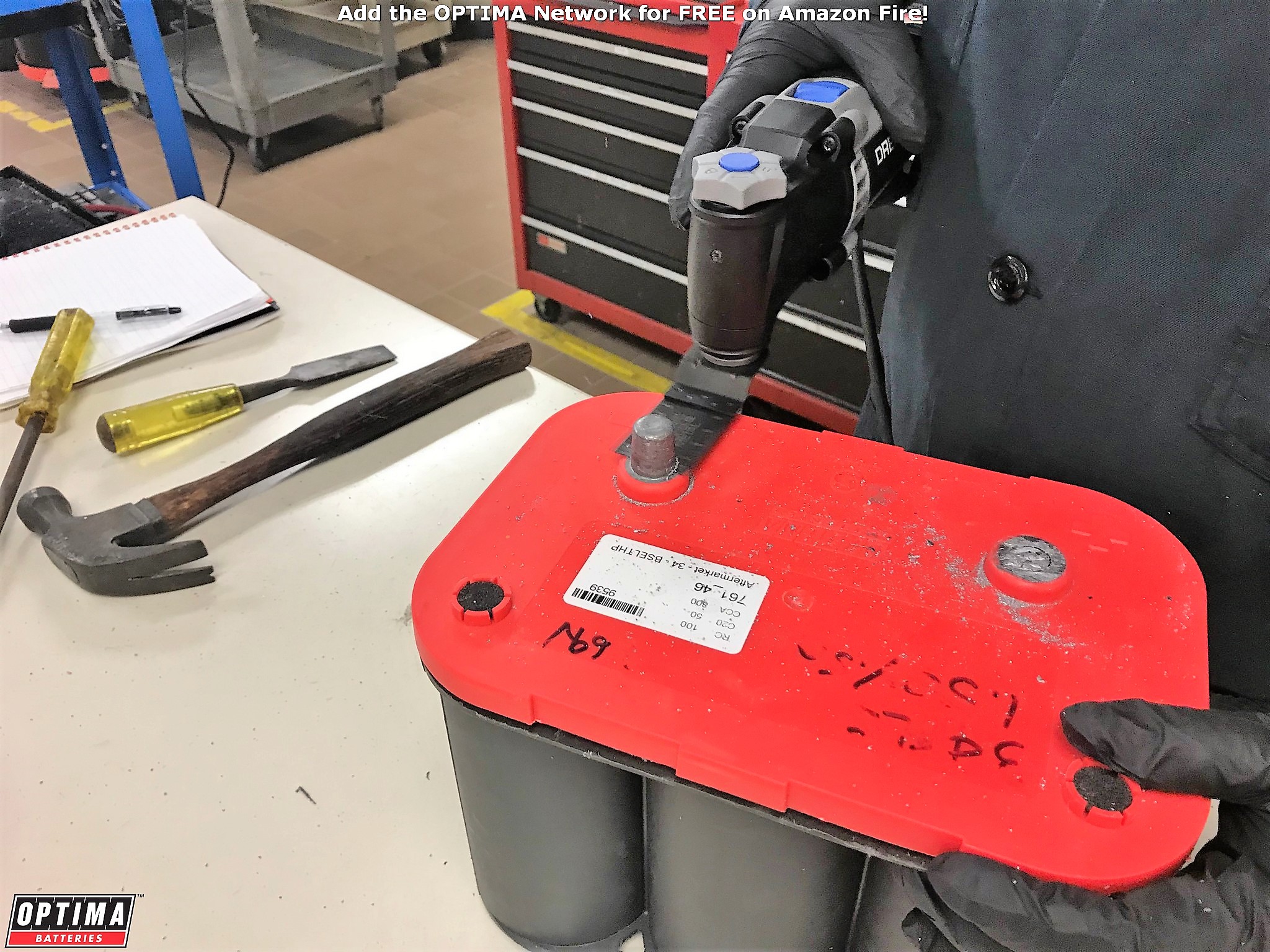 TRUNK/INTERIOR MOUNTING
If your battery is mounted inside the passenger compartment or trunk (common in many European makes), the battery must be vented to the outside of the vehicle. OPTIMA group 27, 51, DS46B24R, 78, 34C, 31, H5, H6 & H7 batteries all have ports for connecting a vent hose.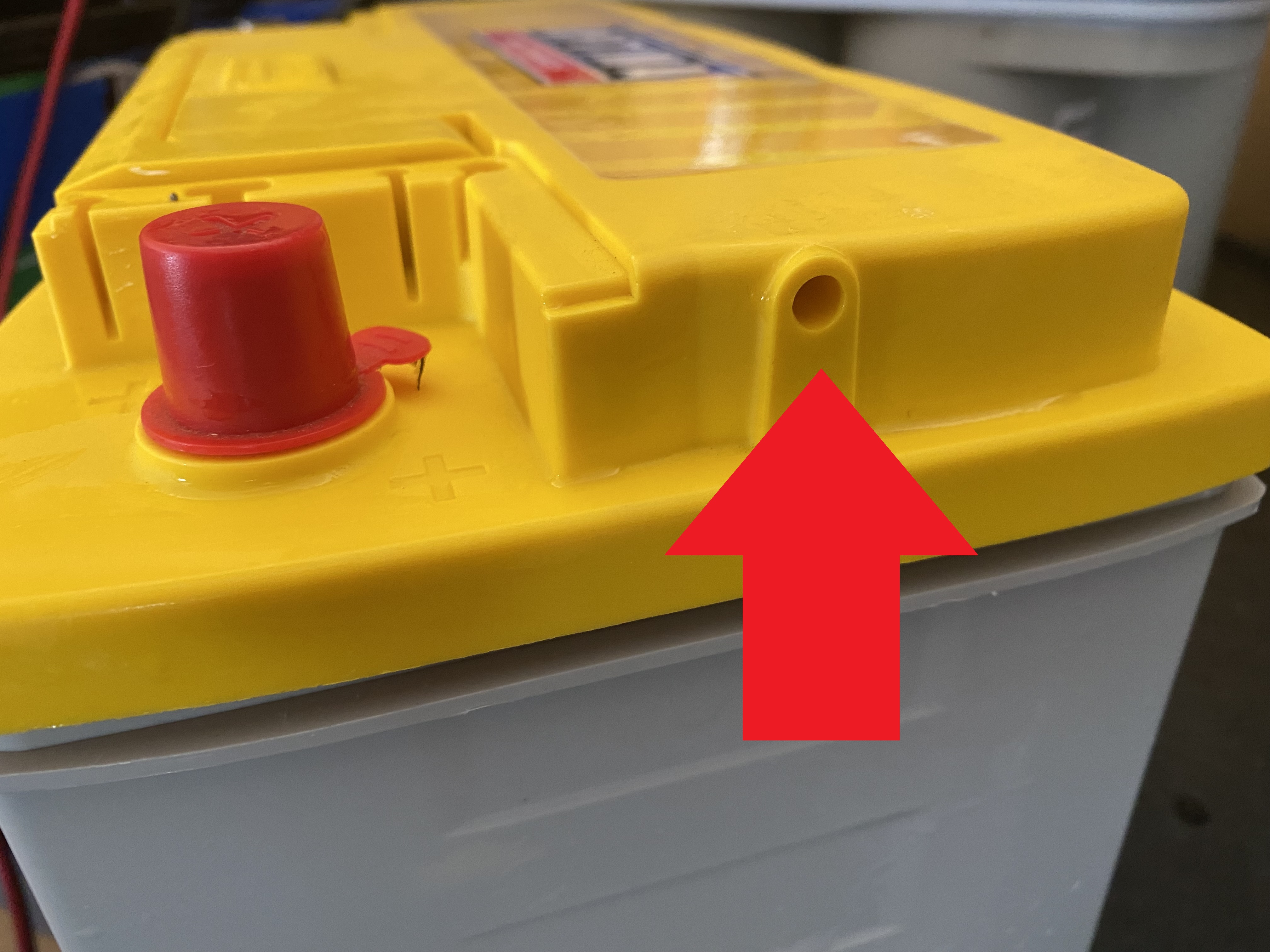 MOUNTING
Your OPTIMA battery must be securely mounted. The terminals are not intended to be used to secure the battery. Using the terminals in this way will damage the battery and void your warranty.