1971 Ford Mustang Battery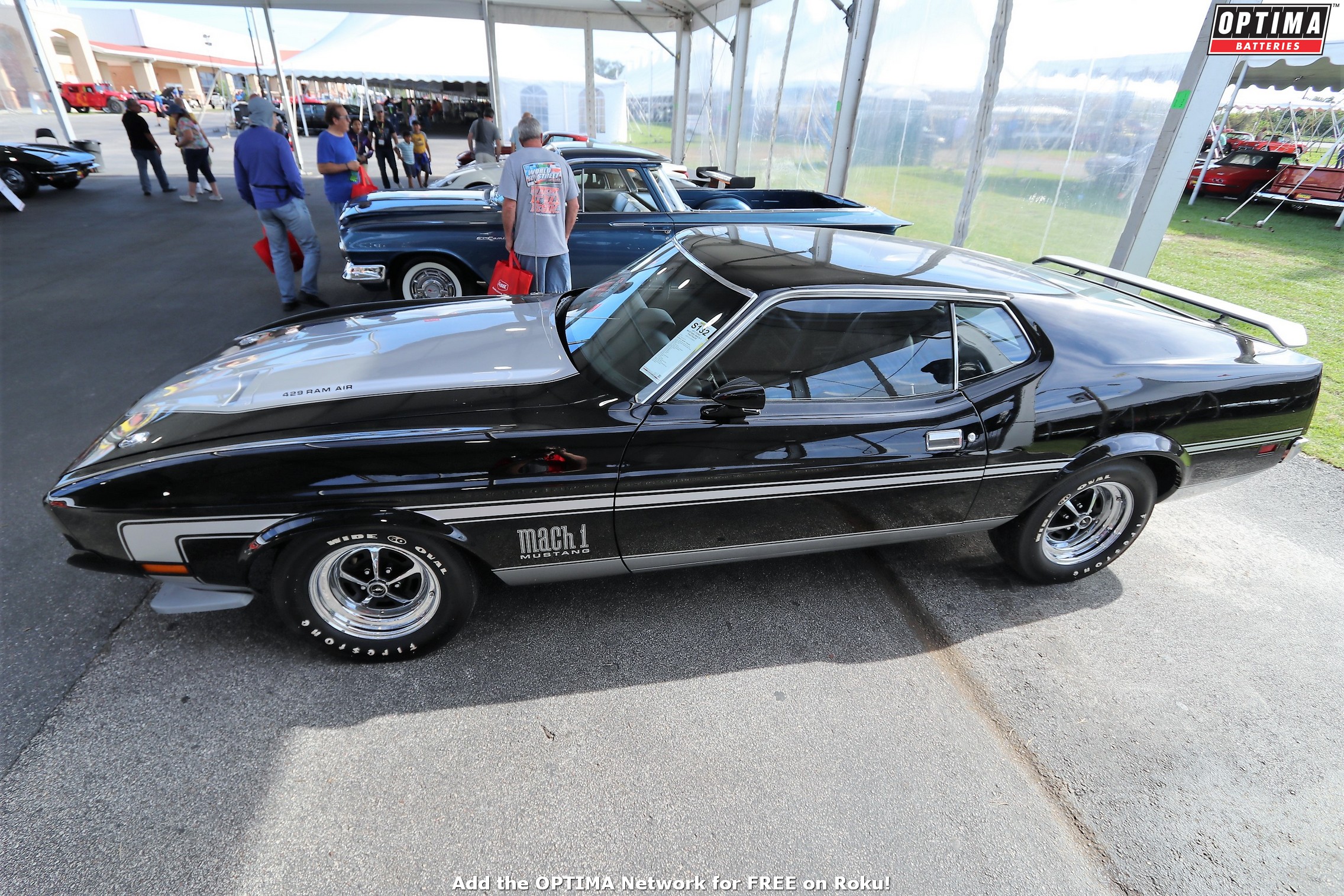 Cars
Sponsor

Location
The musclecar era (at least the original one) was coming to a close in the 1971 model year, but Ford still had some fight left in their Mustang. The base Mustangs came with a 4.1-liter straight-six, but it also had three larger V8 brothers, a 5.0-liter, a 5.8-liter and the monster 7.0-liter.

All of these Mustangs can technically use the OPTIMA Group D27F YELLOWTOP, but in nearly every application, that is probably overkill, even the big 7.0-liter engine. At more than 53 pounds, it is not only the biggest & heaviest, but also the most-expensive option of the bunch. If you have a lot of electrical accessories, like an aftermarket car stereo, air suspension, car alarm, etc... then maybe...maybe you'd think about this battery.

However, most of the 1971 Mustangs we come across are basically stock and simple from an electrical perspective and will probably do just fine with a REDTOP battery, but then which one would you choose? If you have the straight-six, you'll get more cranking power out of a 34R REDTOP, but you probably won't need it. In that case, the group 35 OPTIMA REDTOP will be the lightest & least-expensive option of the bunch.

The 1971 Ford Mustangs with the 5.0-liter V8 have the same battery options as the straight-six, while those with the 5.8-liter V8 get two additional choices for a total of six battery options. We're not sure why the 5.8-liter Mustangs can use the 75/25 batteries, but the other engines cannot, as we've never been able to track down one with a stock battery tray and park it next to another with a different engine and stock tray to see why those 75/25 batteries work in one, but not the other. However, if your battery cables have side terminal connections, the 75/25 batteries will have you covered (they also have top terminals).

Whatever battery you do end up choosing for your '71 Mustang, we'd definitely recommend keeping it on a quality battery maintenance device. If you don't have one, we have you covered there as well. Our Digital 400 and Digital 1200 chargers and maintainers will do a great job of charging and maintaining any 12-volt lead-acid battery, including OPTIMA batteries. In fact, we're so confident they will maximize performance and lifespan, we'll add a year of free replacement coverage to your warranty, if you buy a Digital 1200 charger and battery from us (our online store) at the same time.