1999 Ford Ranger- Setting A Good Example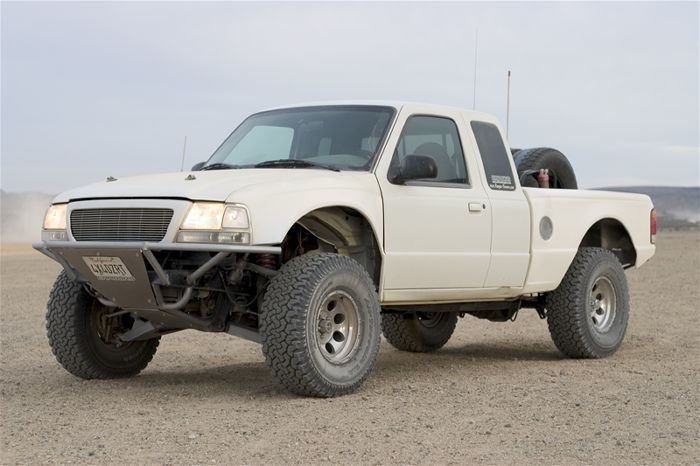 Trucks
Sponsor

OPTIMA Batteries

Location

Arvada, CO
There's nothing that brings a smile to our face more than a magazine editor setting a good example with his own vehicle. The latest example of that is Peterson's 4Wheel Off Road Web Editor, Jason Gonderman's 1999 Ford Ranger. We don't know if Gonderman's Ranger is the focus of any specific build-up or tech stories right now, but we do know he is already ahead of the game in terms of his electrical system.
Jason's Ranger runs dual OPTIMA YELLOWTOP batteries, which may be overkill for now, but as a serious off-roader, Gonderman is likely to add more electrical accessories as time goes on, whether that comes in the form of a winch, auxiliary lighting, CB radio, or any number of other accessories, which can place significant demands on a battery and charging system. OPTIMA YELLOWTOPs are designed to be deep-cycled, which can often happen when you spend as much time wheelin' as Jason does.
The great thing about YELLOWTOPs is that in addition to providing plenty of reserve capacity for deep-cycle applications, they also work great for cranking and starting applications- the best of both worlds. We'll definitely be keeping an eye on Jason's truck!