2011 OPTIMA Ultimate Street Car Invitational Preview- RENNtech C74 Konzept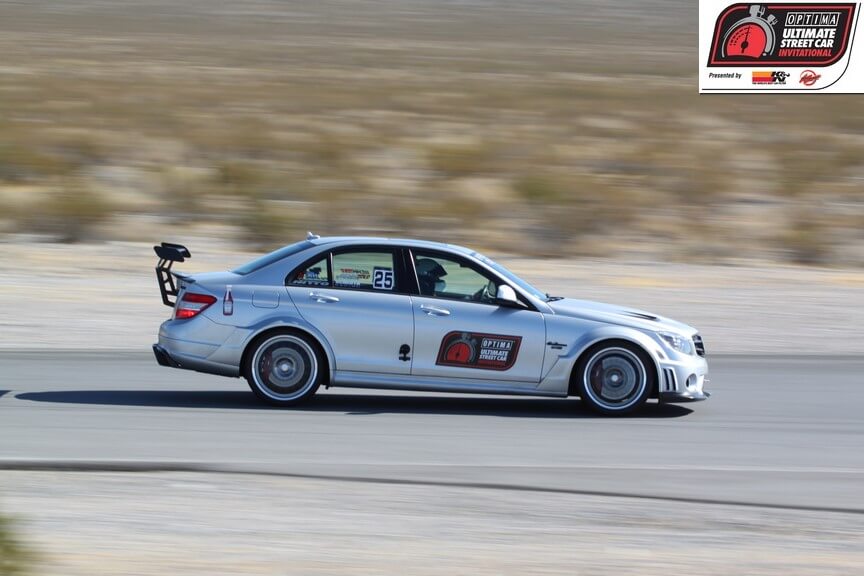 Ultimate Streetcar
Sponsor

OPTIMA Batteries

Location

Lake Park, FL
The 2011 OPTIMA Ultimate Street Car Invitational (OUSCI), presented by K&N Filters and Wilwood Brakes, is just over a month away and over the next several weeks, we're going to profile several of the competitors in this year's event. We're starting today, with the RENNtech C74 Konzept.
As the world's foremost Mercedes-Benz/AMG tuner, RENNtech's latest project vehicle features performance modifications and exterior aerodynamic modifications designed, developed and tested in house at RENNtech's facility located in Lake Park, Florida.
The C74 is the latest variation of RENNtech's C63 AMG project vehicle which has seen continual transformations throughout its life, serving as a working test platform for RENNtech's proprietary line of performance products. The C74's current trim boasts incredible performance from the 6.2L AMG V-8 with a wide stance and aggressive look to match. The "74" designation given by RENNtech, refers to the 74-inch width of the rear wheel track which lies beneath the body work of the C74's muscular rear end. This allows the ability to run up to an 11-inch wide rear wheel with a 315-series rear tire for the ultimate in handling and traction. The number also pays homage to the legendary RENNtech V12 "SL 74".
The exterior has a full compliment of aerro products, including the following:
- Full Carbon Fiber Widebody kit (prototype shown)
- Carbon Fiber Rear Decklid Spoiler
- Carbon Fiber Front Splitter
- Carbon Fiber Rear Diffuser w/ Integrated Exhaust Tips
- 19 x 9.5" Front / 20 x 10.5" Rear Signature Three-Piece Forged Aluminum Wheels
- Nitto INVO Performance Tires (275/30/CR19 Front 305/25/CR20 Rear)
Performance modifications include the following:
- RENNtech Carbon Fiber Airbox and High Performance Air Filters
- Custom Air Inlet Panel (prototype)
- 82mm Throttle Bodies
- Upgraded Camshafts
- Modified Ported and Polished Cylinder Heads
- RENNtech ECU / TCU Software Upgrades
- Stainless Steel Headers
- Sound and Performance Pipe
- 100% Locking Limited-Slip Differential
- Fully Adjustable Sports Suspension
- Performance Braking Package stage 3 by RENNtech
- Carbon Fiber Front and Rear Stabilizer Braces
The specifications on the vehicle are as follows:
- Engine: 6.2L V-8
- Power: 605 HP @ 6000 RPM and 555 LB-FT
- ¼ mile: 11.4 sec @126 MPH
- Standing Mile: 185 MPH
- Max Speed: 204 MPH
- Rev limit: 7400 RPM
Does the RENNtech C74 Konzept have what it takes to top the field at the 2011 OUSCI? We'll find out in just over a month. If you want to see more of this car and missed the 2011 OUSCI on broadcast TV, you can add the OPTIMA Network for Roku free and watch all the past OUSCI TV coverage on demand.