2011 OUSCI Preview - Lingenfelter's L/28 Camaro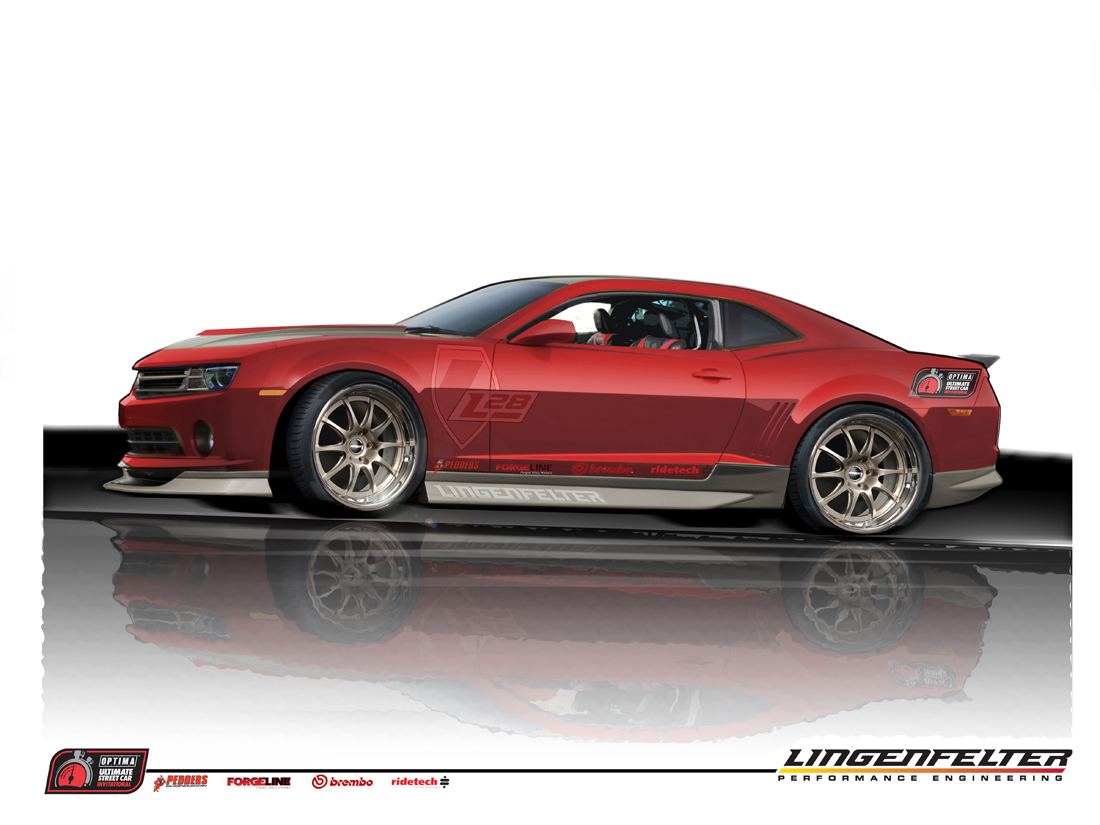 Ultimate Streetcar
Sponsor

Lingenfelter

Location

Decatur, IN
Today's profile on the field for the 2011 OPTIMA Ultimate Street Car Invitational, presented by K&N Filters & Wilwood Brakes, focuses on the L/28 Camaro from Lingenfelter Performance Engineering and driven by LPE Operations Manager, Mike Copeland.
If you've ever read a supercar shootout article in any of the major automotive publications, there's a good chance a vehicle from Lingenfelter was in the field and most likely laying some serious smackdown on European exotics, usually at a fraction of the cost. Quite possibly our favorite LPE entry in these contests was a 2001 GMC Sonoma.
We know what you're thinking- of all the amazing Corvettes and F-bodies that have rolled out of Decatur, Indiana, we like a pickup truck best? The Sonoma wasn't any ordinary pickup, although upon first glance, the casual observer might snicker about the owner being a Syclone wannabe. What lurked beneath the hood, was a fire-breathing, twin-turbo, 427 motor perched on an all-wheel drive platform, easily capable of throwing down nine-second quarter miles on street tires. Fortunately, for the OUSCI field, that truck is not in this year's competition.
However, what LPE is bringing is a very serious fifth gen Camaro. We'll cut right to the chase and let you know the engine is a 681 horsepower LS7, with all kinds of LPE goodies thrown at it, including a dry sump oiling system, dual disc clutch flywheel, power steering cooler, twin fuel pump module with electronic control, American Racing headers, a Be Cool Radiator and a custom side exit exhaust system from Magnaflow. Basically, all the goodies to keep an engine running hard all day long in the desert heat.
On the chassis, suspension and braking side, we're looking at an LPE 9.5-inch differential with 3.73 gears, with a no pre-load TracRite GT helical gear limited slip out back, with Driveshaft Shop HD 1400 horsepower axle shafts to manage torque and horsepower distribution. The suspension features an LPE/Pedders SportsRyder Supercar coil-over system, as well as LPE sway bars and a complete bushing package. Braking on the 305/35ZR20 meats is handled by 15-inch two-piece rotors with six-piston calipers up front and 14-inch two-piece rotors with four-piston calipers in the rear, courtesy of Brembo.
Lingenfelter's signature body kit and Specter Werkes extractor hood will set this F-body apart from the crowd and Corbeau TRS seats and five-point harnesses are surrounded by an RPM six-point roll bar inside. Would you expect anything less from Lingenfelter? Probably not, but what about the driver, Mike Copeland?
Yes, it is that Mike Copeland. Those of you unfamiliar with his name are likely to be very familiar with his work. Before coming to LPE, Mike spent more than 25 years at GM, most recently as Project Manager for the GM Performance Division. His responsibilities there included the engineering and building of GM performance and show-related vehicles, including the Hot Rod Magazine Solstice E-Rod Camaro, Reggie Jackson's LSX-powered '69 Camaro, and Popular Hot Rodding's '57 Chevy Project "X." Copeland also supported the development of the GMPP LSX and E-Rod programs.
In his spare time, Mike enjoys running Hot Rod magazine's drag week in a ridiculously fast, LS-powered GMC Canyon and dropping 700-horsepower LS motors into his wife's Jeep. We think he'll do just fine at the OUSCI. You can see how he did, by adding the OPTIMA Network on Amazon Fire TV for free and watch the 2011 OUSCI on-demand.