2013 OPTIMA Ultimate Street Car Invitational: First Group of Finalists Revealed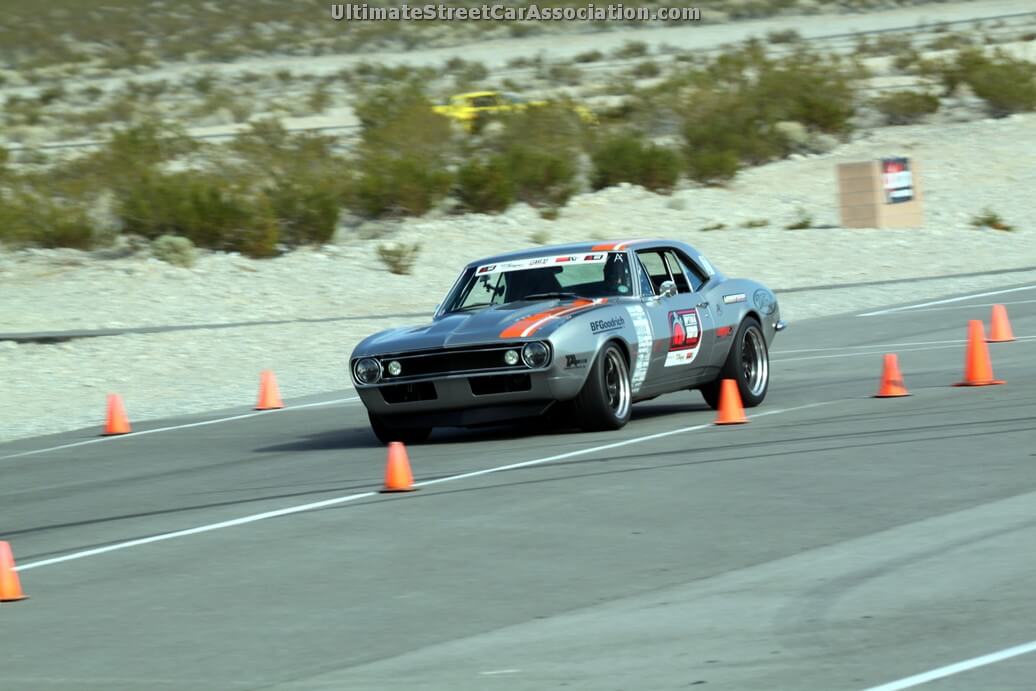 Ultimate Streetcar
Sponsor

OPTIMA Batteries

Location

Pahrump, NV
OPTIMA Batteries, the global leader in high-performance automotive and marine batteries, gears up for the sixth annual OPTIMA Ultimate Street Car Invitational (OUSCI), presented by K&N Filters and Royal Purple, by revealing the initial list of drivers and vehicles that have been invited to compete in the event. OPTIMA Batteries has long been the battery of choice for many automotive enthusiasts looking for better power, longer life and greater durability in extreme applications.
The OUSCI has evolved to become one of the most highly anticipated and widely covered events in the automotive performance world. Throughout 2013, OPTIMA Batteries will complete a total of nine qualifying events, with a similar multi-dimensional format that tests both driver skill and vehicle performance. At the conclusion of each of these events, select enthusiasts are offered a chance to participate in the OUSCI.
The vehicles selected range from Damion Campbell's homebuilt 1963 Pontiac Tempest (pictured above), to George Poteet's incredible Troy Trepanier-built 1969 Ford Torino, to Stephen Kepler's cutting edge 2013 Nissan GT-R. While each of these vehicles is impressive on its own, the excitement is building to see them compete against each other on the track. Additionally, Mark Stielow will be returning to the OPTIMA Ultimate Street Car Invitational in Mayhem, the incredible 1967 Camaro he won the overall title with at the event with last year.
The following participants – all from different walks of life and different experience levels, have earned an invitation to compete in this year's OPTIMA Ultimate Street Car Invitational:
Mark Stielow (1967 Chevy Camaro)
Mike Holleman (1965 Chevy El Camino)
Matt Alcala (1969 Chevy Camaro)
John Kundrat (1964 Chevy Corvette)
Stephen Kepler (2013 Nissan GT-R)
Robert McGaffin (1965 Oldsmobile 442)
Dennis Prunty (1981 Pontiac Trans Am)
George Poteet (1969 Ford Torino)
Ken Edwards, Sr. (1966 Ford Mustang)
Larry Woo (1968 Chevy Camaro)
Damion Campbell (1963 Pontiac Tempest)
Talent and Intensity
"In seeing the level of development the 2013 participants are bringing, it's certainly going to be an exciting year," says Cam Douglass, Director of Marketing for OPTIMA Batteries. "The drivers and their cars all display a high degree of performance integrity, and the competition will certainly be fierce, both on the track and in the eyes of the judges during the Lingenfelter Performance Design & Engineering Challenge."
In addition to competing in the OUSCI, participants also get an automatic invitation to feature their vehicle at the 2013 SEMA Show in Las Vegas, the premier automotive specialty products trade event in the world. This assures their vehicles will gain awareness through hundreds of print and online articles, and will be seen by all the heavy hitters in the performance aftermarket.
Full List of Finalists
The next round of finalists will be announced on October 9th. After that, there will still be one additional opportunity to secure spots in the OUSCI. As in years past, a committee made up of OPTIMA Batteries and industry representatives will walk the SEMA Show floor in Las Vegas, looking for the best potential competitors across all vehicle segments. The final search will be promoted during the SEMA show, and the final "Golden Ticket" invitations will be awarded Thursday during a press conference in the OPTIMA Batteries booth (#22755).
2013 OPTIMA Ultimate Street Car Invitational Event Details
The OPTIMA Invitational will take place at Spring Mountain Motor Resort and Country Club, a state-of-the-art racing facility in Pahrump, Nevada, on Saturday, November 9th. The event will once again be filmed for a television special that will air later on a national cable network.
The OUSCI activities will offer something for every fan with the BFGoodrich Hot Lap Challenge, Ridetech Autocross Challenge, Wilwood Disc Brakes Speed Stop Challenge and the Lingenfelter Performance Design & Engineering Challenge. The Detroit Speed and Engineering Road Rally will occur the day before, following the close of the SEMA Show. All participating vehicles will have to pass the scrutiny of the Centerforce Tech Inspection prior to competing to ensure safety.
For more information on OPTIMA Ultimate Street Car Invitational participants, official rules and ticket purchase information, please visit www.DriveOPTIMA.com
2013 OPTIMA Ultimate Street Car Invitational Event Sponsors
The OPTIMA Ultimate Street Car Invitational is presented by Royal Purple Lubricants and K&N Filters. This year's event sponsors are BFGoodrich Tires, Detroit Speed and Engineering, Lingenfelter Performance Engineering, Ridetech and Wilwood Disc Brakes. And finally, associate sponsors include Magnaflow Performance Exhaust, The Roadster Shop, Centerforce Performance Clutch, MAC Tools and Jet-Hot Coatings.