2013 OUSCI Preview- Dax Snow's 2009 Lamborghini Gallardo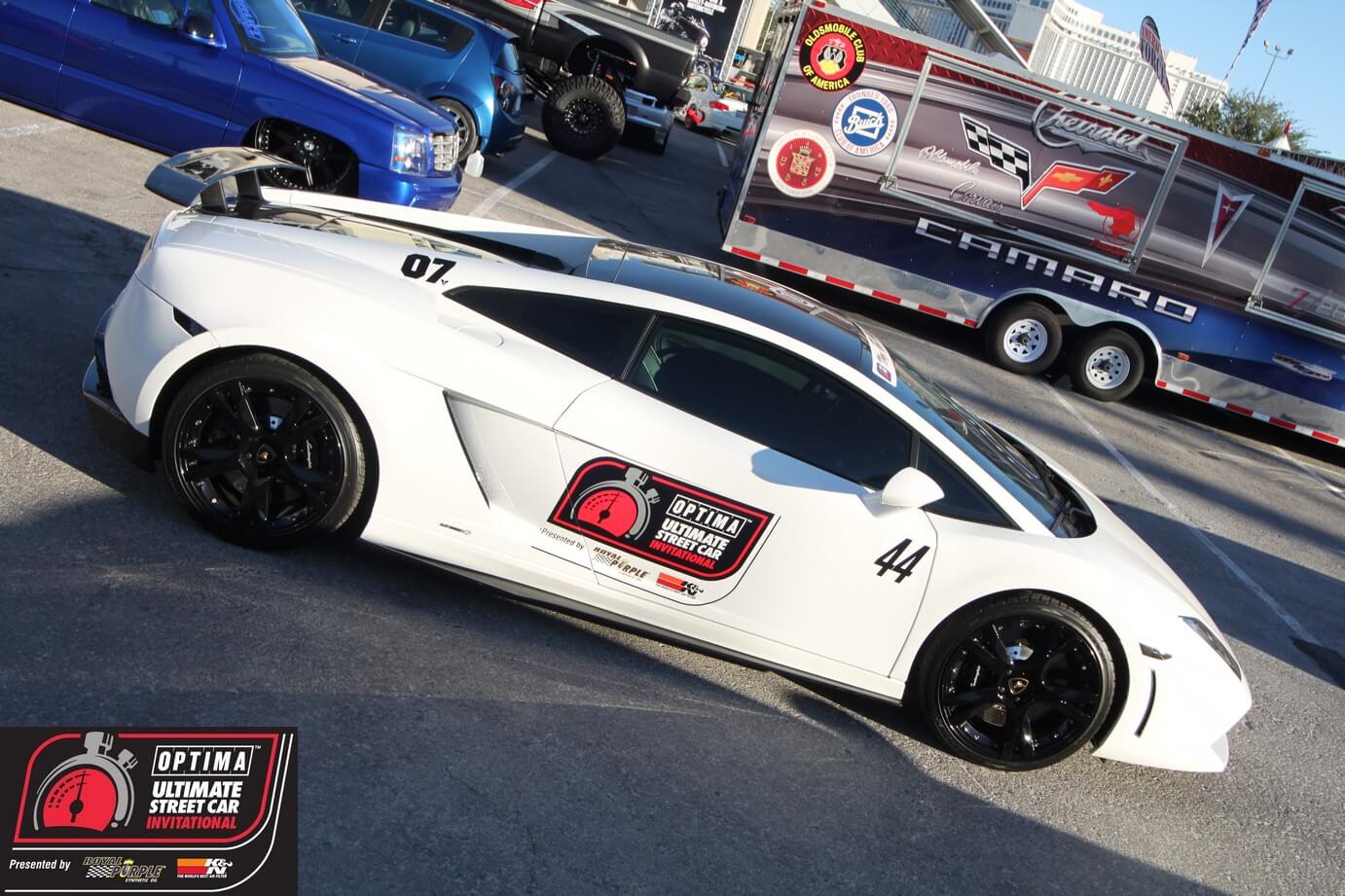 Ultimate Streetcar
Sponsor

Location
Dax Snow and his 2009 Lamborghini Gallardo come to us from the world of Targa Trophy, but his supercar isn't some high-dollar showpiece with an owner who is more willing to brag about it than drive it. Dax will be headed to Pahrump for the 2013 OPTIMA Ultimate Street Car Invitational, presented by Royal Purple and KN Filters and will be putting his Lambo on the track to compete against some of the best street cars and trucks in the world.
The Lamborghini name puts a big target on Snow's back, because it is a major feather in someone's cap to be able to say their car ran faster than a Gallardo on a race track, although that's not really what the OUSCI is all about. We celebrate the automotive aftermarket and enthusiasts who drive it, but there is still a competitive element that makes everyone want to beat everyone else, whether they're driving a Lamborghini or a Lancia (if anyone knows of a well-built Pro-Touring Lancia, be sure to let us know).
Dax has a background in competitive racing, stemming from his days in the world of AMA superbikes, as well as quad racing in various off road series. It would be unrealistic to expect him to come out to the OUSCI and not have any competitive fire left. After all, he and his wife have won two of the three Targa Trophy events in which they've participated, finishing second in the other.
Snow's list of modifications is probably significantly shorter than most of the other OUSCI competitors, but then again, most of those competitors don't start with the performance of a Lamborghini. For Dax's LP560-4, that means a V10 with 552 horsepower, 398 lb.-ft. of torque in a 3,900-lb, aerodynamically superior package featuring all-wheel drive and anti-lock brakes. That's a pretty tough combination right out of the box for many of the OUSCI competitors.
Super Car Specialist in Phoenix, Arizona did add an exhaust system and Lamborghini of Las Vegas and MA Carbon chipped in with some aesthetic upgrades. How will a nearly-stock Lamborghini fare against some of the most-prepared street cars in the world? Less than 100 tickets to the OUSCI remain, so buy your ticket today!