2014 OUSCI Preview- Greg Schneider's 1966 Chevrolet Chevelle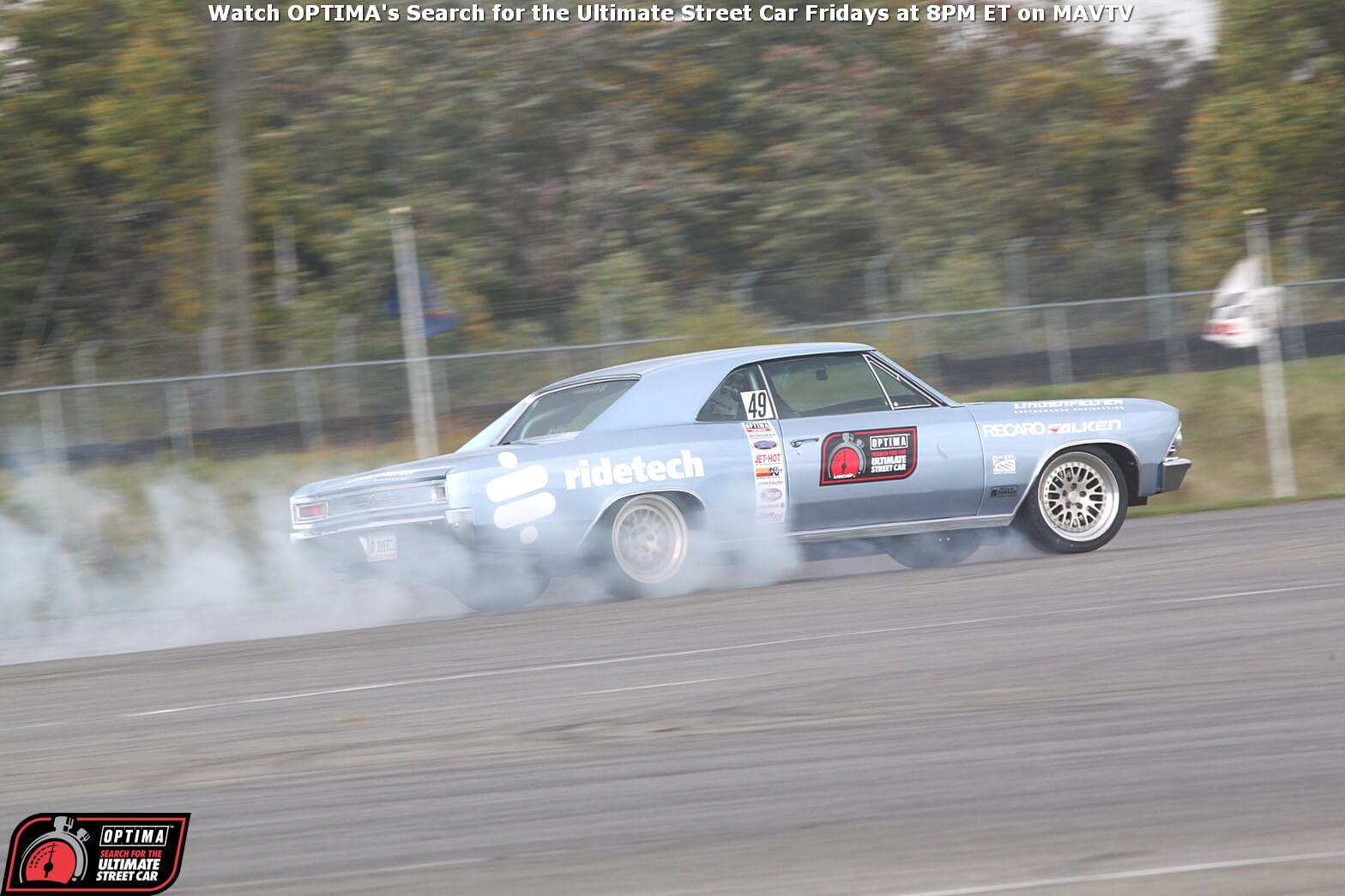 Ultimate Streetcar
Sponsor

Location
Greg Schneider may describe himself as a "fixer of broken hot rods" at RideTech, but the truth is, he is one of Bret Voelkel's most-trusted employees. So much so, that the keys to the RideTech 1966 Chevelle were handed to him for six Ultimate Street Car Association events this season, allowing Schneider to notch a top-20 finish in the season-long points standings and earn an invitation to the 2014 OPTIMA Ultimate Street Car Invitational, presented by KN Filters.
Although this '66 Chevelle is no stranger to OUSCI competition (Voelkel previously-campaigned it in the 2010 event), it is definitely not the same car. Power in 2014 comes from a Lingenfelter 416 cubic-inch LS3, generating 650 horsepower. The transmission is a ZF six-speed. The suspension system obviously sports the latest and greatest from RideTech, including their TQ Series Shockwaves and a RideTech Tiger Cage.
Rolling stock is a proven combination of 18-inch CCW wheels wrapped in 275-series rubber from Falken and comes to a halt with Baer brakes.
Even though Greg has only been to the road course at the Las Vegas Motor Speedway once, his low-speed ride around the venue that will host the BF Goodrich Hot Lap Challenge gives him more experience at the track than most of the field. However, Greg knows the 2014 OUSCI field promises to be one of the very-best ever assembled, which will make the competition extremely tough.
"The talent there will be the best ever, but I look for a surprise from the underdogs that have been running hard all year and learning at every track," predicts Schneider. Whatever the outcome is, you won't want to miss it. Buy your OUSCI tickets today and be one of the first 1,500 fans to enter the track and receive a free event t-shirt!