2014 OUSCI Preview- Herman Porter's 1985 Porsche 911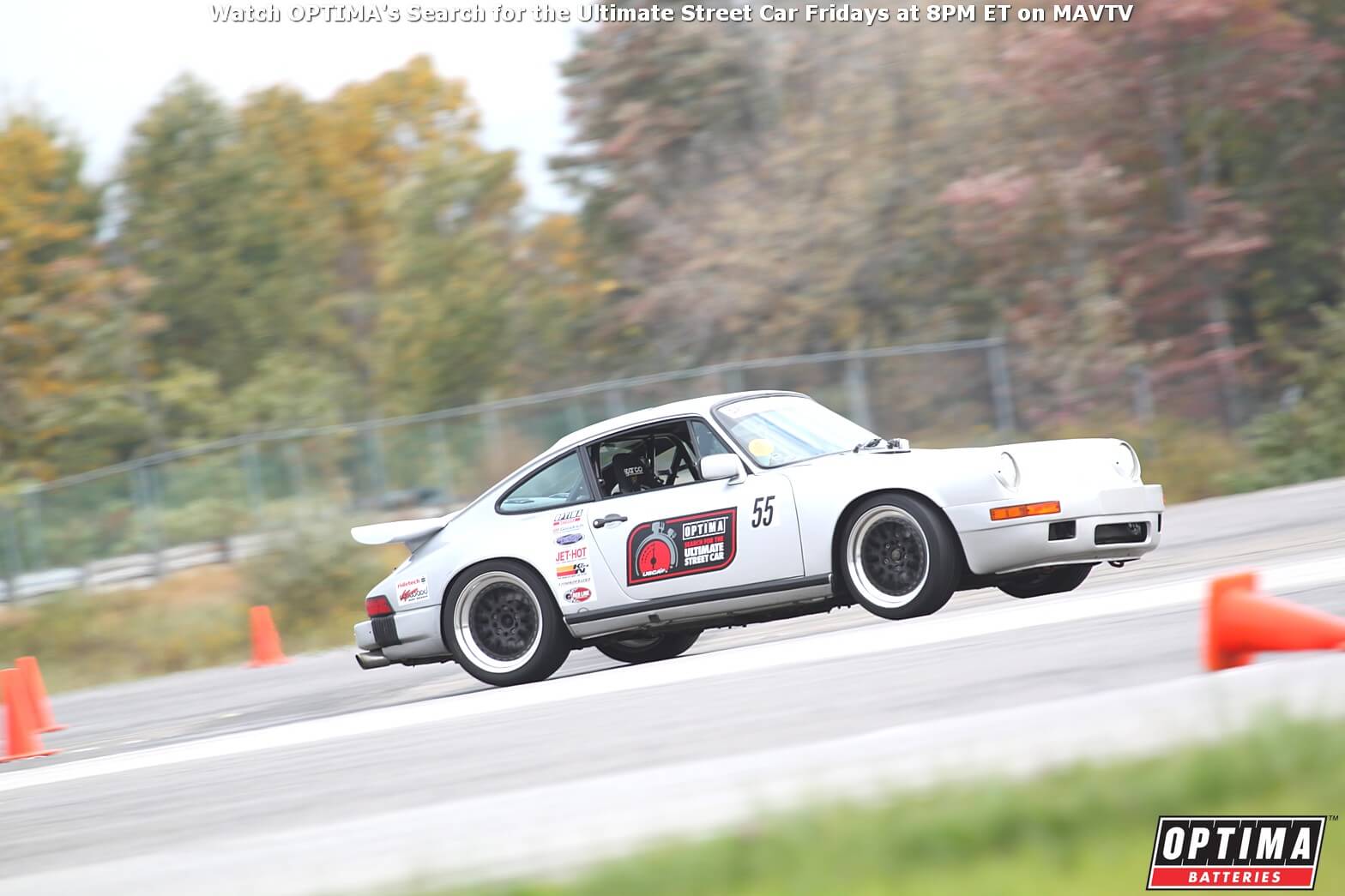 Ultimate Streetcar
Sponsor

OPTIMA Batteries

Location

Johns Island, SC
Once he recovered from the shock of making the field for the 2014 OPTIMA Ultimate Street Car Invitational, Herman Porter had to figure out how to get his car shipped from Johns Island, South Carolina, to Las Vegas. "I thought from early on that Chris and the Poorvette would have a pretty good chance, so we started planning a way we could get it shipped. While my qualifying was a complete surprise, the same sense of camaraderie that have made the events so enjoyable, made the shipping an easy task (at least I think it will be)," says Porter.
Fortunately, Herman maintains a fairly consistent and rigid schedule, which specifically allows time for such logistical planning. "I am retired, so every week is pretty much six Saturdays and a Sunday, with a bunch of honey-dos and a few track days thrown in," says Porter. Prepping the car wasn't a terribly involved process either. "I washed the 911, took off the stickers (hoping to have the new ones before it ships) and changed the transmission gear oil (hoping it will now go in to second gear, as it's old and a little stubborn, like me!"
Porter does have plans to make the Porsche similar to his nephew's 948 in terms of LSX power, but that upgrade was simply not in the cards before the SEMA Show this year. As it stands, the 911's 3.2-liter mill produces just over 200 horsepower, however, the car weighs just 2,360 pounds and Herman knows how to wheel it around the track (we've seen him tripoding on more than one occasion).
Porter is not at all familiar with the track for the BFGoodrich Hot Lap Challenge, but like other competitors, he has watched videos and hopes it will favor cars that handle, rather than those with big horsepower. However, Herman still believes Corvettes and Camaros will be the cars to beat. "There could be a spoiler, if someone blinks," says Porter. "The all-wheel drive cars could have a huge advantage, as well as Doug Wind in his Dodge SRT. He is always fast (if he can keep the car together)."
Herman is bringing a great attitude to the event. "Being an old guy and somewhat of a realist, I think I have no chance of winning…I just don't want to be last!" says Herman. "I have won already, just getting to go and my chance of having a good time is 100%. I get to drive and I get to spend time with, help and watch my nephew, Chris Porter in the Poorvette. Though Chris is my nephew, he is more like a brother or son and we always have a great time. A bit of our family car history is reflected on the hoods of both cars."
Porter's sponsor shoutouts begin and end with thanking his wife for allowing him to go to Las Vegas. He also doesn't do much online, so if you're a Porsche fan and want to see more of his car, your best bet is to add the OPTIMA Network on Roku and watch all the past episodes for free! He would like to thank Jimi Day and everyone involved in running and sponsoring the OPTIMA Search for the Ultimate Street Car events. "Everyone is doing a great job and all of the events have been a blast," says Herman. "I am really looking forward to Vegas and can't wait to see next year's schedule! The Porsche folks have a saying, but I think is much more applicable for USCA and the OUSCI- It's not just the cars, it's the people!