2016 Jeep Grand Cherokee Battery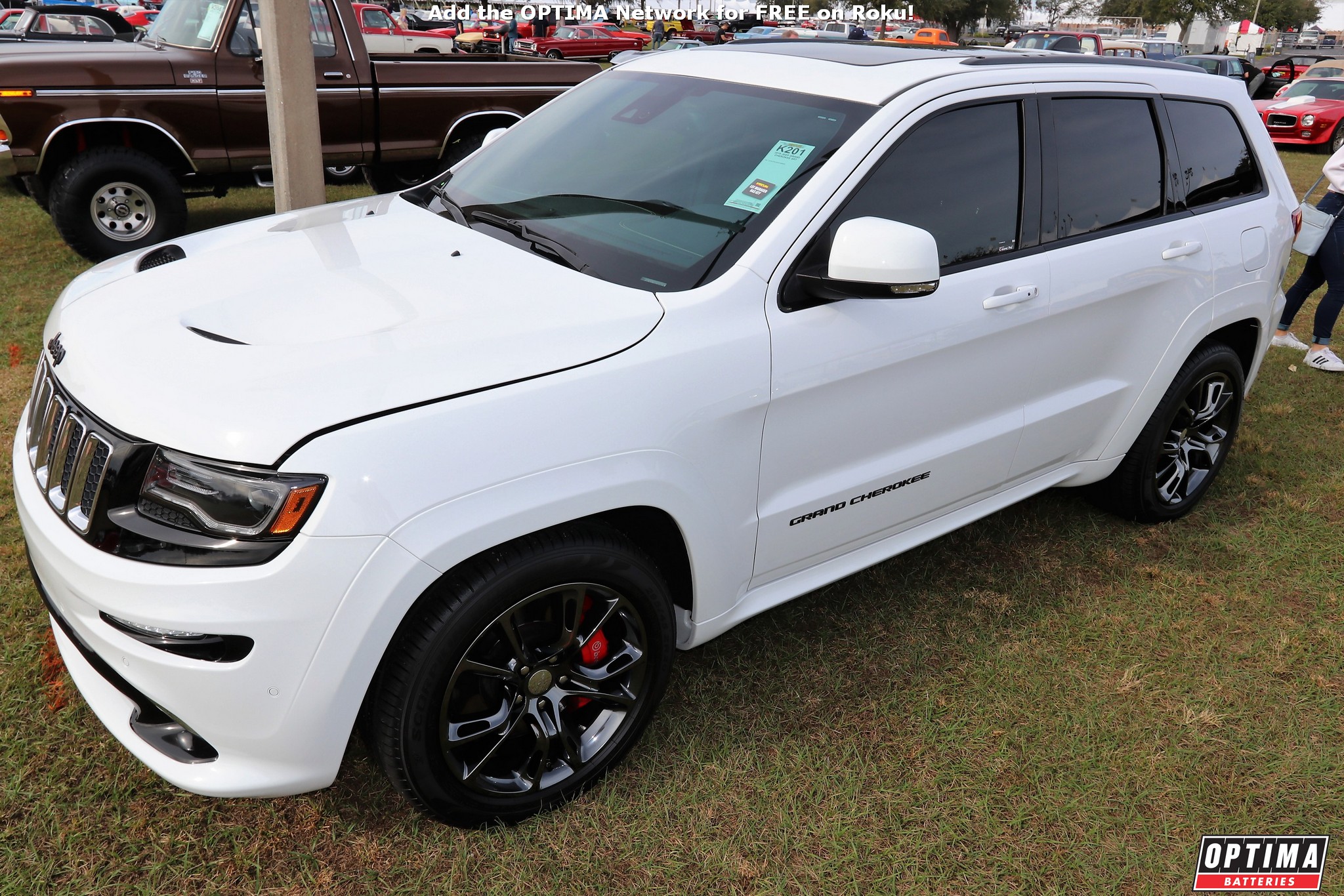 Trucks
Sponsor

OPTIMA Batteries

Location

Elkhart Lake, Wisconsin
Did you know the battery fitment guide for the Jeep Grand Cherokee has 52 different entries in the last 20 years?!? That's a lot of information to take in, but we'll help you sort out which battery you need for your 2016 Jeep Grand Cherokee.
3.0-liter diesel
Engine options are the biggest factor, so we'll start with the 3.0-liter diesel engine. That Jeep Grand Cherokee needs a Group 49 battery, also known as an H8. While OPTIMA does not currently offer an H8 battery, we do offer a
DH7 YELLOWTOP battery
, that can be used in this application, with a
hold down from Wiestec
. The fitment guide calls for a battery with 800 cold cranking amps (CCA) and
the OPTIMA DH7 is rated at 880 CCA
, so it more than fits the bill in cranking power.
3.6-liter gas engine with Start/Stop
The 3.6-liter Pentastar V6 engine is the base engine for the 2016 Jeep Grand Cherokee and it uses a Group 48 or H6 battery, for which OPTIMA offers a direct-fit
DH6 YELLOWTOP replacement battery
rated at 800 CCA for 3.6-liter engines equipped with start/stop technology.
What is start/stop technology? In it's simplest form, it makes your engine run like a golf cart engine, so when you come to a complete stop at a stop light the engine shuts off automatically. When you press on the accelerator, the engine automatically starts up again. We should also mention these engines also have an additional Group 400 auxiliary battery, for which OPTIMA does not offer a direct-fit replacement.
3.6-liter gas engine without Start/Stop
If your 2016 Jeep Grand Cherokee has the 3.6-liter V6 engine, but isn't equipped with start/stop, then the
OPTIMA DH7 YELLOWTOP
is the battery for you. This battery may also be referred to as a "Group 94R" but it is basically an H7 or DH7 battery.
5.7-liter Hemi V8
The 2016 Jeep Grand Cherokee also had two V8 engine options, the first of which is the 5.7-liter Hemi. If your Grand Cherokee has this engine, then the
OPTIMA DH7 YELLOWTOP
is the correct replacement battery.
6.4-liter Hemi V8
The most-powerful engine available in the 2016 Jeep Grand Cherokee is the 6.4-liter V8 found in the SRT8 models. This engine also uses the
OPTIMA DH7 YELLOWTOP
battery.
We've heard from a lot of Jeep Grand Cherokee owners, that these Jeeps seem to discharge their batteries rather quickly, if they aren't driven on a regular basis or are regularly driven on trips that are short in duration. If that has been happening to your Jeep Grand Cherokee, we'd strongly recommend you get in the habit of charging your battery once a month with a quality battery charger. We're so confident this practice will maximize battery performance and lifespan,
we'll add an additional year of free battery replacement warranty coverage
, if you purchase an OPTIMA battery and an
OPTIMA Digital 1200 charger
from us at the same time.