2016 King of the Hammers Album Two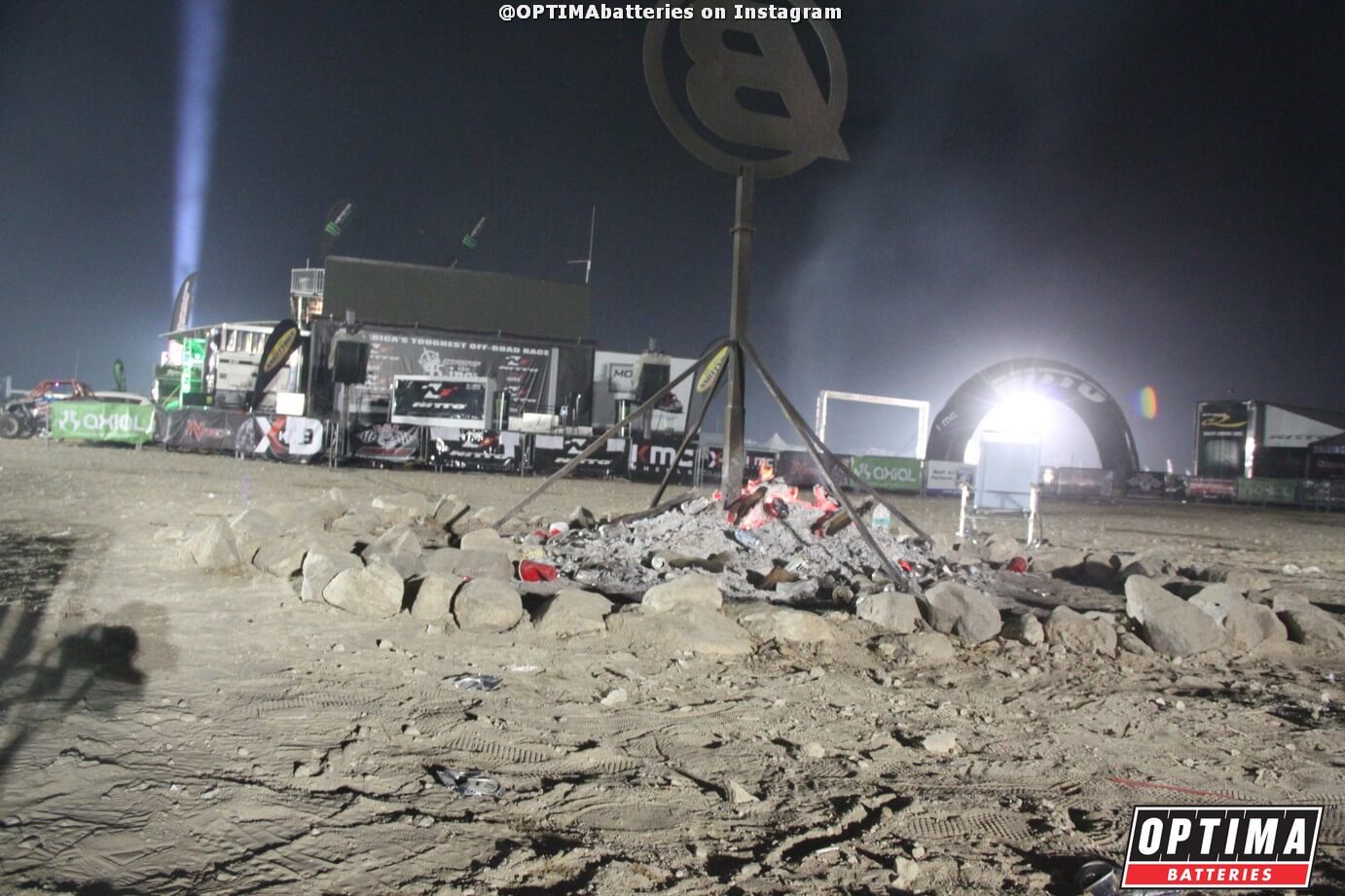 Trucks
Sponsor

Location
Johnson Valley, California is an unincorporated area of Southern California that might have 2,000 year-round residents. However, at the beginning of February each year, more than 40,000 people converge on this desolate area for the world's toughest one-day off road race, the NITTO King of the Hammers, presented by OPTIMA Batteries. How can so many people come into a rural area, multiply the population by 20x and not completely overwhelm the area?
When most folks think of a county, they think in relation to the county they live in, but San Bernadino County, where the King of the Hammers off road race takes place, is unlike any other county in the lower-48 states. At more than 20,000 square miles, San Bernadino County is larger than nine states and 70 sovereign nations. When these 40,000+ converge on Johnson Valley, they know what to expect. They bring their own food and lodging, turning a dried lake bed into a place called
Hammertown.
While you may not be able to enjoy all the conveniences of a regular town, you could probably throw a rock in any direction and hit someone who has the tools and knowledge to completely disassemble and reassemble your car.
King of the Hammers has been called "the Burning Man of Off Road Racing" by some and that description might not be far from the truth. It's a unique racing event and no one shows up there by accident. Being so far removed from civilization means everyone at King of the Hammers not only wants to be there, but made significant plans to be there. There are no bleachers or fan shuttles to transport you to various areas of the course. There's whatever you brought and that's about it. Check out the album below to get a better feel for what the King of the Hammers experience is all about and head over to the
Ultra4Racing site
to get more information on the event. You can also see another full gallery of images from this event
here
.