2016 Nissan Titan Battery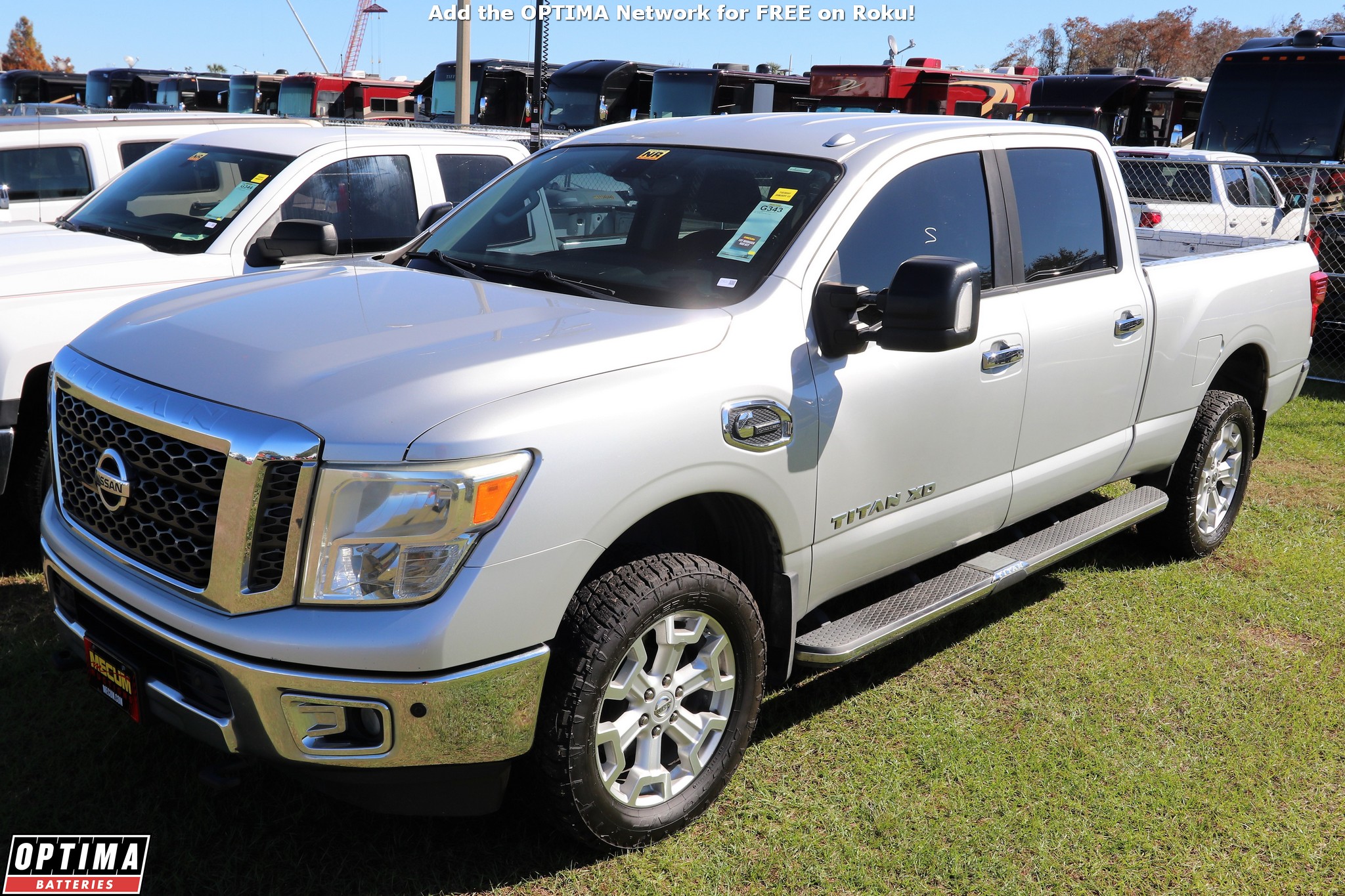 Trucks
Sponsor

OPTIMA Batteries

Location

Kissimmee, FL
The 2016 Nissan Titan XD was offered with two engines, either the base 5.0-liter diesel or the 5.6-liter gas engine. Our fitment guide will show a couple options for direct-fit upgrades for these trucks, between our Group 35 and Group 27 batteries, but there's a significant difference between Group 35 and Group 27 batteries, so which one should you choose? The Group 35 batteries are physically smaller and less expensive than the Group 27 battery, but they don't offer as much power in terms of cranking amps or reserve capcity.

If your Nissan Titan is relatively-stock and driven on a daily basis, a Group 35 battery will probably get the job done without issue. However, if your Titan is modified from an electrical standpoint, which could include an aftermarket alarm, stereo or dash cam or has accessories that can place a significant demand on an electrical system, like a snowplow or winch, then the larger Group 27 battery is probably the better option.

In either case, maintaining proper battery voltage (~12.6-12.8V for REDTOPs & ~13.0-13.2V for YELLOWTOPs) will maximize the performance and lifespan of your battery. We're so confident this is true, we will extend the free replacement warranty coverage on your OPTIMA battery by a full year, if you purchase it from us and buy an OPTIMA Digital 1200 battery charger at the same time.