2017 DriveOPTIMA Mid-Season Points Review- GT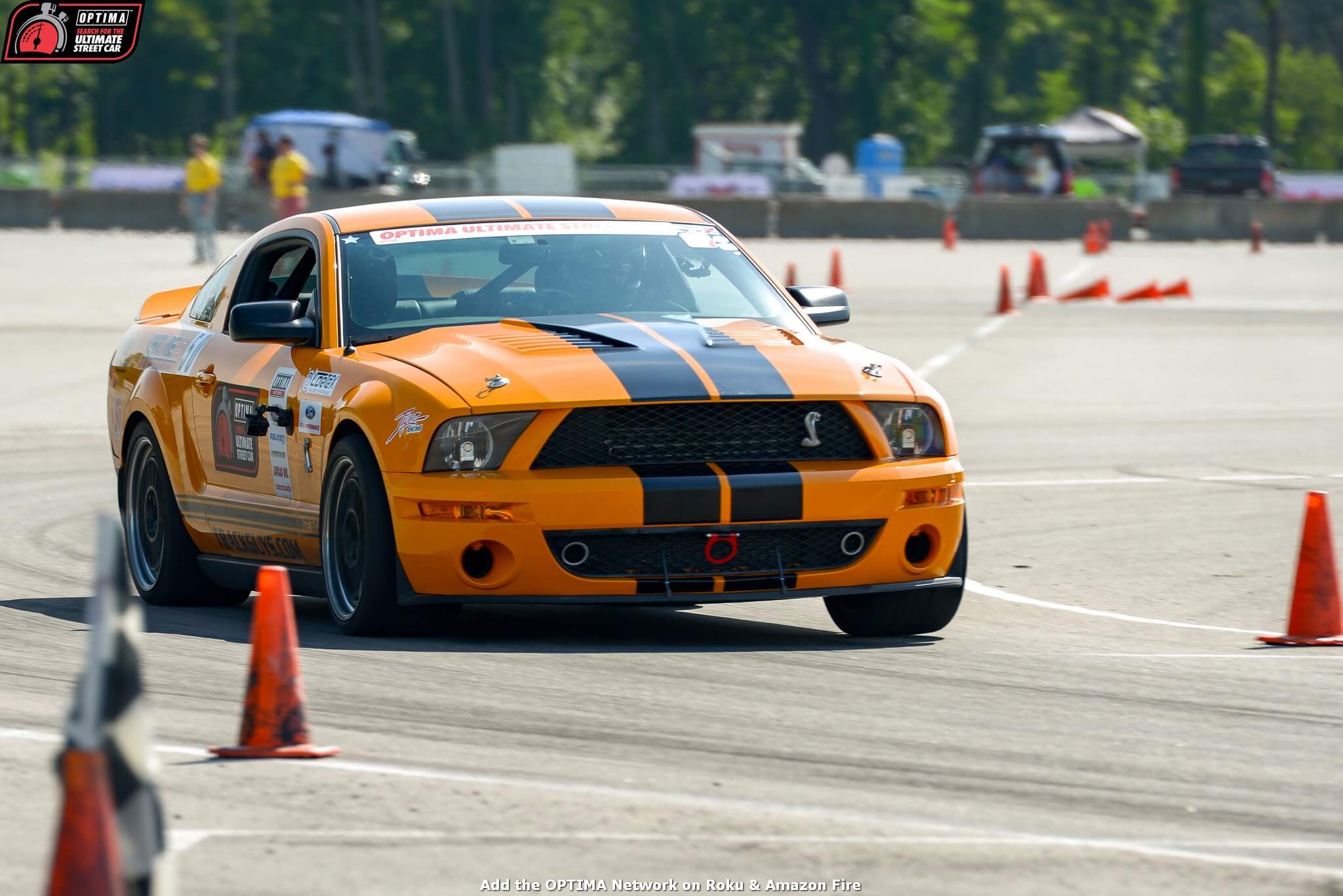 Ultimate Streetcar
Sponsor

OPTIMA Batteries

Location

Nationwide
The Franklin Road Apparel GT Class is one of the largest classes in OPTIMA's 2017 Search for the Ultimate Street Car, as it currently has more than 80 cars registered for competition over seven qualifying events. In fact, car counts in this class typically exceed 20 entries at each event, making it one of the most hotly-contested classes in the series. After the first three events of 2017, we see some familiar faces near the top of the standings and some newcomers who could be shaking things up over the final four qualifying events for the 2017 OPTIMA Ultimate Street Car Invitational (OUSCI).

Jonathan Blevins' 2008 Mustang (pictured above) is the current points leader by nearly 200 points over second-place Robert Weathers' SS 1LE Camaro. However, that doesn't begin to present the full picture of what is transpiring in this class. Bryan Johnson's 2013 Camaro has won the Class Championship for the last two years in a row and he has only run in two events so far (the best three performances count toward the season-long points total), so until someone proves otherwise, the championship is his to lose.

There are some worthy contenders looking to do that, including Blevins, Cliff Elliott, Jeff Dunnavant, Mike Maier and Jordan Priestley. Of that group, only Blevins has run in three events so far, so there could be some major shake-ups in the points as we come down the home stretch. OPTIMA's Search for the Ultimate Street Car isn't just about winning the regular season championship. Invitations to the 2017 SEMA Show and OUSCI are also in play, with seven invitations being handed out during the season in each class, as well as at least three more to the top non-qualifiers in each class.

Johnson, Maier and Jason Chinn already have their invitations locked up, so it would seem reasonable that the likes of Elliott, Priestley, Blevins and Dunnavant could also secure invites based in their performances in the remaining four qualifiers. However, that's where the wildcards can enter into the picture- one-off competitors, who may not be on anyone's radar in terms of the points chase, but could post strong enough performances to win their way in at a single event. Familiar names on that list could include Chad Langley, Ben Dozeman, Aaron Sockwell and Brad Yonkers. There could also be some rookies who could enter into the series in a big way by capturing a class win, including David May, Trevor Sytsma or Miguel Aponte-Rios.

If the invites all go chalk during the regular season, the next in line to receive class invites based on their season-long point totals could include Gregg Guerrettaz, Robert Weathers and Luke Vigneault. The big question competitors want to know is what kind of point total might be needed to qualify for the OUSCI from the Franklin Road Apparel GT Class? The answer is difficult to predict at this point, but it looks like a total north of 1,000 points will be needed in this class. That means someone looking to qualify for SEMA and the OUSCI will need to run in at least three events and they'll probably need to average more than 333 points per event.

The good news is there are a lot of competitors in this class (30+) capable of posting such numbers. The bad news is the same as the good news and the competition will be tough all the way to the end. However, there may be some untapped opportunities remaining. While the qualifying event at Auto Club Speedway on September 2nd & 3rd is close to selling out, that event could present an opportunity for someone looking to cherry-pick a class win and OUSCI invite. Twenty cars are signed up in the class right now, but just two are currently listed in the Expert run group (Priestley & Weathers) and both of those competitors could have their Vegas invites secured by that point in the season.

It all resumes this weekend at Pikes Peak International Raceway in Fountain, Colorado. You can also watch past episodes on the OPTIMA Network on Roku.