2017 DriveOPTIMA Mid-Season Points Review- GTL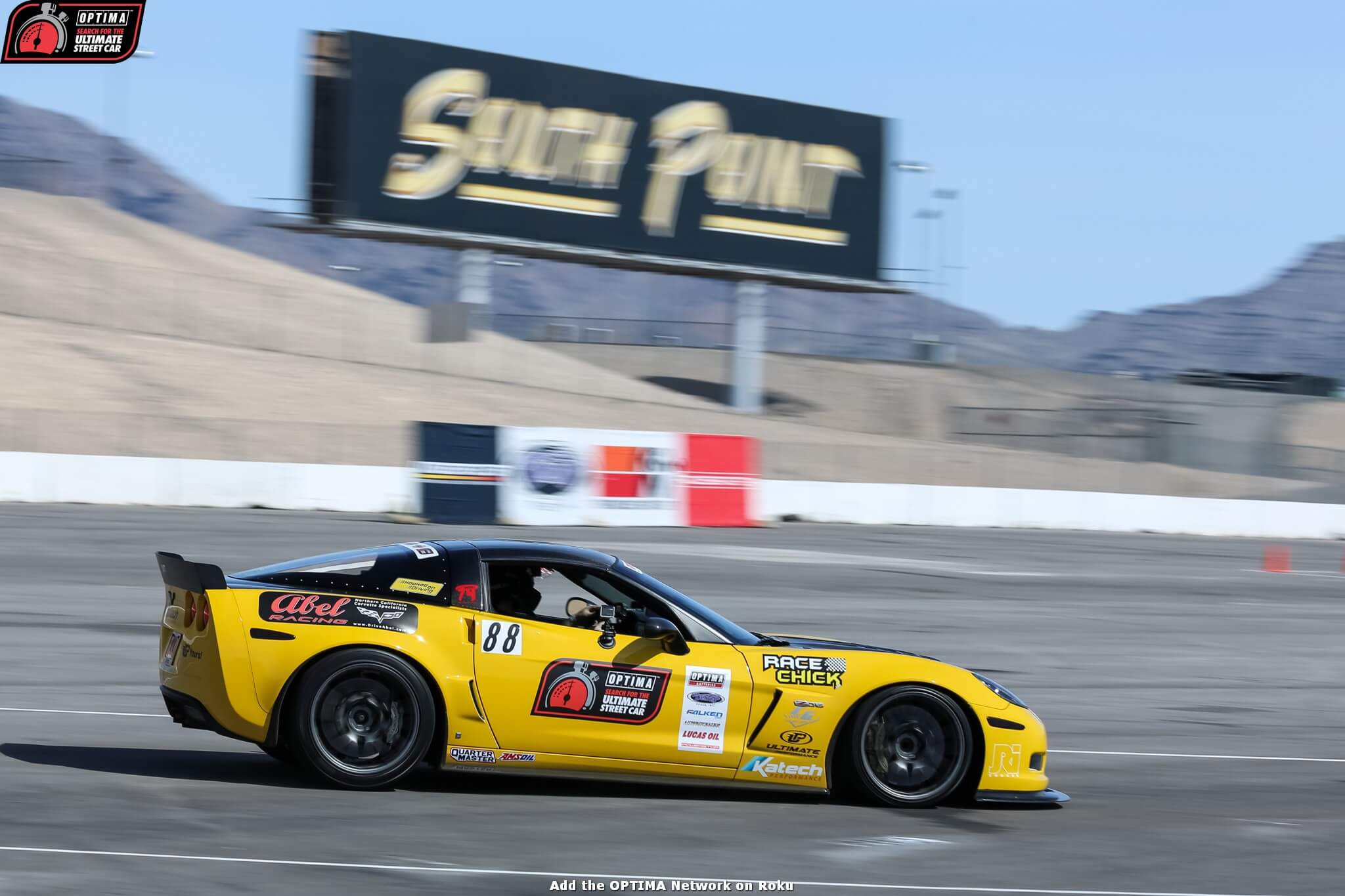 Ultimate Streetcar
Sponsor

OPTIMA Batteries

Location

Nationwide
The Holley EFI GTL Class in OPTIMA's Search for the Ultimate Street Car Series is home to all the sub-3,200 pound cars that don't run in the GTT Class for compact cars. That means the lightweight Corvettes, Evos, Porsches and even a few musclecars populate this class. The competition last season came down to a three-car battle between Rich Willhoff (pictured), Mike DuSold & Ken Thwaits and their cars ('06 Corvette, '67 Camaro and '06 Evo) couldn't have been more diverse- a late-model sports car, a vintage musclecar and an imported, all-wheel drive sedan.

The only thing that looks like it is changing in 2017 is the diversity of the class. There will still be plenty of Corvettes, Porsches and Evos, but we'll also be keeping our eyes peeled for not one, but TWO Chevy Vegas and maybe even an LS6-powered Miata! Thwaits is the early class leader and his point total has already eclipsed that of 2016 champ, Rich Willhoff. Ken is tentatively signed up for one more event in the Evo, to see if he can add to his total and may end up back in one of his Camaros or even a Corvette before the end of the season. We know he wants another regular season title though, so we wouldn't be surprised to see him jump back into the Evo late in the season if the points get tight.

Based on what we've seen in the first three events, the points chase is likely to get tight, just as it did last year, when Willhoff topped DuSold by just four points. If Willhoff repeats his early-season performance in Vegas often enough, he could come close to 1,480 points on the season and he may need all of them, as Thwaits could be right up there as well. Four-time OUSCI champion, Danny Popp adds an interesting wrinkle, as he is signed up to run three events in 2017, which could put him in the regular season points chase as well.

Mike DuSold's Camaro is always a threat to win every time it shows up and 2017 could be the year he not only wins the regular season, but the OUSCI as well. However, the math won't be as simple as figuring out where those four will end up relative to each other. Robert DeuPree and Karl Dunn could mount serious challenges for the regular season championship and relative newcomers, Feras Qartoumy and Garry Walsh, who are both running their first full season in the series could also be factors. Ryan Johnson's Lotus will also continue to dominate in certain segments as he searches for a return trip to Vegas and expatriates from other classes, including Jim Stehlin and Casey Woodside will also be gobbling up valuable points in their Corvettes.

Even though the battle for the Holley EFI GTL points championship seems like it has broadened, there are several other competitors scheduled to make limited appearances later in the season, who could play spoiler, grabbing event wins, invites to SEMA and perhaps upsetting someone's chances of winning a championship. Chris Jacobs' Corvette grabbed just such an OUSCI invite last season and he may repeat that feat this season. Doug Wind's monster Neon, Brandon Ranvek's Evo and James Forbis' Vette are three more such contenders, who are all easily capable of winning their class when they show up.

There are several other competitors we haven't mentioned yet, who could also play into this mix, if they manage to get into more of the remaining OUSCI qualifying events. There are only a handful of slots remaining at Auto Club Speedway and New Jersey Motorsports Park, so they'll have to act fast if they want to mix it up for a championship in the fastest class in OPTIMA's Search for the Ultimate Street Car series. Watch past episodes of the TV series free and on-demand on the OPTIMA Network on Roku.