2017 DriveOPTIMA Mid-Season Points Review- GTS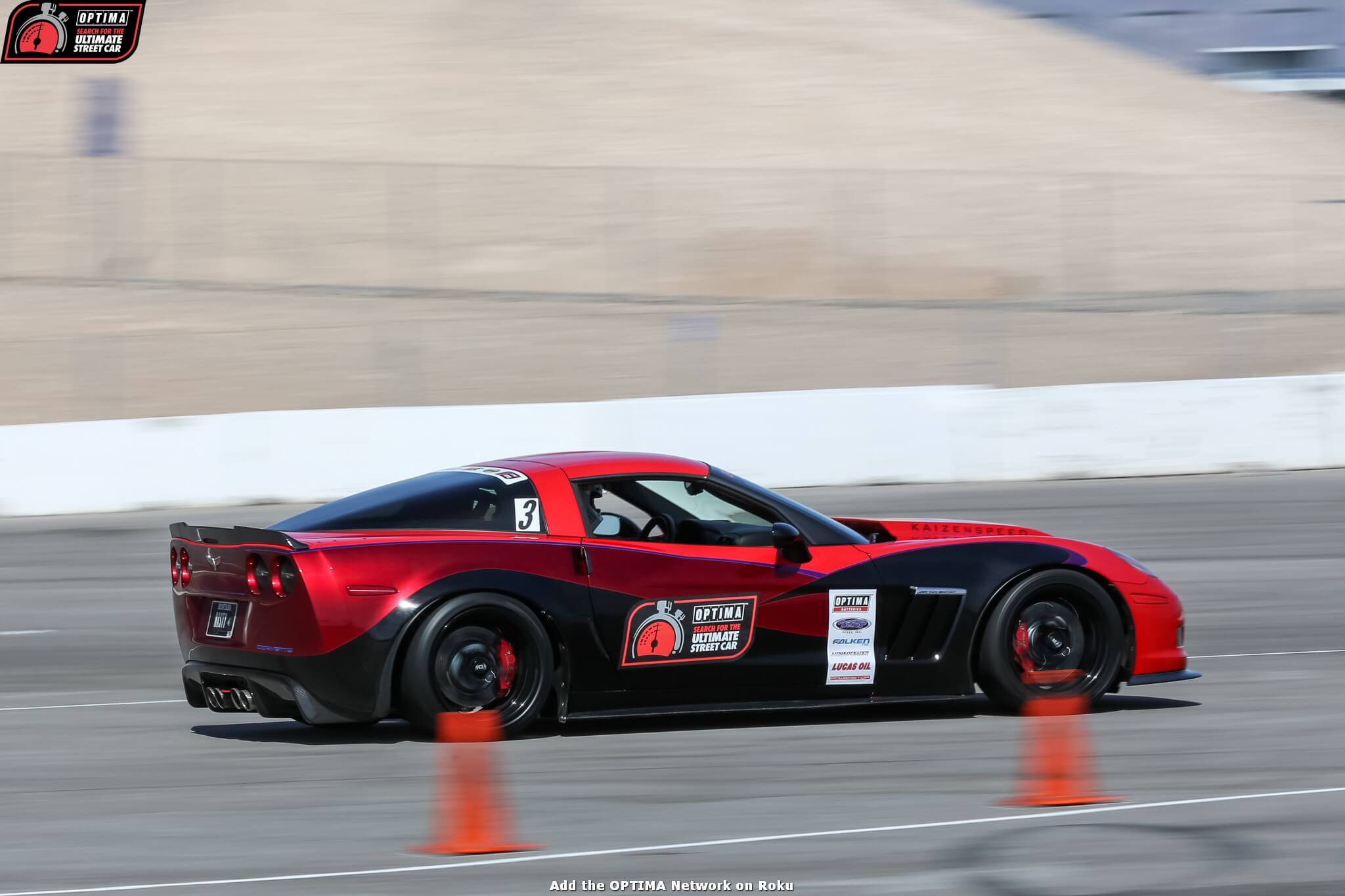 Ultimate Streetcar
Sponsor

OPTIMA Batteries

Location

Nationwide
The RECARO GTS Class might be the most underrated class in OPTIMA's Search for the Ultimate Street Car Series and a lot of that might be due to the Corvette. The weight break in GTS is 3,200 pounds, which means many Corvette owners can choose to run in this class or drop below that point and run in the Holley EFI GTL Class. However, the Holley EFI GTL Class is home to multi-time OUSCI champ, Danny Popp and several other front-runners, including Ken Thwaits, Mike DuSold, Rich Willhoff and Karl Dunn. All of those cars (except four-time OUSCI Champion, Popp) scored more than 1,400 points on the season last year, which meant they averaged more than 466 points per event.

As competitors eye up their point totals, they may see such lofty scores and believe the RECARO GTS Class might be a kinder, gentler option. They would be wrong in making that assumption. All competitors compete for the same points in each segment on a 100-point scale. It's only after those points are awarded, that competitors get grouped into classes. As such, if someone adds weight to their car to move from the Holley EFI GTL Class into the RECARO GTS Class, they'll probably be slower and may finish further back in the field and with fewer points as a result. Then, they'll still have to compete against other cars in the GTS Class, which has picked up a whole lot of talent over the last year.

If someone wants to contend for an event win in the RECARO GTS Class this season, they'll probably have to get past Glen Barnhouse, Jake Rozelle, Lynn Proctor, Brian Hobaugh, Jeremy Swenson, Steve Kepler, Paul Curley or Rick Hoback, who have all proven they can post 470+ points at an event and in all likelihood, more than one of those drivers will be running in nearly every remaining event. Add in other contenders like current RECARO GTS points leader, Brandon Williams, Carrie Willhoff, Danny King, Eric Fleming and Mike Gallagher and the path to a class win at any OUSCI qualifying event seems like an incredibly challenging accomplishment.

Competitors in this class have already received three invitations to SEMA and the OUSCI (Barnhouse, Swenson & Curley) and four more are guaranteed at the remaining four qualifying events. In all likelihood, someone already mentioned will probably grab most, if not all of those invitations. However, there will also be three additional invitations awarded to the top-three non-qualifiers in the RECARO GTS Class at the end of the regular season. In a limited sample size, Barnhouse, Rozelle and Hobaugh are currently projected as the top contenders for the class championship, but with defending GTS Class Champion, Steve Kepler having not run in a single event yet and four more events to be run, there is much to be decided.

The problem some folks will run into is limited availability, as only two of the remaining four events have any space left in their respective fields. A competitor vying for a championship or a qualifying position based on season-long point totals won't be able to accomplish either goal without strong showings in their best three events. Outside of that, someone wanting to get to Vegas will need to win their way in or capture the coveted SPECTRE Performance Spirit of the Event invitation.

Of the RECARO GTS cars that have run in events already this season, ten are already projected to finish above 1,200 points on the season, which was the approximate cut-off for punching a ticket to Las Vegas in 2016. There are still more events remaining, some spots available at New Jersey and Fontana and additional jockeying that may occur with entries between now and the end of the year. Stay tuned to OPTIMA's Search for the Ultimate Street Car podcast, to get the latest on the series and the people competing in it.