2017 DriveOPTIMA Mid-Season Points Review- GTV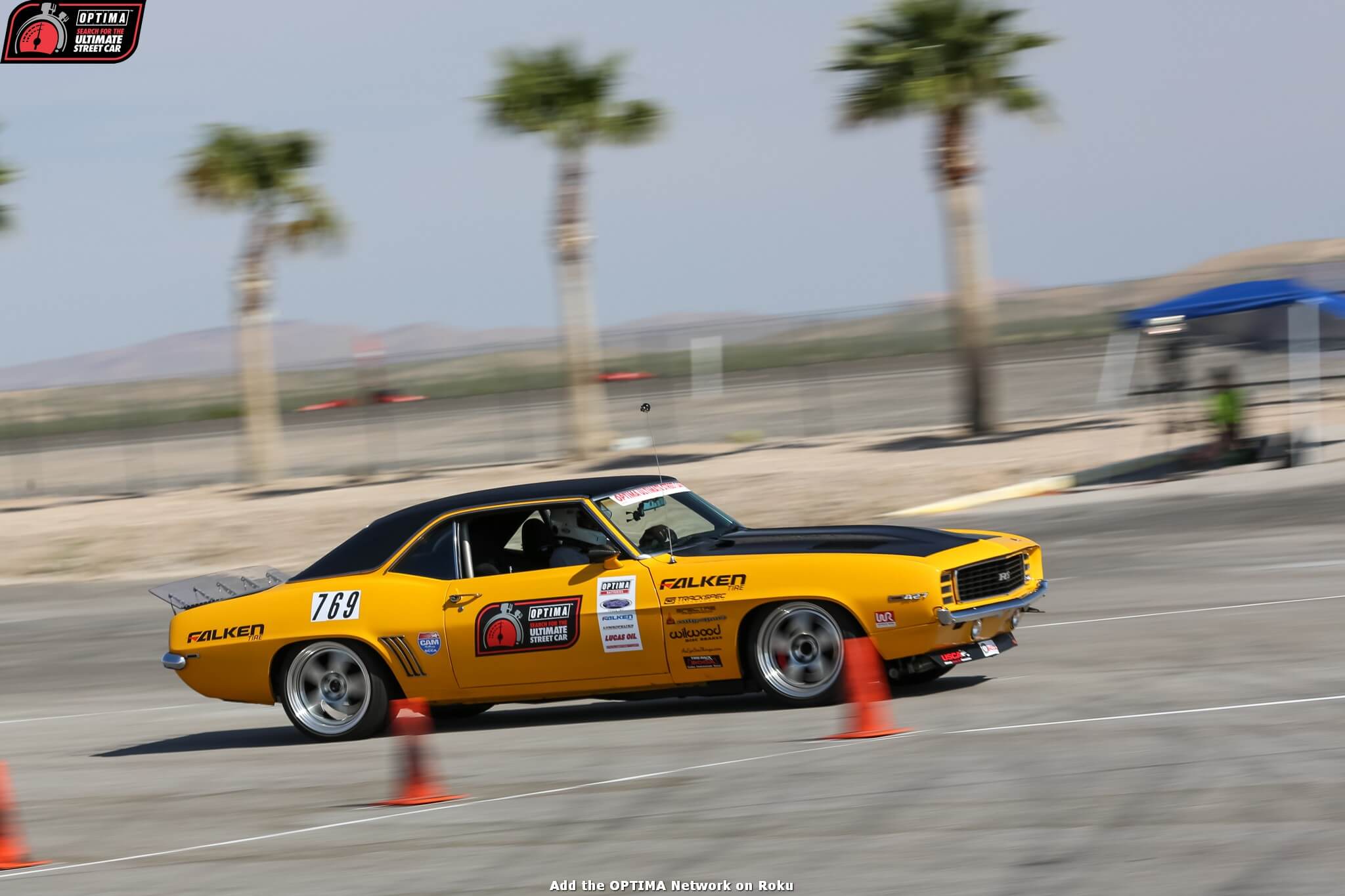 Ultimate Streetcar
Sponsor

OPTIMA Batteries

Location

Nationwide
Jake Rozelle's 1969 Camaro won the GTV regular season championship in OPTIMA's 2016 Search for the Ultimate Street Car, but he's moved on in 2017. Rozelle is now campaigning a C5 in the GTS class, which means there will be a new champion crowned in the GTV class in 2017. Just three of seven events are in the books and there are many of the nearly 100 cars in the GTV class that have yet to run in a single event this season. There are also two events with space remaining, so there are still a lot of variables in play that won't be mentioned here and much to be decided.

The list of usual suspects typically start with Kyle Tucker's 1970 Camaro, but he has not yet registered for an event in 2017. However, he could make his way in just about anywhere on a sponsor entry, so the door is wide open with Tucker. Larry Woo's '68 Camaro would be another contender, but he'd need to find his way in to several more events to make that happen. The same would hold true for John Lazorack and Chris Smith, both of whom have already qualified for SEMA and the OUSCI and may elect not to run again during the regular season.

That brings us to Efrain Diaz's '69 Camaro (pictured above). Diaz has only run in Vegas so far, but he had a strong outing there. He is scheduled to run all of the West Coast events, which means we'll see him again at Pike's Peak in July and Auto Club Speedway later in the season. Based on Diaz's first outing, he could end up as the 2017 GTV regular season points champion. However, he'll have some serious competition.

Chad Ryker's '68 Camaro and Nick Relampagos' '70 Camaro weren't far behind Diaz in Vegas and could mount an attack. Edward Michalak's '69 Camaro is a functional horn away from much better scores in his two final events and could also be a contender. Mills Robinson's ''67 Camaro is also in the OUSCI field already, but he's slated to run another event at NJMP and isn't out of the picture. The darkhorse pick to win the championship is Joe Gregory's '64 Corvette, which debuted at NCM Motorsports Park. However, Gregory would need to get into two more events and one of those is ACS, so if a waitlist doesn't open up, he'd be challenged to accumulate enough points.

In addition to the regular season points chase, there are also SEMA & OUSCI invitations at stake and those will be awarded to the top non-qualifiers at each of the four remaining events, as well as the top-three non-qualifiers at the end of the regular season. There will also be ten additional invitations handed out, regardless of class. For now, we know at least seven more invitations will be awarded in the GTV class, but potentially several more. In addition to the names we've already mentioned, the top projections for those entries at this time include Scott Collins' '68 Camaro, Kevin Tully's '64 Plymouth Valiant, Tim Grant's C3 Corvette and Nick Kistler's '69 Chevelle, which is currently leading the GTV Class in the points chase.

There is still much to be decided in the final four events of the regular season. Don't miss a minute of the action. Be sure to check out past seasons of OPTIMA's Search for the Ultimate Street Car for free on the OPTIMA Network on Roku.