2019 GTE Points Projections After Four Events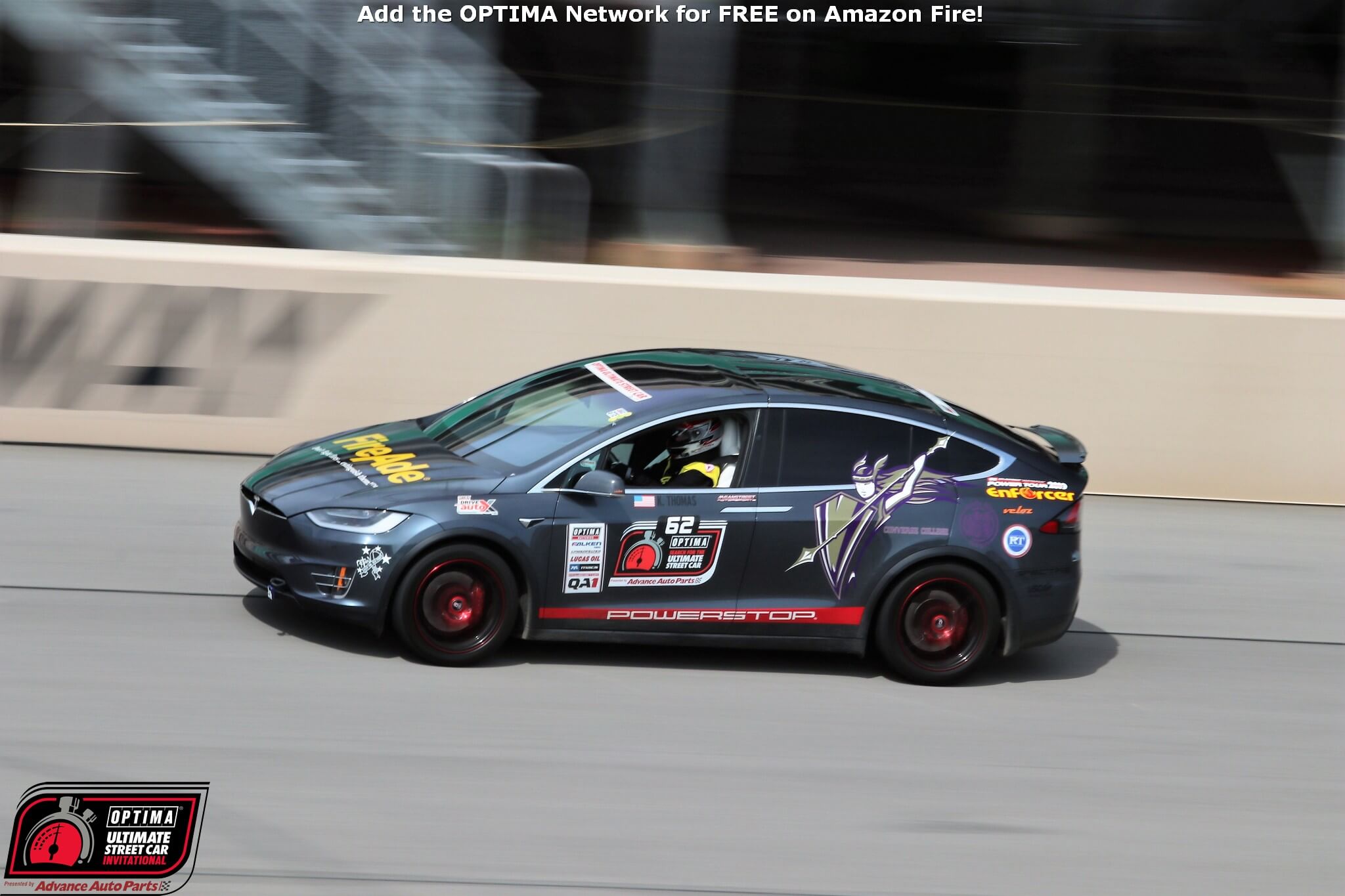 Ultimate Streetcar
Sponsor

OPTIMA Batteries

Location

Nationwide
The GTE Class for electric cars is now in it's third full season and while the car count isn't as large as some of the other classes, make no mistake, this class and the cars in it have a future. Already in 2019, we've seen more EVs competing than in any other season, but it still remains the class with the most opportunity for an invitation to the OPTIMA Ultimate Street Car Invitational (OUSCI) in Las Vegas. All but one of the cars that has run has already qualified and with three invitations going to the top non-qualifiers in each class at the end of the regular season, every GTE car that competes this year will receive an OUSCI invitation (unless we see a sudden surge in GTE registrations for the remaining three events).

With OUSCI invitations already determined, the question then turns to who might emerge as the regular season champion? A competitor's best three events count toward their season-long points total and in looking at the current standings and registration, it appears the factory-backed Hyundai team will not be able to secure a third-consecutive championship in their Ioniq. Instead, there are three other contenders, the current points leader, Dr. Karen Thomas in her 2018 Tesla Model X P100D, second place Vernon Jolley in his 2015 Chevy Spark and John Laughlin in his 2019 Tesla Model 3.

Our projections show Dr. Thomas could end up with 842 points (she's currently at 813 points), while second place Vernon Jolley could end up at 783 points (he's currently at 522 after two events). However, it is third-place John Laughlin's 2019 Tesla Model 3 that could make the biggest jump in the standings. Laughlin has so far only competed in the OUSCI qualifier at NCM Motorsports Park, which he won and posted a 394-point performance, which is the highest total ever in the GTE Class and featured an overall win in the PowerStop Speed Stop Challenge, a top-20 finish in the QA1 Autocross and a top-30 finish on the Falken Tire Road Course Time Trial.

The NCM Motorsports Park event is shaping up to be one of the most-difficult qualifiers at which competitors were able to accumulate points. If that holds true Laughlin should be easily able to replicate his 394-point performance two more times at Road America and NOLA Motorsports Park, which would allow him to easily clinch the regular season championship in record-setting fashion. However, if he falters anywhere along the way, Dr. Karen will be waiting to pounce. Don't miss a minute of the action. Watch OPTIMA's Search for the Ultimate Street Car, presented by Advance Auto Parts, on-demand anytime on the OPTIMA Network on Roku.