2019 Holley EFI GTL Points Projections After Four Events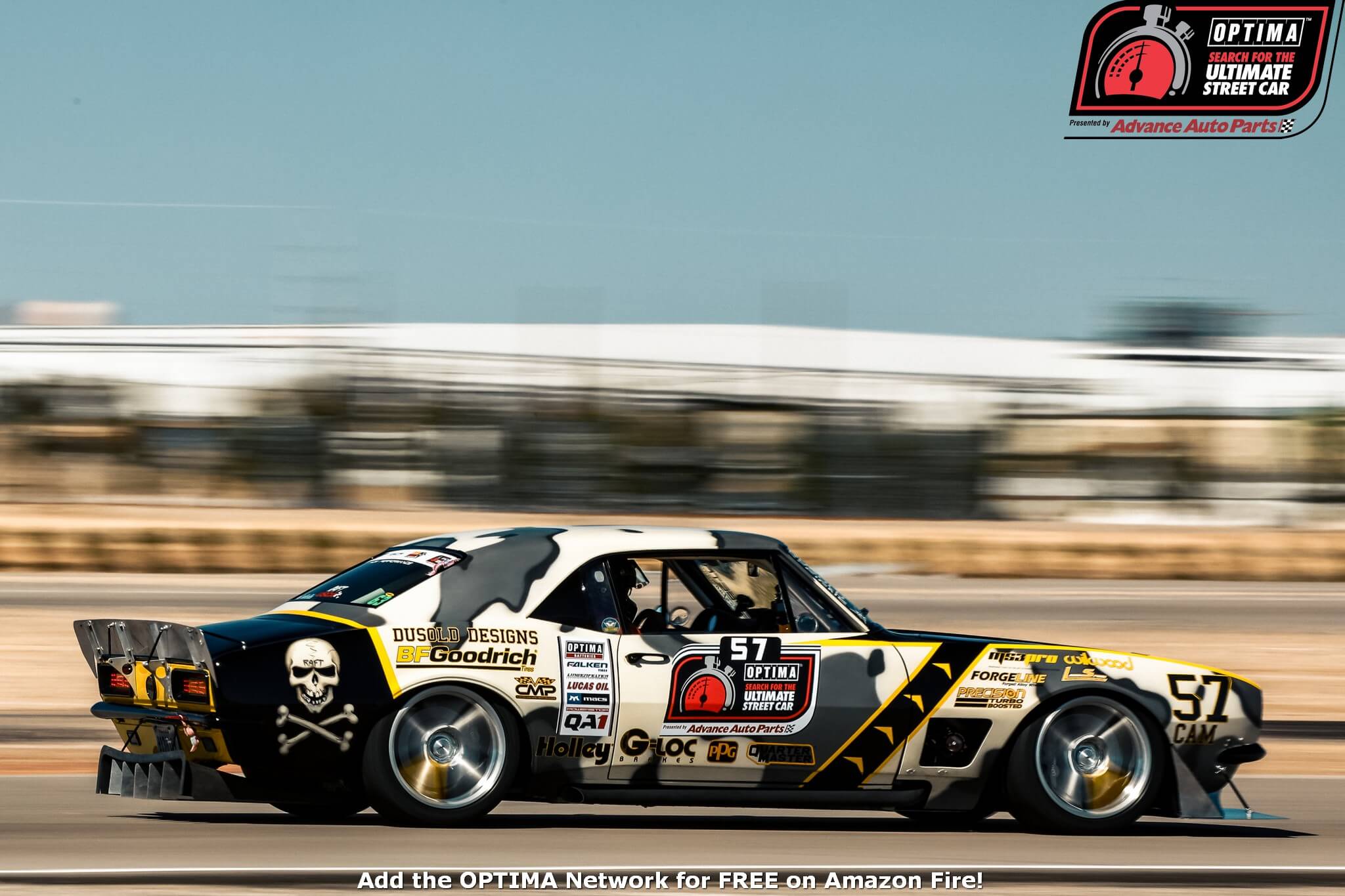 Ultimate Streetcar
Sponsor

Advance Auto Parts

Location

Nationwide
The Holley EFI GTL class has served as the proving grounds for the last five OPTIMA Ultimate Street Car Invitational champions, which may have given it an unfair reputation. "Gauntlet" is one way it has been described and with cars like Ken Thwaits' '06 Mitsubishi Evo, Mike DuSold's '67 Camaro and Danny Popp's '03 Corvette, it could be easy to see why people might think that. They've all won the OUSCI before and if you want to win the class championship, you'll need to beat three former OUSCI champions to do it. As a result, many competitors have found a way to add weight to their car and run in the GTS class or they've just brought a different car entirely to run in a different class and avoid those monsters of ultimate street car competition.

The result is that less than 40 cars have signed up to run in the Holley EFI GTL Class all season and while many may not be able to eclipse the "Big 3" in points or podiums, quite a few may still find the Holley EFI GTL Class is the best option for accumulating points to earn an invitation to the OUSCI. When Rich Willhoff's Corvette left for the newly-formed Outlaw Class, his wife, Carrie, slid right into the Holley EFI GTL Class and currently sits fourth in points, poised to either punch her ticket to the OUSCI at Auto Club Speedway or point her way in at the end of the season (the top-three non-qualifiers from each class all earn invitations, as well as the next ten, regardless of class, based on their season-long point totals).

Mike DuSold's '67 Camaro currently sits atop the points standings and while the math says that with three events remaining, anyone could theoretically pass DuSold's total of 1,488 points, it is unlikely anyone will. For example, Danny Popp's Corvette would have to set a new series points record and post a score of 499 at Road America and then repeat that total again at NOLA Motorsports Park and that's only if DuSold doesn't run again or doesn't improve on his score, if he does run again (a competitor's best three performances count toward their season-long totals). Everyone else would need to average more than 496 points in three events to pass DuSold and the only car besides DuSold's Camaro that has posted a score that high this season is Steve Kepler's Nissan GT-R and it runs in the RECARO GTS Class.

We'll leave the mathematical door open for now on the championship, but the odds sure look good for DuSold. Beyond that, it seems unlikely that anyone will even be in the same zip code as DuSold & Popp this season on points. However, beyond those top two, there could be a significant points battle brewing at nearly every position and lots left to be decided in terms of who will earn class invitations at the three remaining qualifying events. Garry Walsh and Robert DeuPree will certainly be in the mix, but so will Willhoff, Spiewak, Pietz, Rovere and Ryan Johnson, all of whom have prior OUSCI experience and we could even hear from other darkhorses further down in the field.

What does seem certain is that every Holley EFI GTL class entry that runs in at least three events this season, will probably earn a points entry into the OUSCI. The typical cut-off for points entries is around 1,000 points and all the Holley EFI GTL entries that are scheduled to run in at least three events will probably finish with more than 1,100 points each. Here's how the points could shake out for the remainder of the season, based on how these cars have performed so far:

1. Mike DuSold 1,490
2. Danny Popp 1,473
3. Lynn Proctor 1,358
4. Ken Thwaits 1,339
5. Carrie Willhoff 1,307
6. Garry Walsh 1,299
7. Scot Spiewak 1,294
8. Mike Rovere 1,284
9. Alex Peitz 1,262
10. Todd Litton 1,182
11. Chad Sage 1,178
12. Matt Post 1,169

We're less than a month away from the next DriveOPTIMA event at Road America, so stay tuned to see how things shake out! OPTIMA's Search for the Ultimate Street Car, presented by Advance Auto Parts airs regularly on MAVTV, but you can also watch past episodes on-demand anytime for free on the OPTIMA Network on Roku.