2019 OPTIMA Chargers GTE Class Preview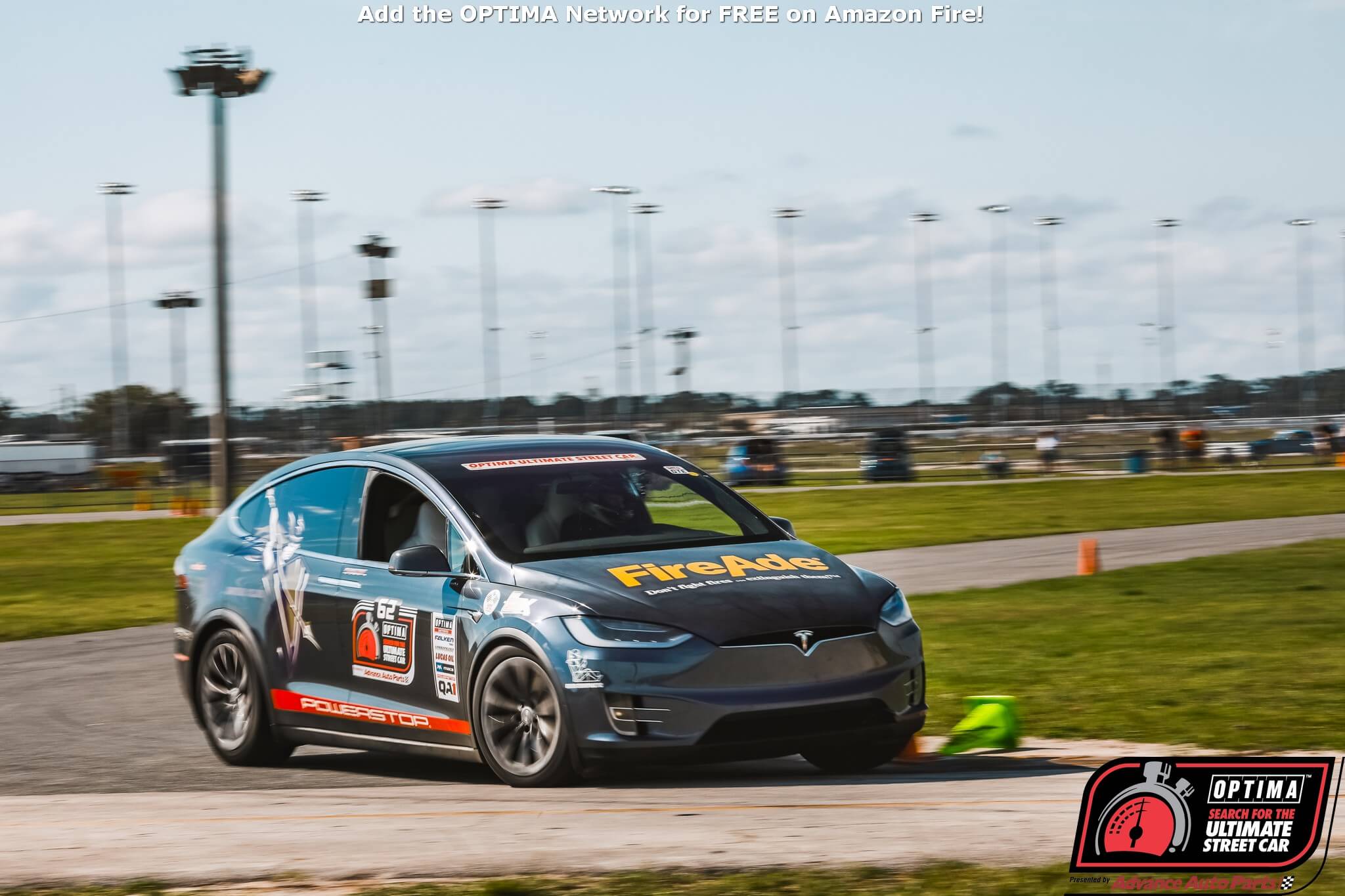 Sponsor

Location
The OPTIMA Chargers GTE Class for electric vehicles is entering it's third year of competition and signs of strong growth continue. In the first season, there was just a single car at a single event, Matthew Scott's Hyundai Ioniq, which by virtue of completing the weekend in Fontana, was crowned the first regular season GTE Champion. Year two was a different story, as Karen Thomas' 2018 Tesla Model X and Vernon Jolley's '15 Chevy Spark pushed the Hyundai team into real competition for the regular season championship.
After just the first two events of the 2019 season, we've already had more vehicles competing (four) than we did in the first two seasons combined, but the two-time defending champion Hyundia Ioniq hasn't been one of them. Was the car sent to the corporate crusher? Will a replacement emerge? Those and other questions may only be answered by time, if ever. In the meantime, there's a dogfight going on for top honors in the GTE Class.
Dr. Thomas is once again signed up to run for the championship, as is Vernon Jolley. While she holds a healthy lead over Jolley after the first two events (297-261), she is just ten points ahead of Andy Fritts' '18 Chevy Bolt, which could find it's way to a third event and suddenly become a contender. Chris "Huggy" Alvarado also made his series debut in his '14 Tesla Model S and later this season, Mark Gearhart is scheduled to run at Auto Club Speedway in his '18 Tesla Model 3, covering the trifecta of current Tesla offerings.
Each Class in OPTIMA's Search for the Ultimate Street Car, presented by Advance Auto Parts, has an invitation waiting for the top finisher at each event. Fritts grabbed it over Jolley at the season-opener and Thomas took it over Alvarado at Daytona. Since Thomas' Tesla is the only EV currently registered for NCM Motorsports Park, the invite from that event will likely go unused and the same is currently true for Road America and NOLA Motorsports Park. Jolley will likely get the invite at Pike's Peak, whether he wins that weekend or not, as Thomas already punched her ticket and Gearhart will likely get the invite at Auto Club as the other two signed up should've already received their invitations by then.
That leaves Alvarado as the only GTE competitor without an invitation to the OPTIMA Ultimate Street Car Invitational (OUSCI) from the regular season. However, as the series also awards invitations to the top-three non-qualifiers in each class at the conclusion of the regular season, Alvarado will likely get an invitation via that route. In short, it's as if Oprah is handing out SEMA/OUSCI invitations to everyone in the GTE Class this season, but that doesn't mean there won't be a battle for the points championship. It also sets the stage for five different EVs to battle for the class cup in Las Vegas (as well as the OUSCI title).
Could the Hyundai team re-emerge later this season and go for a third straight championship? Could someone else get through a wait list and onto the grid for competition? Stay tuned, literally, as OPTIMA's Search for the Ultimate Street Car airs every weekend on MAVTV (Channel 214 on DIRECTV and 1105 on Uverse), starting every Friday night at 8PM Eastern. Learn more about the series and how you can get involved at
www.DriveOPTIMA.com