2019 RECARO GTS Class Preview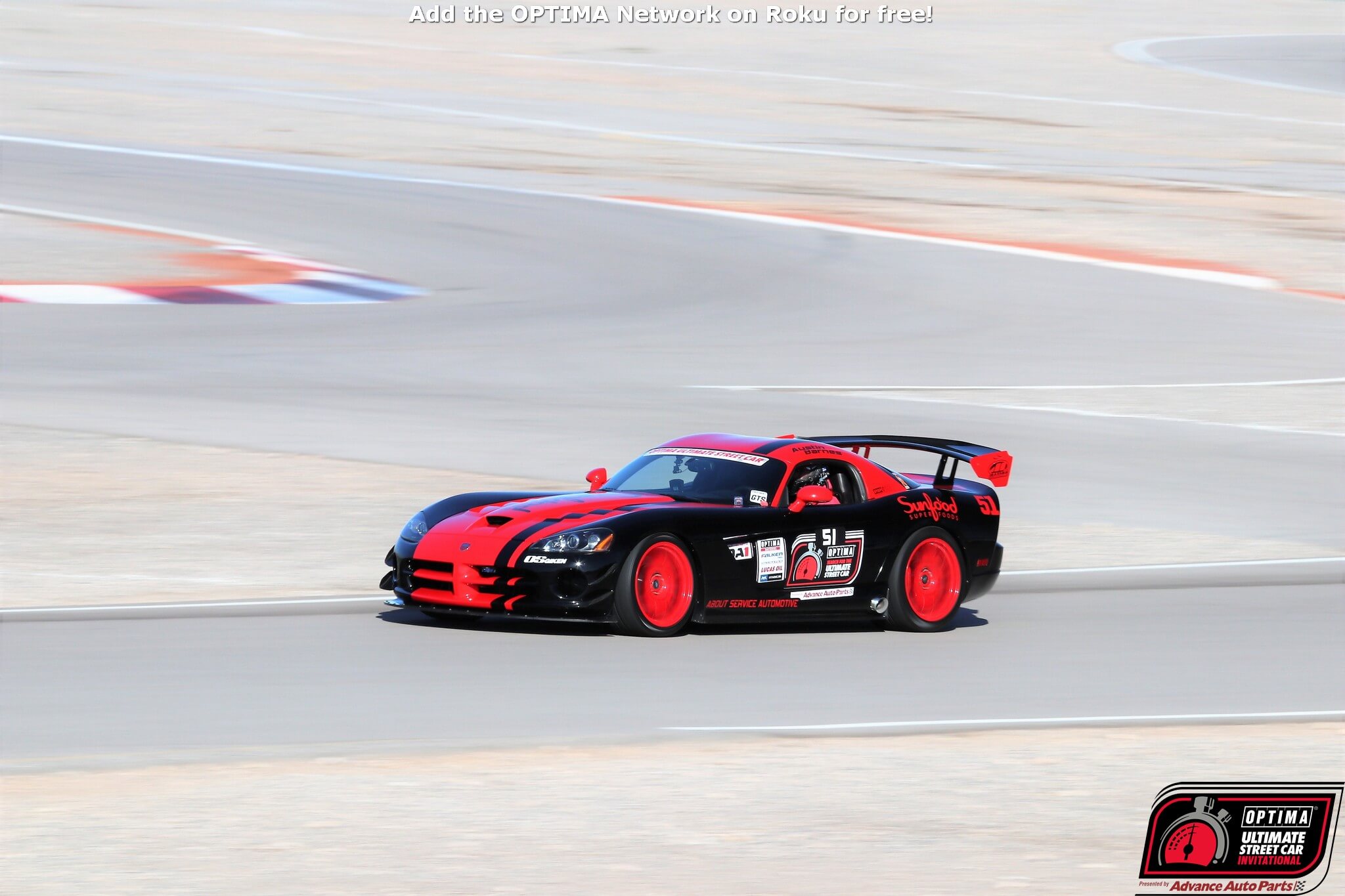 Sponsor

Location
Can anyone catch Austin Barnes? That is the question that will be asked all season long in OPTIMA's Search for the Ultimate Street Car, presented by Advance Auto Parts. Barnes won all four events in the RECARO GTS Class that he entered last season, although he only took the win at Road America over Jordan Priestley's Corvette by a scant two points. He was also the runner-up at the 2018 OPTIMA Ultimate Street Car Invitational (OUSCI). That was a nearly-identical repeat of the 2017 season, where Barnes also won the RECARO GTS Class regular season championship over Jake Rozelle's Corvette (Rozelle did beat him at Auto Club Speedway) and finished second to Ken Thwaits' Evo at the OUSCI.

As Barnes is once again signed up to run three events in 2019, it would seem like the championship would once again be his to lose, but there are some tough competitors who may have something to say about that. While a competitor's best three events count toward their season-long point total, it only helps a competitor's chances if they run more than three events- more opportunities to improve their best three scores.

As a West Coast competitor, Barnes is set to run all three West Coast events, but no more than that..for now. While not based all the way out West, Utah-based Jordan Priestley is set to run five events in his C7, as is Alex Peitz, whose Corvette will likely be the RECARO GTS points leader after Daytona, by virtue of being the only GTS car to run in the first two events. Doug Osborn's Corvette also needs to be added to the list of being registered for five events and he definitely didn't just let his car sit idle over the offseason.

That's not to say those who are running five events this season will have the best chance of winning the RECARO GTS Class Championship, because there is a long list of cars running three or four events, that have to be considered serious contenders in what has become the most-competitive class in the series. Jake Rozelle's Corvette is always a top contender and his name will always be one of the first mentioned when it comes to championship contenders (he won the 2016 GTV Class regular season championship).

Glen Barnhouse's 2012 Grand Sport is almost always one of the top overall competitors in the Lingenfelter Design & Engineering Challenge and he knows how to turn the wheel too, so we expect he'll be in the mix at the end of the season, as will Mike Gallagher, whose Focus RS is also a D&E top contender and one of the very few Fords to demonstrate the ability to be competitive in the RECARO GTS class.

Steve Kepler's GT-R won the 2016 RECARO GTS class championship in such convincing fashion, that he had a mathematical lock on the title before the last event of the year (that rarely happens in this series). If he can keep his car dialed in for three of the four events he is running, he has to be considered a threat for the title.

If OPTIMA ran a series for the ultimate street car driver, Ryan Mathews would probably be one of the favorites to win and he will be returning for four events in 2019 in his C5 Corvette. Only six cars in the entire series topped 1,400 points last season and Mathews' Corvette was one of them. The C5 is also one of those cars that is relatively-easy to move from the Holley EFI GTL Class to the RECARO GTS Class (the weight break is 3,200 pounds). Mathews is a very experienced competitor, who we expect will be a legitimate contender in what will likely be a 3,201-pound Corvette.

Speaking of very experienced competitors, we would be remiss if we waited any longer to mention Michael Levitas and his 2014 Porsche 911 GT2 RSX. When Levitas first appeared in the series, many raised questions as to his eligibility as a driver, as professional drivers were not allowed. Levitas is a 2006 class winner at the Rolex 24 at Daytona and has won a dozen times in the GRAND-AM Rolex Sports Car Series, but per the series rules, those endeavors were not a significant source of income for him. In fact, Michael might argue the racing checks he has written as a driver already will far outweigh any racing checks he might ever hope to receive as a driver.

There are a lot of people who compete in this series who earn money on a track, either as a test driver for a manufacturer or even racing instructors, but that isn't their primary source of income and there is no million-dollar purse for best racing instructor (yet). There are also many others, like Ken Thwaits, David Thomas and Ryan Mathews, who have come home from the track with checks, but it has never been a career for any of them. The series now has a place in the Outlaw Class for legitimate professional racers, like Jeff Gordon or Tony Stewart, should they ever decide to run with us, but everyone else will square off in their respective classes, including Levitas.

While we're mentioning Porsches, we should also highlight Bill Jacobus as a long-time competitor in the series with a preference for Porsches and he'll be running a 2018 GT3 at three events this season. He's no stranger around racetracks either and the same is true for Curt Trawick, who has run with an incredible Lamborghini in the past, but will be behind the wheel of a GT3 RS this season.

In total, there are more than 60 cars signed up to run so far in the RECARO GTS Class in 2019 and while not all the rest are rookies or complete strangers to us, we just don't know enough about Bob Sobey's GT-R or the Corvettes of John Maddox, Jonathan Stroup, Matt Post or Scott McMurry, to know if they could also be darkhorse contenders for a run at the RECARO GTS class championship, but anything is possible. If the series comes to a track near you, be sure to check it out. If it doesn't come anywhere near you, watch the TV series every weekend on MAVTV (Channel 214 on DIRECTV & 1105 on Uverse) or watch past seasons anytime on-demand on the OPTIMA Network on Roku or Amazon Fire.