2023 King of the Hammers Results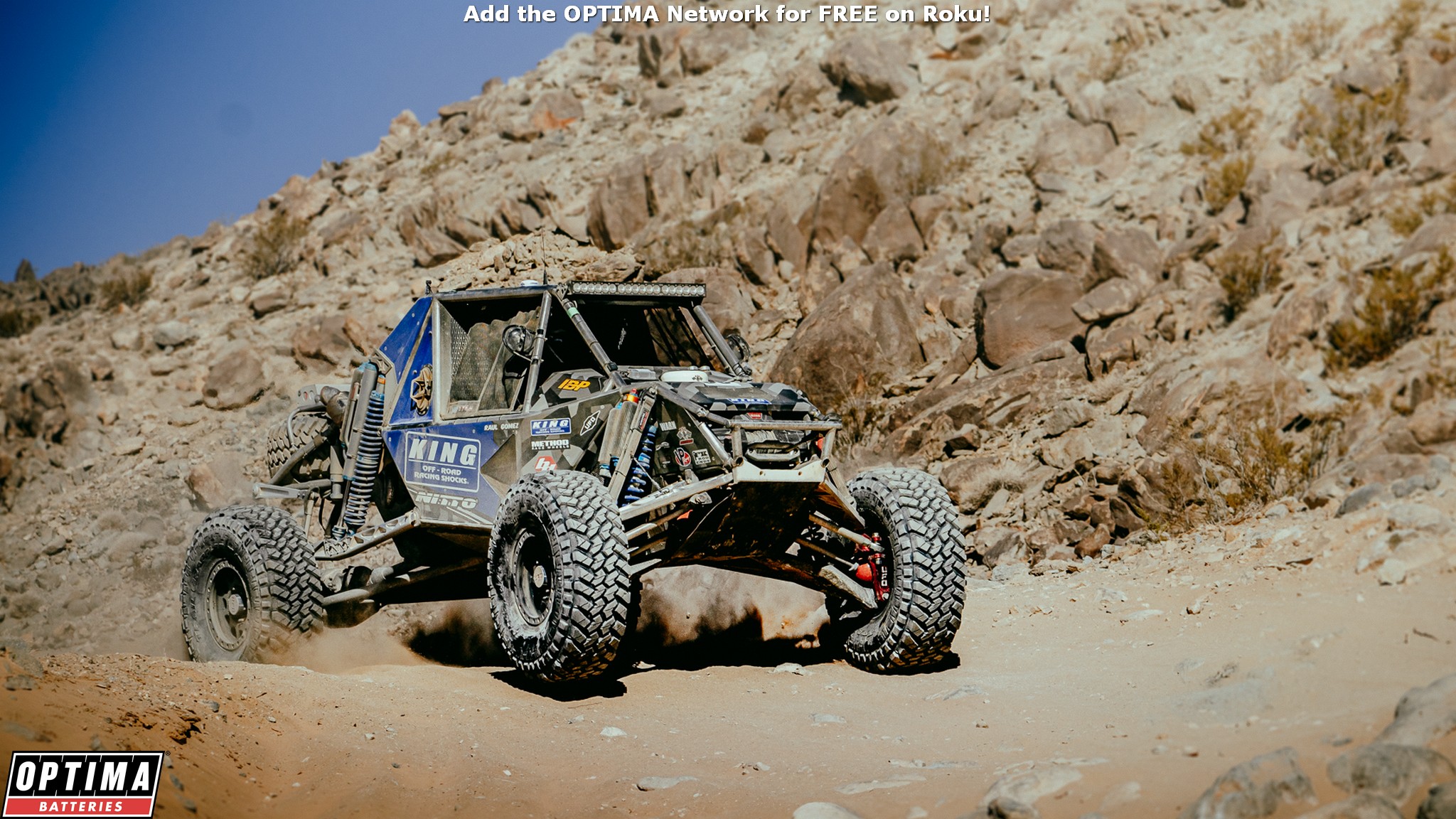 Events
Sponsor

Progressive

Location

Johnson Valley, CA
We say it every year, but the Progressive King of the Hammers, powered by OPTIMA Batteries, really is a race like no other in a place like no other. Johnson Valley, California is more-commonly known as the Mojave desert and for a few weeks of the year, all eyes in the world of offroad racing descend on this patch of desert for events that culiminate with the world's toughest one-day offroad race.

Official attendance numbers may float around 60,000 to 80,000, but the truth is, no one really knows how many people are out in the desert for this race. It could be twice that number, easily making it the largest spectator sporting event in the state of California. While there are several races over the course of three weekends and the weeks in between, the NITTO Race of Kings is the "big one," featuring 4400 class cars (although there's not much "car" in any of these rigs).

It's the unlimited class, so if someone wants to run 44-inch swampers, they can do it. If someone else wants to try for a win in a Can-Am, they can do that too (and they're getting closer every year). Single seat entries or teams of two, straight axle or IFS- it's all up to the competitors to decide. High-speed runs in the desert, mixed in with extreme rock-crawling, where tires scream for mercy and driveline components give up the ghost with great frequency.

Just finishing this race is an accomplishment in itself, as 107 Ultra4s started the day, but only 35 were able to complete the ~200-mile course in the time allowed for official finishes. They are listed below Raul Gomez, who took home the win for the second consecutive year. You can see the results from the 2022 King of the Hammers here.


| | | | |
| --- | --- | --- | --- |
| Position | Driver | Vehicle # | Time |
| 1. | Raul Gomez | 83 | 5:45:27 |
| 2. | Jason Scherer | 76 | 5:46:16 |
| 3. | Josh Blyler | 41 | 5:59:35 |
| 4. | Rusty Blyler | 46 | 6:12:54 |
| 5. | Randy Slawson | 4448 | 6:24:07 |
| 6. | Tom Wayes | 321 | 7:21:27 |
| 7. | Hunter Miller | 190 | 7:26:35 |
| 8. | Cody Miller | 221 | 7:36:46 |
| 9. | Robby Gordon | 77 | 7:40:10 |
| 10. | John Webb | 4468 | 7:40:42 |
| 11. | Jeren Gunter | 74 | 8:32:16 |
| 12. | Bailey Cole | 13 | 8:34:35 |
| 13. | Bryan Crofts | 9 | 8:47:07 |
| 14. | Marcos Gomez | 86 | 8:59:05 |
| 15. | Brendon Thompson | 5150 | 9:11:45 |
| 16. | Brett Harrell | 4456 | 9:17:08 |
| 17. | Vaughn Gittin Jr | 25 | 9:23:32 |
| 18. | Dan Fresh | 8 | 9:25:54 |
| 19. | Joe Thompson | 1978 | 9:36:00 |
| 20. | Bailey Campbell | 35 | 9:38:40 |
| 21. | Justin Wicks | 792 | 9:52:24 |
| 22. | Patrick Peterson | 4447 | 10:07:52 |
| 23. | Tom Gilpin | 1982 | 10:08:28 |
| 24. | Rick Lavezzo | 4449 | 10:39:28 |
| 25. | Jared Palant | 26 | 10:56:03 |
| 26. | James Mahoney | 308 | 11:01:19 |
| 27. | Ron Prindle | 54 | 11:24:31 |
| 28. | Aaron Smith | 178 | 12:04:16 |
| 29. | Logan Goodall | 1950 | 13:05:04 |
| 30. | Mark Welch | 88 | 13:06:06 |
| 31. | Brian Reid | 416 | 13:51:08 |
| 32. | Sky Johnson | 133 | 14:09:42 |
| 33. | Jordan Pellegrino | 98 | 14:12:17 |
| 34. | Cole Johnson | 4482 | 14:!5:44 |
| 35. | Garry Easley | 4445 | 14:33:02 |