$3,000 Ponycar Challenge in OPTIMA's Search for the Ultimate Street Car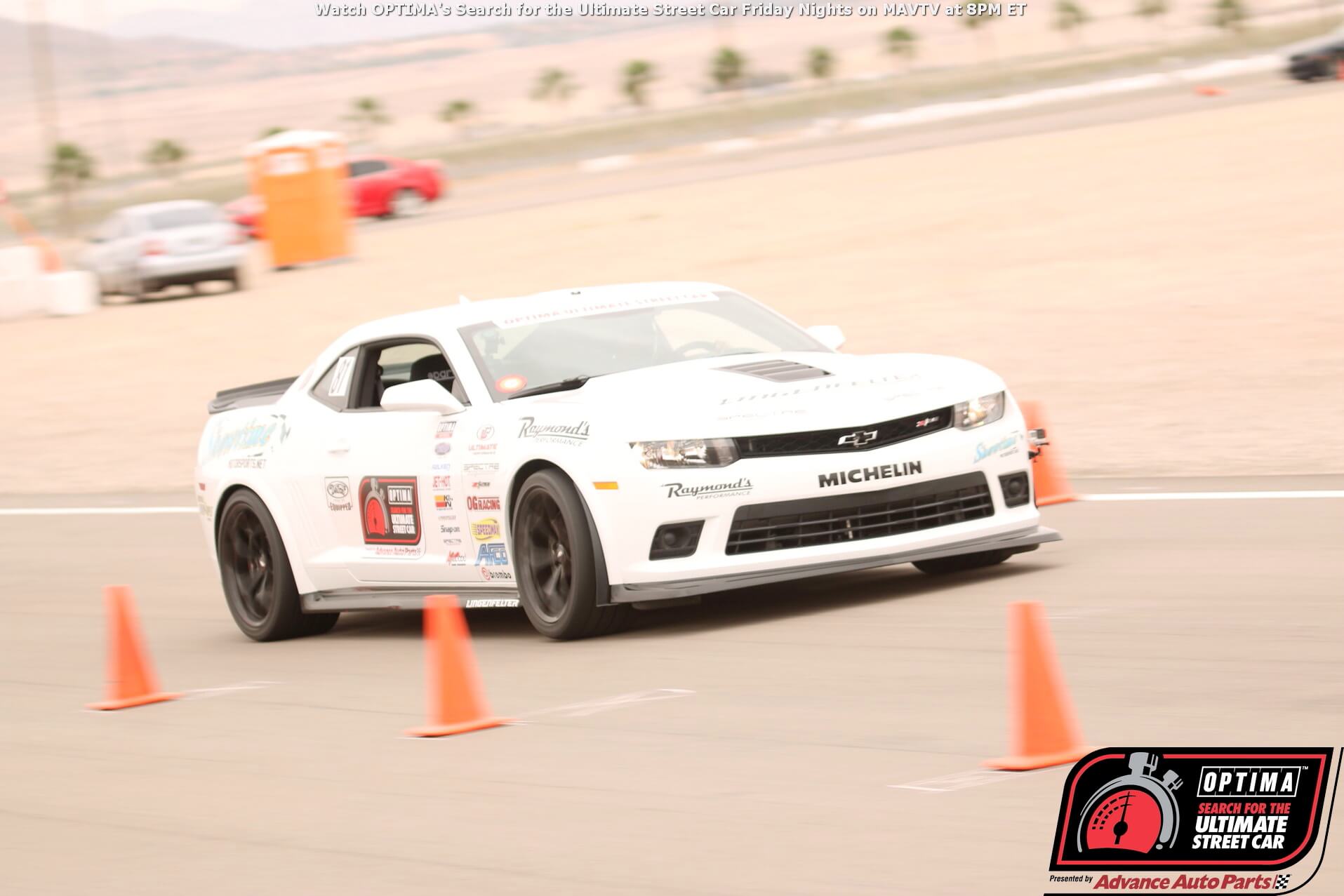 Ultimate Streetcar
Sponsor

OPTIMA Batteries

Location

Nationwide
Ken Thwaits took on all comers in the inaugural season of OPTIMA's Search for the Ultimate Street Car and when the dust settled, he won both his class and the overall points chase for the season. Classes have been revised for the 2015 Search and Thwaits is now looking for a new challenge. To that end, he is calling out all first-time late-model Ford Mustang Dodge Challenger owners with a $3,000 challenge.
Ken will be competing in the GT Class in OPTIMA's 2015 Search for the Ultimate Street Car, which is for 1990 and newer vehicles with a minimum 3,200-pound curb weight for two-wheel drive sedans, four-seater coupes late-model trucks. Drivers new to the series in either Dodge Challengers or Ford Mustangs built after 1989 all have a shot at the $3,000 bounty Thwaits has placed on his own head for beating him and winning the GT class. The first one to finish ahead of Ken at any one of OPTIMA's Search for the Ultimate Street Car events will take home $3,000 cash.
Thwaits hopes his challenge will bring some fresh ponycar competition to OPTIMA's Search for the Ultimate Street Car Series, which starts at Thunderhill Raceway on February 28th. From there, the Search heads to Texas Motor Speedway, NCM Raceway, Michigan International Speedway, Charlotte Motor Speedway, Pike's Peak International Raceway, Road America and Auto Club Speedway. If you think you have what it takes to beat Ken's Camaro in either a Challenger or a Mustang, check out the full schedule and sign up today! Some have asked what Camaro Ken will be running, but we're not sure of the answer. Thwaits ran three different Camaros in 2014 events (you can see two of them in action here) and he has a collection of more than two dozen at his disposal.
Even if you don't have a Mustang or Camaro, come on out and get in on the action. You'll have a great time on world-class racetracks and top contenders in all four classes will be invited to the 2015 SEMA Show and OPTIMA's Ultimate Street Car Invitational in Las Vegas. You can also watch all the TV coverage for free on the
OPTIMA Network on Roku
.