6th Annual OPTIMA® Ultimate Street Car Invitational to Premiere on MAVTV February 22nd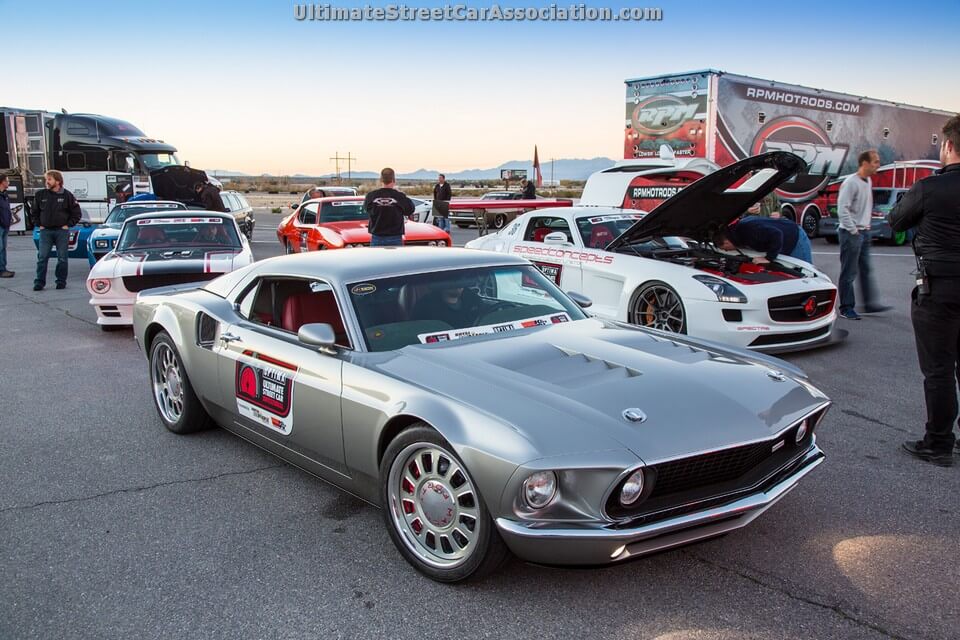 Ultimate Streetcar
Sponsor

Location
Jan. 21, 2014 (MILWAUKEE) – OPTIMA Batteries, the global leader in high-performance automotive and marine AGM batteries and chargers, is proud to announce the premiere of its sixth annual OPTIMA Ultimate Street Car Invitational television special on MAVTV on Saturday, February 22. The OPTIMA Batteries Ultimate Street Car Invitational brings in top-tier automotive competitors, highly modified vehicles of all makes and models, and credible industry veterans as well as new, fresh talent on the Saturday following the annual SEMA Show in Vegas.
For the first time, OPTIMA Batteries will be hosting a simultaneous Twitter chat during the broadcast premiere. Join event participants and sponsors on Twitter during the show to ask questions, share opinions, and win prizes too! Make sure to log into Twitter, follow OPTIMA Batteries (@optimabatteries) and join the fun!
This year, two-time winner Mark Stielow was defending his title against the most diverse and high-powered group of competitors ever. His supercharged '67 Camaro faced a wide range of challengers from around the globe, including Porsches and Nissan GT-Rs in addition to the heavily modified vintage Mustangs and Corvettes fans have come to expect at the OPTIMA Ultimate Street Car Invitational.
"We're excited to give viewers such an intense and well-rounded look at this year's OPTIMA Invitational," said Cam Douglass, director of product development and marketing for OPTIMABatteries. "Now in our sixth year, the competition continues to grow and gain more support and more intense on-track action each year. 2013 brought the best and most passionate, qualified street car enthusiasts yet and I can't wait to see what's in store for 2014."
The 2013 OPTIMA Invitational offered something for every fan, with the BFGoodrich Hot Lap Challenge, Ridetech Street Challenge Autocross, Wilwood Disc Brakes Speed Stop Challenge and the Lingenfelter Performance and Design Challenge all bringing different aspects to each participant's overall score.
Don't forget to tune-in on February 22 at both 5 and 8 pm EST, or set your DVRs to catch 75 of the most exhilarating and well-built street cars in America competing for the title of the year's "Ultimate Street Car." The rules require all the vehicles to be street-legal, licensed, and ride on true street tires. The best street cars from Europe and Asia battle against the finest American rides at the beautiful Spring Mountain Motor Resort and Country Club in Pahrump, Nev.
To see even more of the action and excitement, check out video clips from the event on the OPTIMA Batteries YouTube page, visit the OPTIMA Invitational website to see driver profiles and news, or visit the OPTIMA Batteries Facebook page to join the conversation.
About OPTIMA® Batteries
OPTIMA® YELLOWTOP®, REDTOP® and BLUETOP® batteries are available through leading battery distributors globally. When looking for OPTIMA Batteries consumers should look for the unique, colored-top and SIX PACK™ design which OPTIMA is known throughout the world. In 2012, OPTIMA added to its product line with the innovative OPTIMA® Chargers Digital 1200 Battery Charger for all automotive and marine batteries. To find out more information or purchase OPTIMA products consumers may visit www.optimabatteries.com. Consumers can also call 1-888-8OPTIMA (1-888-867-8462) for additional information.
Johnson Controls Power Solutions is the global leader in lead-acid automotive batteries and advanced batteries for Start-Stop, hybrid and electric vehicles. Our 50 manufacturing, recycling and distribution centers supply more than one-third of the world's lead-acid batteries to major automakers and aftermarket retailers. Through our innovations we are building the advanced battery industry for hybrid and electric vehicles. We were the first company in the world to produce lithium-ion batteries for mass-production hybrid vehicles. Our commitment to sustainability is evidenced by our world-class technology, manufacturing and recycling capabilities.