A closer look at the 2011 OPTIMA Ultimate Street Car Invitational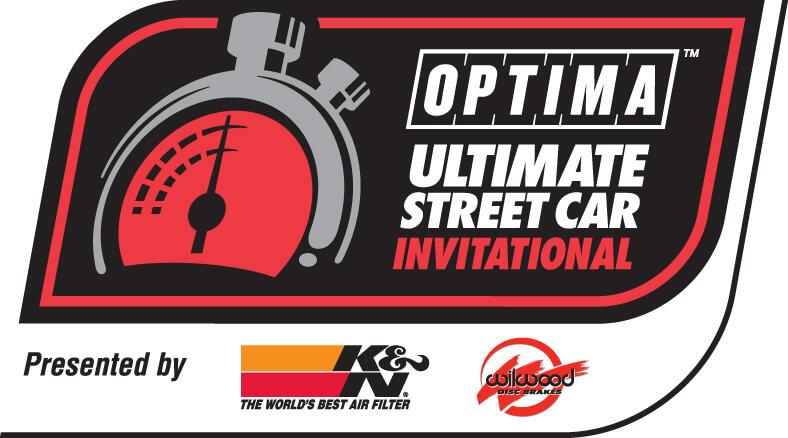 Ultimate Streetcar
Sponsor

OPTIMA Batteries

Location

Pahrump, NV
Now that the 2011 OPTIMA Ultimate Street Car Invitational (OUSCI), presented by Wilwood Brakes & K&N Filters is in the books, we thought we'd take a closer look at the outcome of the race. True to the name of the event, the OUSCI crowned one champion, Danny Popp and his ZO6 Corvette, as the Ultimate Street Car. While the TV coverage of this event is still a ways off and many of the stories will be told there, what shouldn't be forgotten is that Danny could not have won the event without the assistance of fellow competitor, Pete Callaway.
Popp's master brake cylinder failed on his final lap on the road course and he had yet to run his car in the Wilwood Brakes Speed Stop Challenge. Had Callaway not generously offered up his master brake cylinder, Popp would've been unable to run in the final event, dropping him to at least sixth place. We applaud Pete Callaway for his sportsmanship!
While Mark Stielow and Danny Popp's final score of 80 was a tie, OUSCI rules specifically state the tie-breaker goes to the fastest lap on the road course, which favored Popp's 1:42 lap to Stielow's 1:45 lap. The margin of victory was actually closer than those three seconds. Had Stielow run .360 seconds faster in the autocross he would've finished ahead of Brian Finch, earning the extra point he would've needed to break the tie. Congratulations are deserved for both Stielow and Popp for their exceptional efforts.
Popp's win was the first by a modern vehicle in OUSCI history, but his Corvette was far from the first modern entry. In fact, this year's field featured at least 20 vehicles that originally came equipped with ABS, if not EFI and other modern, technological advances. However, of those vehicles, just five finished in the top-20 of this year's field. That is a testament to the skill of the other competitors in the field, both in terms of build quality and driving ability, not only this year, but in years past.
Feedback continually pours in to the Race Directors and they appreciate everyone's opinions on the direction of this event. To say it is a challenge to come up with equitable rules for this event would be an understatement. While some in the Pro-Touring community might prefer to see the OUSCI focus strictly on cars of that genre, not inviting a wide variety of street cars would diminish the achievement of not only winning the event, but competing in it.
The OUSCI has always been a reflection of the performance cars found at SEMA. While invitations are routinely extended to and declined by exotic car owners, when those cars do participate, it only adds credibility to the event, while also broadening the appeal of it.
Sometimes the opportunity is double-edged for those who are invited. While the OUSCI does provide a great platform for car builders to showcase their products in front of an international audience, that spotlight can be too bright for some. We applaud RENNtech, Lingenfelter Performance Engineering and Callaway Cars for their willingness to compete in this year's event.
As tuners of late-model vehicles, it is not uncommon to see their cars competing in supercar shootouts for major automotive magazines and we know they have little to gain by entering a competition that includes shade tree builders. The quality of their cars was reflected both in their ability to exhibit street manners and survive a day at the track that routinely claims several victims to mechanical failures throughout the day. Either challenge is often simply too great a risk for some builders/tuners to take.
One factor that was unique to this year's event was the unusually cold weather and because of the scheduling of events, the RENNtech Mercedes ended up running the autocross, before the hot lap challenge. Had those events been switched around, as they were for some of the other competitors, the tires on the Mercedes may have worked better and the track surface on the autocross may have been warmer and more suitable for faster times. That schedule was simply the luck of the draw and in any other year would likely have been a non-issue for them and several other competitors.
We also extend a special thank you to Matt Farah, co-host of SPEED TV's The Car Show, for his willingness to compete in this year's OUSCI. We extend invitations to "celebrities" in the automotive world every year, but they are rarely accepted. Scheduling conflicts are often cited, but we have to think fragile egos may also be a factor.
To Farah's credit, he stepped up and competed in his own 1998 Corvette, which he acknowledged, was not modified to the level of many of the other cars in the event. Additionally, when the weather turned bad on Friday afternoon and snow was forecast, Farah was faced with the option of driving to Pahrump without a targa top (he never thought he'd need it) or trailering the car to Pahrump, but disqualifying himself in the process. Farah ended up driving in what he called the coldest day of his life.
One observer last weekend pointed out that there appeared to be more cars in the field with more than $100,000 worth of time and parts invested in them, than with less than that amount. That may have been true, but it shouldn't come as a total surprise when one places the word "Ultimate" in the title of an event.
Unlike the qualifying events and other great track day events around the country, the OUSCI is not looking for average street cars. That may favor those with deeper pockets or more resources at their disposal, but it also highlights the accomplishments of competitors like Terry Neuville, who qualified for the OUSCI at the Run Thru The Hills event in a Camaro he built in his two-car garage, in rural Louisiana and only began autocrossing back in 2009. Terry may have had average resources, but he turned out an extraordinary car and that is exactly what we love to see.
The lines between what constitutes "vintage" and "modern" have certainly been blurred and that is a trend only likely to continue. The Raybestos Performance Design & Engineering Challenge does help recognize the tremendous efforts of those who are working with older platforms, but that category is not the exclusive domain of older vehicles. Casey Scranton's 2011 Camaro placed 12th, while Kurt Grimes' Tahoe Mike Langford's PT Cruiser placed sixth and fifth, respectively.
While the Speed Stop Challenge run appeared to be slightly longer this year and there may have been some slight variation in the Autocross course, the competition definitely seems to be getting tighter. Last year, the cut-off for earning points in the Hot Lap Challenge was 2:01.983. This year, the cut-off was 1:57.535, which would've been good for ninth-fastest last year. At the very top, Danny Popp's fast lap of 1:42.208 absolutely crushed Steve Ruiz's fast mark from last year of 1:48.071. Even more impressive is the fact that Popp's laps in the OUSCI were his first ever on that track.
Even though Mark Stielow shaved more than three seconds off his second-place time from last year, it still was only good enough for third place this year, behind the Corvettes of Popp and Pete Callaway. Likewise, Stacy Tucker shaved more than 4.5 seconds off her 14th-place run last year and wound up with the 15th-quickest time this year.
Perhaps one of the biggest challenges in putting together the OUSCI is that of driver qualifications. In fact, the most-detailed rule in the OUSCI explains who is and is not eligible to drive a car. The original intent was to prevent "ringers" or other hired guns from coming in to elevate lesser cars in the competition. As the years have gone by, it has become clear there are some amazingly good drivers and car builders, who have never won money in a professional race.
This year's field included multiple SCCA National Champions, driving school instructors, highly-competitive amateur racers and other individuals whose regular jobs include spending a fair amount of time on a closed course at high speed. Just as with all the other rules and the determination of what exactly constitutes a "street car," this will continue to be a point of contention for some folks and the focus of a lot of attention.
We were glad the 2011 OUSCI was such a success and thank all of our wonderful event sponsors, including K&N, Wilwood, BF Goodrich, RideTech, Raybestos, Detroit Speed Engineering, The Roadster Shop, Magnaflow, RECARO, Harman Kardon Pioneer. Their support makes it possible for us to put this event on and cover all entry fees for competitors, as well as providing some very generous gifts and awards for them.
We would also like to thank all our participants, who spend considerable time and resources participating in this event, as well as all the spectators, who attended this year's event.
If the OPTIMA Ultimate Street Car Invitational has caught your attention and you'd like to learn more about it, we encourage you to attend or participate in one of our qualifying events in 2012. We'll continue to post updates on the airing of the 2011 OUSCI, as well as 2012 qualifying events and the 2012 OUSCI here and at www.DriveOPTIMA.com