Ambassador James Clay on BimmerFest West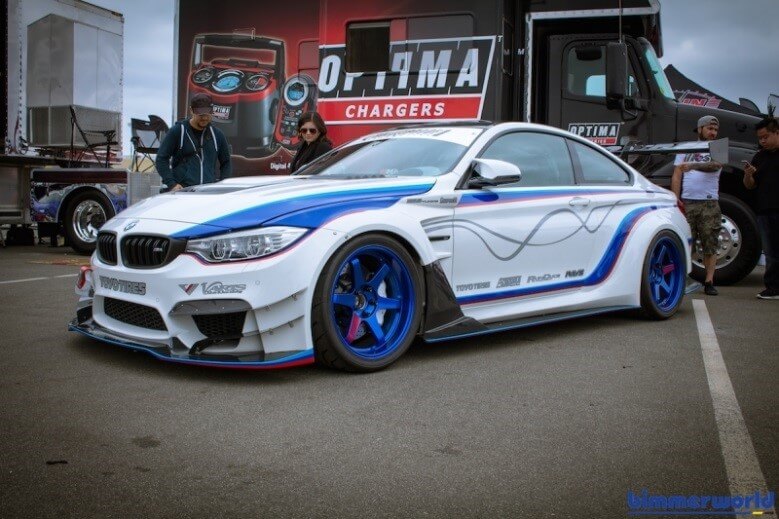 Events
Sponsor

OPTIMA Batteries

Location

Fontana, CA
James started BimmerWorld right out of college, and today, it's the foremost supplier of replacement and high‐performance parts and accessories for BMW vehicles in the U.S., and also home to a successful series of race cars.
James told us about his experience at Bimmerfest West: "This was my first West Coast Bimmerfest; I have been to the East Coast version a few times, and with OPTIMA attending the California event this year, it was the perfect opportunity to check out the show, see my friends from OPTIMA, and meet and hang out with my friends and customers on the other coast.
Car shows are always full of energy and excitement, and Bimmerfest is always a top-tier event – and certainly hits my personal soft spot with the BMW focus. A double-lane line of modified BMWs of all years and types wrapping halfway around the Auto Club Speedway was a clear indicator to the size and personality of the event. Once inside the track, massive parking lots full of metal seemed endless. And throughout the day, the time trials and other activities on the big track provided the perfect backdrop to the event.
Our BimmerWorld business focuses on racing and performance modifications, and it is cool to see that some of the show styling trends are moving back toward a clear focus on functionality. But beyond the typical racing-styled cars, I have a bit of hot-rodding, off-roading, and other automotive history, and I am a big fan of wide variety of BMWs, from pure classics to the extreme widebody/turbo/bagged creations. The Bimmerfest eye candy offerings spread the whole range to the point it was impossible to take it all in.
There are clear roots of our automotive culture in Southern California, and Bimmerfest was the perfect display of hardware and place to gather to see some of my lifelong friends and meet new ones. I'm already looking forward to 2017!" See what else James Clay is up to in the world of BMW here.