An Encore for the Red Devil Camaro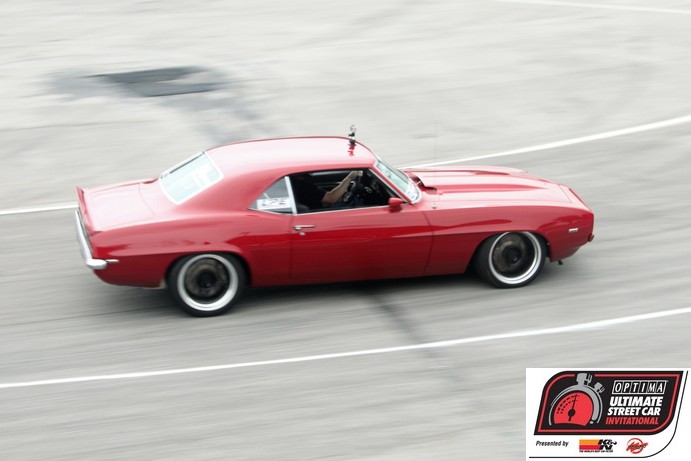 Cars
Sponsor

OPTIMA Batteries

Location

South Haven, MI
Mark Stielow's incredible '69 Camaro, known as Red Devil, has climbed the mountain of the automotive aftermarket. It has been featured or mentioned in every automotive publication that matters, it won the Gran Turismo award and has been immortalized in a video game and also won the 2010 OPTIMA Ultimate Street Car Invitational (OUSCI).
Mark has already moved onto his next project Camaro, but folks are still clamoring for more from this amazing machine. The latest to come calling are the folks from Hot Rod magazine and Motortrend TV. They wanted to see how Stielow's creation would stack up against the best Camaro Chevrolet currently offers, the new ZL1. Not coincidentally, Mark had a hand in creating that car as well, as he just happens to be a GM engineer.
The two cars found their way to the the track at Gingerman Raceway, where Mark served as the test driver for both vehicles. That seemed only fair, since he had a hand in developing both of them and knows his way around that track as well as anyone. It was evident by the times laid down, that Mark didn't sandbag his runs in either car. How did the Camaros stack up against each other? Watch the video to find out! You can run the same OPTIMA REDTOP in your car that Mark runs in the Red Devil Camaro. Order factory-direct today!