Are you ready for the OPTIMA Ultimate Street Car Invitational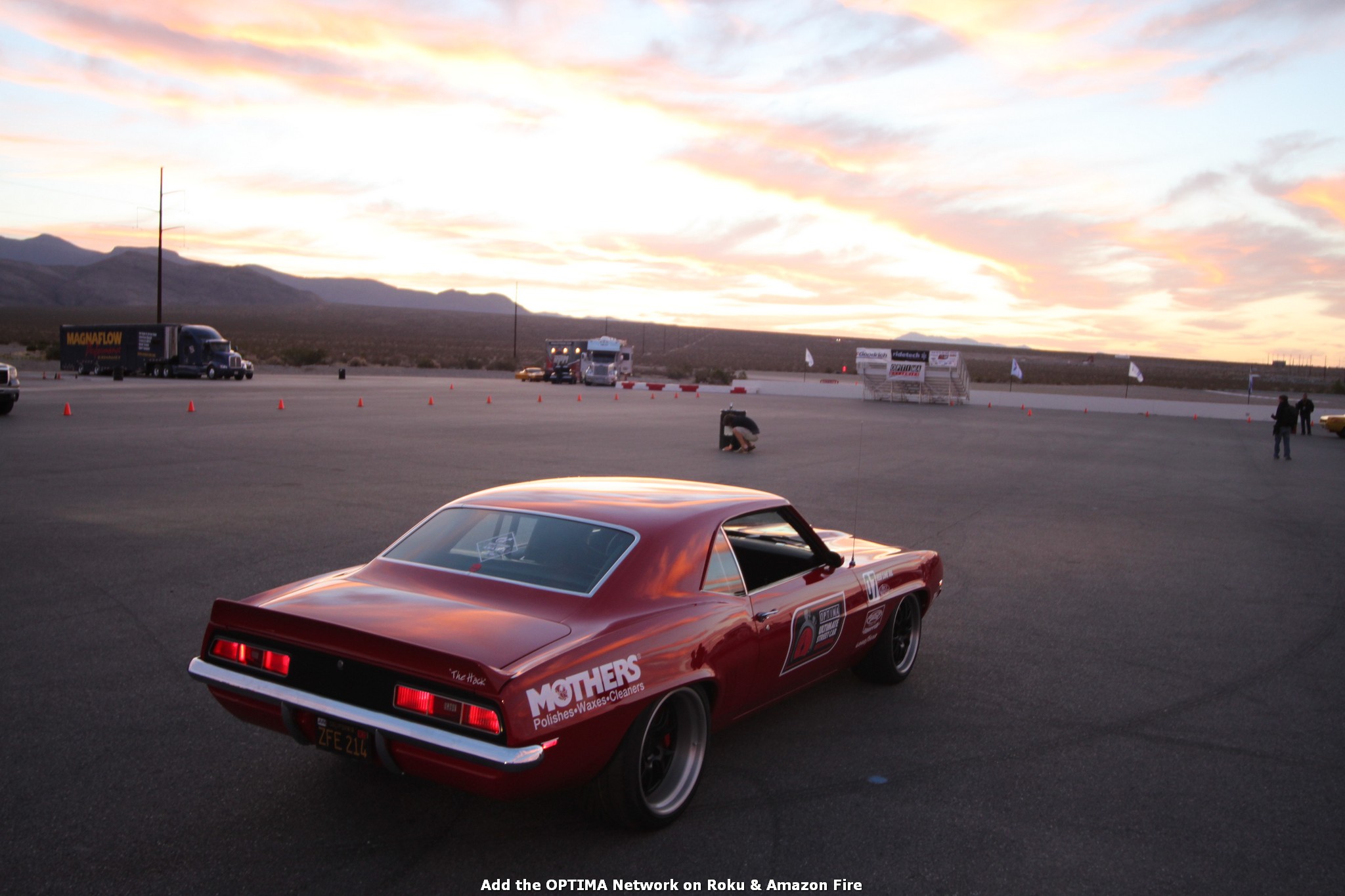 Ultimate Streetcar
Sponsor

OPTIMA Batteries

Location

South Haven, MI
Mark Stielow's '69 Camaro won the 2010 OPTIMA Ultimate Street Car Invitational, but it doesn't sound like Mark is resting on his past success. Mark spent last weekend testing modifications on his Camaro at GingerMan Raceway, dialing in brake modifications and a new blower under the hood. While the competition for the 2011 OUSCI certainly looks stout, Mark doesn't appear to be taking the challenge lightly.
Should challengers be concerned about Stielow? Consider the fact that he ran at GingerMan on a day when temperatures hovered in the low-90s, with tires that were nearly used up at the beginning of the day and totally worn out by the time he quit and he still managed to improve his best lap time at the track by a full two seconds! Mark isn't done yet. More upgrades and testing are still in the works, which means everyone else had better bring their A-game to Pahrump! If you'd like to see what Stielow has been up to on the track, check out
this link.
">
If you'd like to see how the 2011 OUSCI turned out, click
here
.