Available Now: Episode Two Preview of OPTIMA's Search for America's Ultimate Street Car Television Miniseries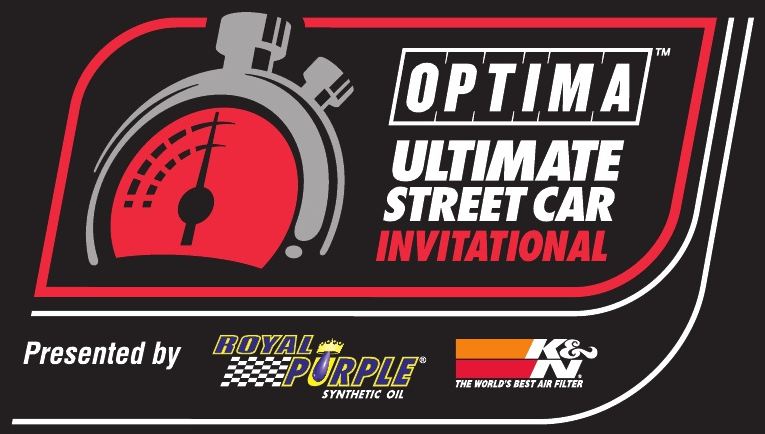 Ultimate Streetcar
Sponsor

Location
OPTIMA
®
Batteries reveals its' never-before-seen preview of the next
OPTIMA's Search for America's Ultimate Street Car
episode today on its
YouTube channel
. In the upcoming episode to air on Sunday, October 21 at 1PM ET, viewers will get a behind-the-scenes look at the race action and fun during the OPTIMA Faceoff at Road America in Elkhart Lake, Wisconsin. This all-new regional qualifying event introduces an array of performance vehicles and the stories behind the passionate drivers as they pound the pavement on one of the most historic race tracks in America.
"The growth of the OPTIMA Invitational has been fueled by the many sponsors, industry supporters and performance media during the past five years," said Cam Douglass Director of Product Development and Marketing for OPTIMA Batteries. "I'm really proud and grateful for the way the automotive enthusiast community has stepped up and helped create an event that thousands of people can participate in and enjoy, whether that's live at the track or watching on TV from home."
2012 OPTIMA Ultimate Street Car Invitational Participants
In addition to the "Spirit of the Event" winners, which are showcased in OPTIMA's new miniseries, this year's event will also include a number of vehicle entries sponsored by well-known performance automotive aftermarket brands that have stepped up to partner with OPTIMA Batteries in support of the 2012 OPTIMA Invitational. This elite sponsor-designated group includes the following vehicles:
· David Brandt (1969 Chevrolet Camaro)
· Brian Finch (1972 Chevrolet Camaro)
· Ian Baas (2012 Volkswagen Golf R)
· Kyle Tucker, (1970 Chevrolet Camaro)
· Bret Voelkel, (1933 Ford Coupe)
· Brian Hobaugh (1973 Chevrolet Camaro)
· Stacy Tucker (1969 Chevrolet Camaro)
· Ryan Matthews (1966 Ford Mustang)
· Todd Rumpke (2010 Chevrolet Camaro)
· Jim Holloway (2013 Ford Mustang RTR)
· Josh Barnett (2009 Ford Mustang GT 500)
· Mike Wong (1969 Chevrolet Camaro)
· Phil Gerber (1970 Chevrolet C10 Pickup)
OPTIMA's Search for America's Ultimate Street Car miniseries will tell the stories of the best-in-class performance vehicles, as well as the cast of characters in the driver's seat. Driving a 1969 Chevy Camaro on behalf of KN Filters, is David Brandt, long-time enthusiast who has grown up with a love of cars. He has worked on this particular Camaro for the past eight years with the help of the East Bay Muscle Cars shop. Brandt was introduced to all-things automotive by his father and was "truly hooked" in high school after getting his first vehicle, a 2002 Camaro SS Coupe. Brandt's first race experience was when he took his car to Sears Point, now Sonoma Raceway and participated in his first-ever drag race. As Brandt likes to say, he's been going fast ever since.
Royal Purple, another presenting sponsor of the 2012 OPTIMA Invitational, has engaged Brian Finch to participate on its behalf. Finch has been passionate about cars ever since he bought his first project vehicle, a 1968 Ford Mustang, at the age of 15. Since that time Finch has remained committed to building project vehicles and participating in every pro-touring enthusiast event he can. In 2009, he completed a build on a 1967 Ford Mustang Coupe, which was then featured in Popular Hot Rodding magazine, and ultimately helped him leave his day job as an IT professional to become a full-time car builder. Finch is no stranger to OPTIMA events having participated in several qualifiers and past OPTIMA Ultimate Street Car Invitationals.
Tickets on Sale Now
Fans can purchase tickets to the fifth annual OPTIMA Ultimate Street Car Invitational online. Tickets are $30 per person and include a free event t-shirt. The event will take place at Spring Mountain Motor Ranch, a state-of-the-art racing facility in Pahrump, Nevada on Saturday, November 3, 2012 immediately following the automotive aftermarket industry's SEMA Show.
Sponsors of the 2012 OPTIMA Ultimate Street Car Invitational include presenting sponsors Royal Purple and KN Filters; event sponsors: BFGoodrich, RideTech, Wilwood Disc Brakes, Lingenfelter Performance Engineering, Detroit Speed and Engineering/JRI Shocks and RECARO; and associate sponsors: MagnaFlow, Roadster Shop, Centerforce Clutches and Mothers Polishes Waxes Cleaners, Inc. – the official car care sponsor.
">