Best Jeep Cherokee at King of the Hammers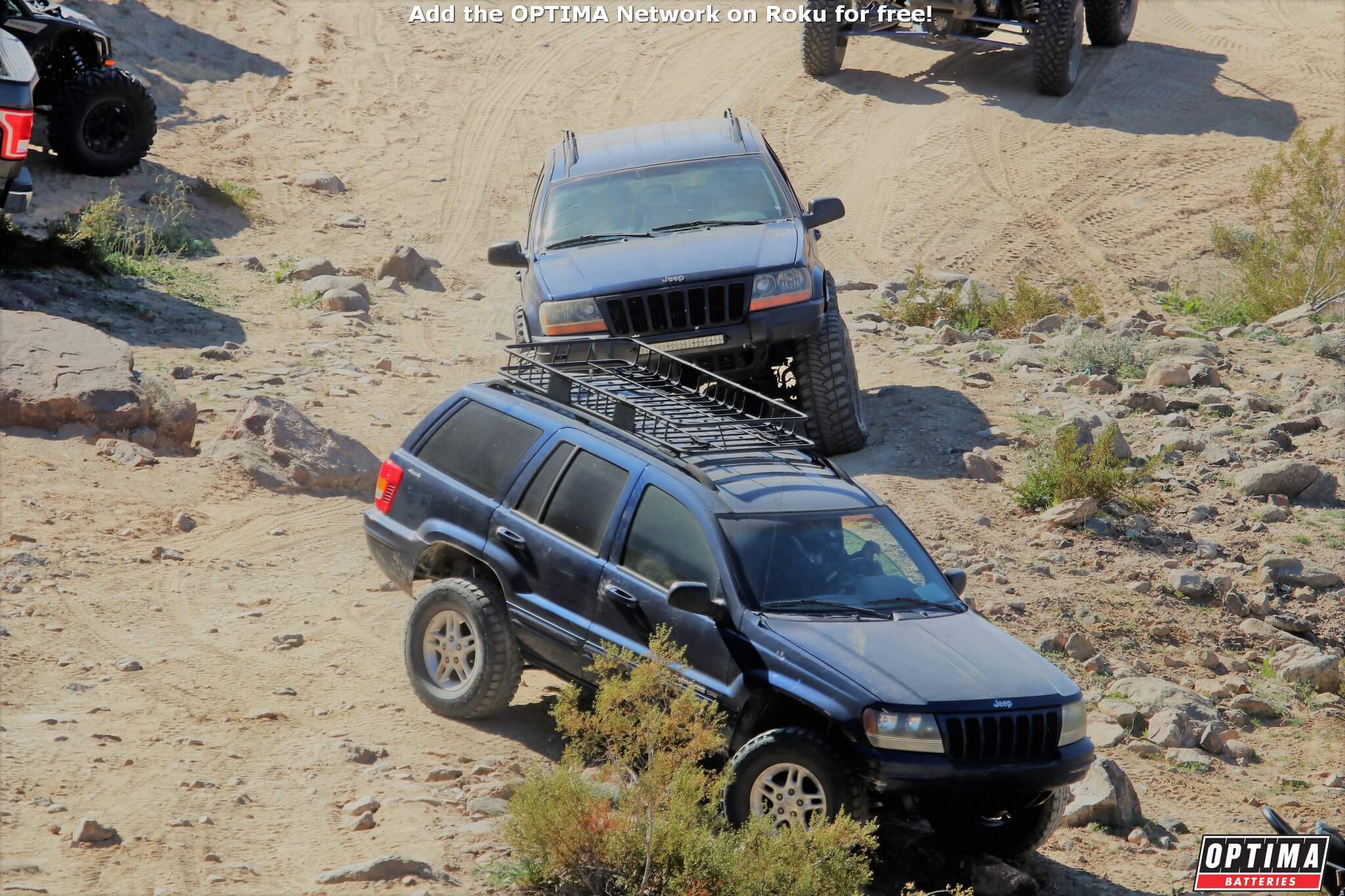 Trucks
Sponsor

Location
The NITTO King of the Hammers, powered by OPTIMA Batteries, is widely-regarded as the world's toughest one-day offroad race. The event isn't just challenging for the competitors themselves, but spectators as well. While most vehicles can take a bumpy road to the lake bed in the Mojave desert that gets transformed into "Hammertown" during KOH events, if spectators want to venture beyond that point to watch the racing action, they'll need a much more capable vehicle to negotiate the harsh terrain. Jeeps often fit that bill for many spectators, for their ability to handle just about any type of terrain that is thrown at them. If fans want to see Ultra4 rigs scale the trails known as Backdoor, Chocolate Thunder, Jackhammer and more, a Jeep is often the vehicle of choice to get them to prime viewing locations.
Check out the dozens of Jeep Cherokees, Grand Wagoneers and Jeep Grand Cherokees we photographed over the years and share your favorite on the social media platform of your choice. By the way, did you know the new
OPTIMA H6/Group 48 YELLOWTOP battery
can fit into many newer Jeeps that take H7 batteries, with the addition of a
simple bracket from Weistec Engineering
? Click on the "View Full Gallery" link below to see all the Jeeps in this album.