Bonneville Speed Week Results 2018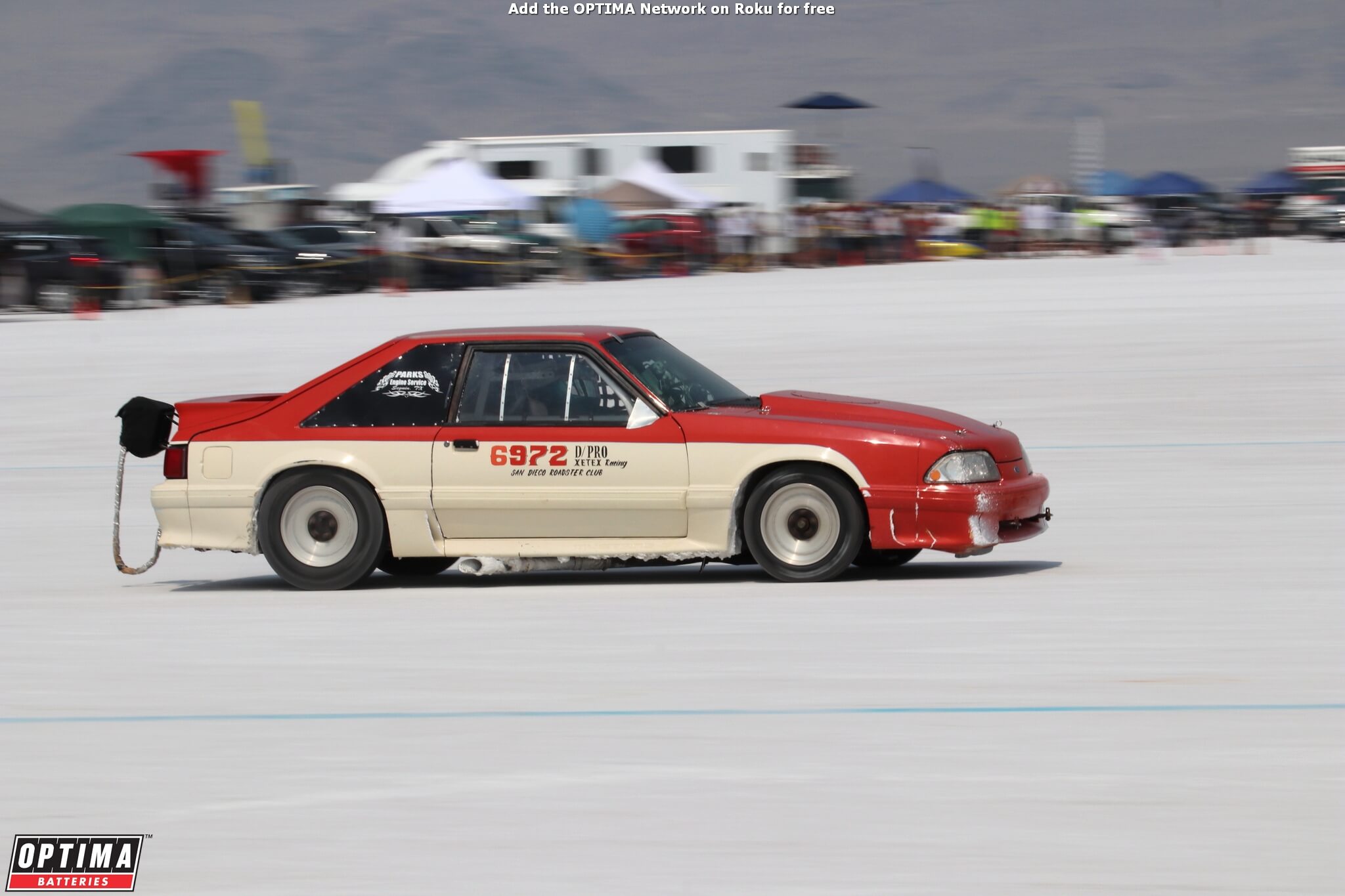 Events
Sponsor

Location
Any type of competition that takes place outdoors is vulnerable to Mother Nature, but perhaps no form of motorsports is more dependent on ideal weather conditions than land speed racing at the Bonneville Speed Weeks. Since many of the vehicles competing in speedweek will reach speeds well in excess of 200 mph on an unpaved lake bed (and a few, like OPTIMA-sponsored Danny Thompson, will exceed 400 mph), conditions need to be as close to ideal as possible. Rain is very problematic and even high winds can cause major issues.

However, before any of those factors can be considered, the racing surface itself needs to emerge from an annual cycle that includes the flats being flooded with water. Racers at Bonneville will tell you that in the early days of land speed racing on the flats, the salt could be measured up to two feet deep. Even though the Bonneville Salt Flats are registered as a National Landmark and is a geologic phenomenon of international significance, the U.S. Bureau of Land Management has allowed millions of tons of salt to be harvested off the salt flats over the last 50+ years.

In 1989, racers decided to take action and formed Save The Salt, which is dedicated to preserving this national treasure and ensuring future generations can enjoy it for many years to come. While they still have a long way to go, the condition of the Bonneville Salt Flats in 2018 are the best they have been in recent years and has already resulted in a many records being broken during Speed Week. The Southern California Timing Association (SCTA) is an all-volunteer organization that oversees Speedweek at Bonneville and they are the keepers of the record books when it comes to land speed racing at this iconic venue. Their website also gets updates throughout the week on race results. We used to post direct links, but they kept changing their URLs and killing the links, so you'll have to search for them now.

You can also view a massive gallery of images below of both cars that competed in Speed Week at Bonneville, as well as many of the very cool vehicles driven by spectators and team members. You can also see another full album of images from Bonneville here.