Building Bikes for Kids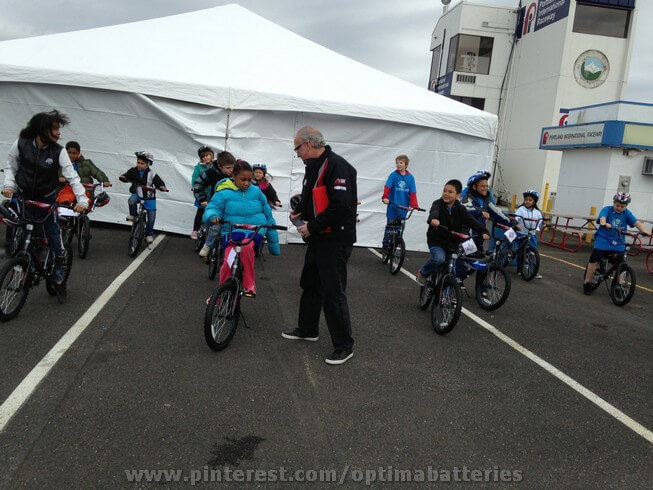 Events
Sponsor

OPTIMA Batteries

Location

Portland, OR
Being the title sponsor for the OPTIMA Batteries Chumpcar World Series offers us the opportunity to travel all over the country. Last weekend, we went to Portland, Oregon for the April Showers Brings... Chumps! race at Portland International Raceway. One of our favorite activities when we're not taking in the action on the track, is partnering up with our friends at the Golden State Foods Foundation for the Build-A-Bike program.
The concept behind the Build A Bike program is fairly-straightforward. As gearheads ourselves, we know one of our first introductions to wrenching came on our own bikes. It was also our first introduction to customizing something, two activities that have carried over into the automotive world for many hot rodders. Since that gave many hot rodders their start in the industry, we thought the build a bike program would be a fun way for us to inspire a future generation of hot rodders.
Last weekend, 18 kids from the O.K. Clubhouse came over to PIR, where folks from OPTIMA, GSF and a few of the Chumpcar folks pitched in and helped them build brand-new bikes of their very own. If you think this is a worthwhile program that you'd like to support, please visit the Golden State Foods Foundation website today!