Building Relationships With Original Equipment Manufacturers (OEMs)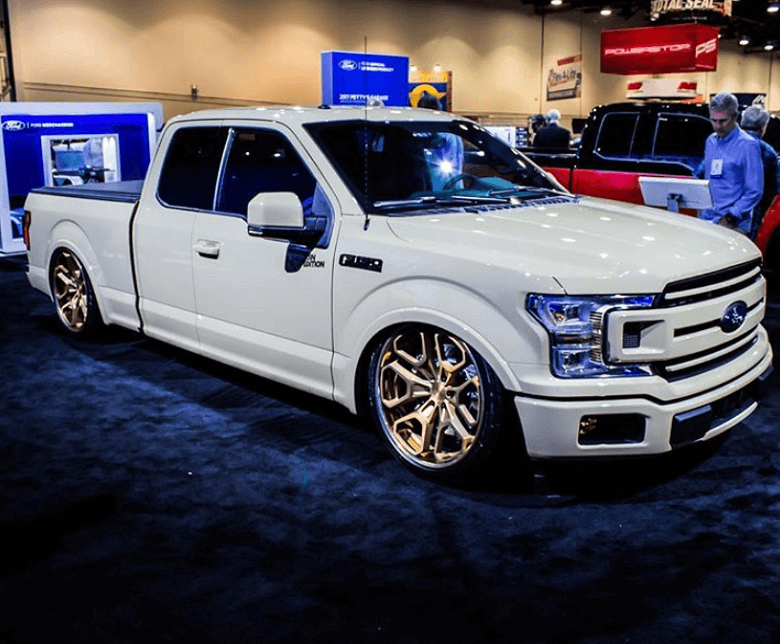 Tips & Support
Sponsor

Location
For the past several years, OPTIMA PowerPro Ambassador Neil Tjin and his team have brought distinctly different vehicle builds to the Original Equipment Manufacturers' (OEMs) booths at the SEMA show, all of which inevitably get people talking. The list of builds includes everything from a decked out Genesis Coupe to an anti-tuner Chevy Camaro. His most recent 2017 SEMA vehicles include a 2018 F150, Focus RS and 2018 Hyundai Tucson.
These deep relationships with the OEMs at the SEMA show have been honed over the past 14 years, but how do you break through to be one of the elite builders OEMs pick year after year? We sat down with Neil to pick his brain on some of the things he's learned.
Details and Service Are Key
Doing your research goes a long way.
"Our team is always researching to ensure we understand every car that's been done to anticipate what our partners might need. You're competing with thousands of proposals for a $60,000 vehicle so you have to bring the best and provide designs that haven't been done before," said Neil.
In addition to detail-oriented research, Neil's team also ensures everything about the build and partner communications is on point.
"We've never missed a deadline and we don't disappoint our partners. This is a business and we make sure to treat it that way—it's almost a year-long process to take it to SEMA. Our job is to break even and flip the following year to build the next car."
Vehicles That Stand Out Win
There are many ways to stand out, but overall, Neil's team focuses on design aesthetics and quality parts.
"Every year we have new platforms to leverage in terms of design, and you have a one in 100 chance to win these projects so we are aggressive from a styling standpoint," added Neil. "For example, most trucks have raised suspensions, so that gives us the option to go lower, via air suspension. Additionally, we always go outside the box with our paint colors. It's not something we set out to do, but people can tell it's our signature."
He added they also always use the best possible parts.
"You can't cut corners with parts because you're competing with other great builders and designers in the booth. For example, we always use OPTIMA Batteries because they're the best."
Importance of Experience and Mentorship
It's all about credibility with the OEMs, thus aspiring builders need to find the right experience to build their portfolio. In fact, Neil started by learning from Craig Lieberman (known for his work on the Fast and Furious franchise).
"He taught me the ropes for seven years, including the ins and outs of design. And there's guys in the booths who had been doing builds with their dads and passed them down to their kids. It's a great way to learn and build credibility."
Neil now mentors other young professionals with many of his projects.
"I partner with a lot of up-and-comers in the industry. Working with established builders is helpful but you're ultimately responsible for building your own credibility. We are tough on the guys we mentor because if they mess up, we have to hold them accountable. It's a learning process, but be ready to over-deliver, invest money and spend time at the shops 24/7 to stay on schedule."
One final tip from Neil: "You have to ingrain yourself in the industry and prove yourself before you're given the opportunity. I bring a notepad and a camera and study every car at the SEMA show, then talk in the car home about what we want to do next year. It's that kind of dedication and level of detail that will help you get ahead."
OPTIMA gave you a peak behind the curtain, but Neil's team will certainly have some surprises to showcase this coming year with their builds. You can keep up with the Tjin Edition RoadShow on Facebook and Instagram as well as TjinEditionRoadShow.com to learn more.