Cadillac Escalade Battery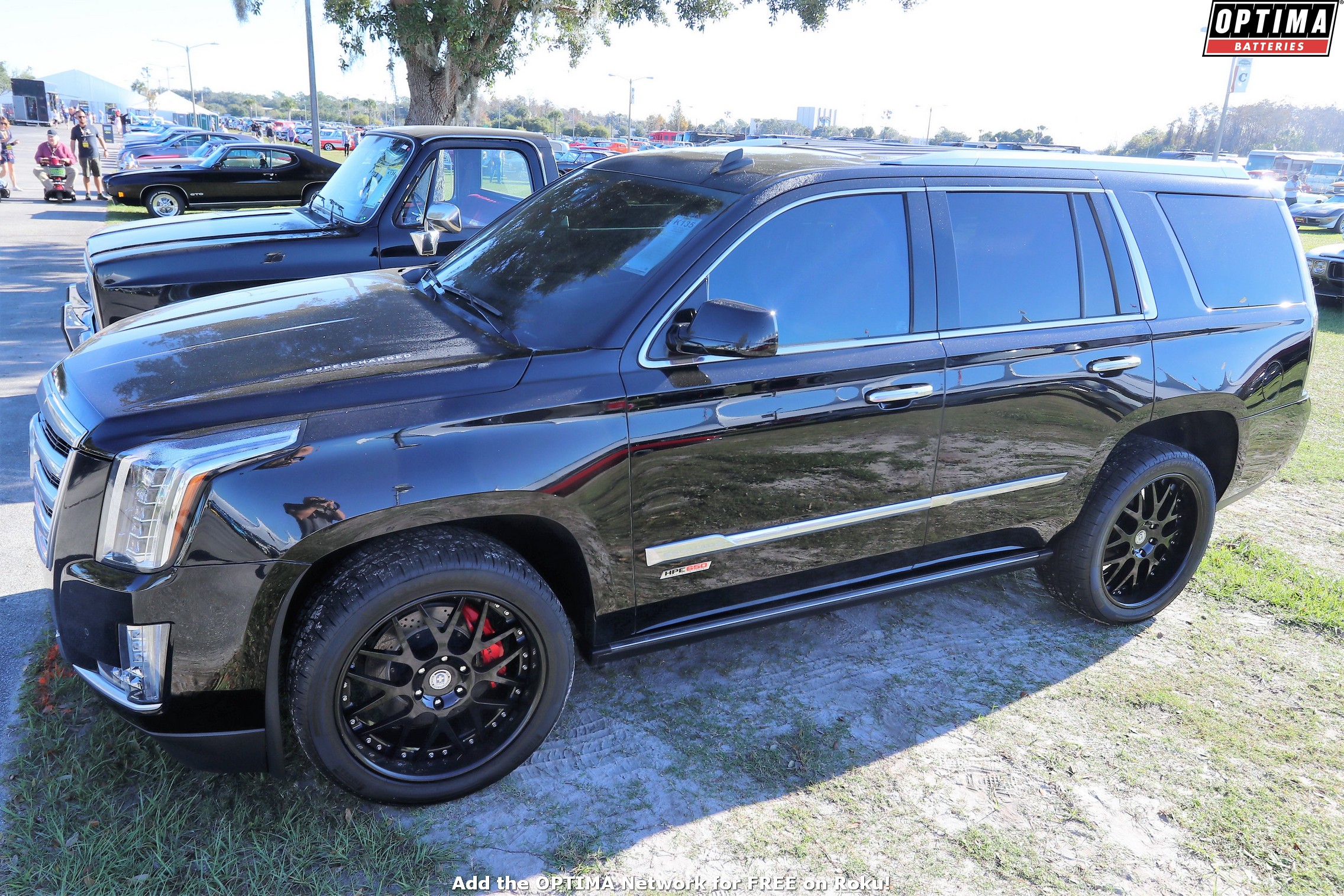 Trucks
Sponsor

OPTIMA Batteries

Location

Orange County, FL
The Cadillac Escalade has used several different batteries over the years and OPTIMA Batteries offers direct-fit replacements for just about all of them. Hopefully, this chart will help you select the right replacement battery for your Escalade:


One thing worth pointing out is that when the Cadillac Escalade was first put on sale, owners could choose from a variety of batteries with the least-expensive option being the OPTIMA REDTOP 75/25, that weighs in at just over 33 pounds. Fast forward to the 2021 Cadillac Escalade and owners are now looking at our Group DH7 YELLOWTOP, that weighs in at more than 60 pounds!

Why has the weight of Cadillac Escalade batteries increased by nearly 83% over the last 20 years? Because newer vehicles are far more complex and demanding from an electrical perspective. The batteries have plenty of cranking power to start any engine in the coldest of climates, but OnStar, integrated car alarms and other features continue using electricity, often doing so when the vehicle isn't being used.

Manufacturers have responded by installing increasingly larger batteries in Cadillac Escalades. The best thing Cadillac Escalade owners can do to maximize battery performance & lifespan is to keep their batteries fully-charged whenever possible for OPTIMA REDTOP batteries, fully-charged voltage is about 12.6-12.8 volts. For OPTIMA YELLOWTOP batteries, fully-charged voltage is about 13.0-13.2 volts.

Even vehicles that get driven on a regular basis can slowly discharge batteries over time. For that reason, we recommend fully-charging batteries with a quality battery charger once a month, to ensure good voltage in the battery, maximum performance and lifespan. We're so confident battery performance & lifespan will increase with regular use of a quality battery charger, that we will extend the free replacement warranty coverage on your OPTIMA battery by a full year, if you buy an OPTIMA Digital 1200 charger from us when you make your OPTIMA battery purchase.