Camping in the Desert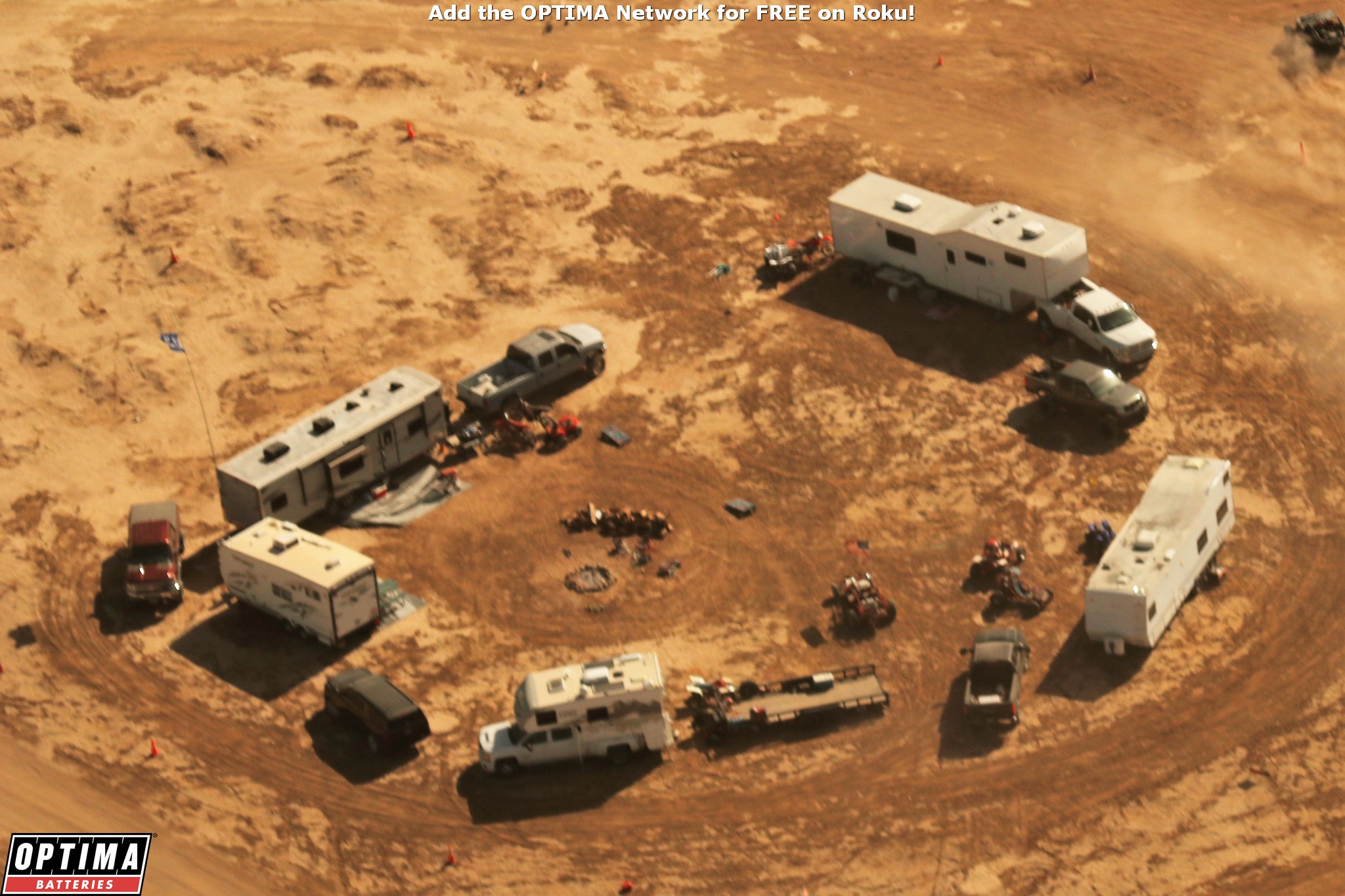 Events
Sponsor

OPTIMA Batteries

Location

Mojave Desert, CA
The Progressive King of the Hammers, powered by OPTIMA Batteries isn't just the world's toughest one-day offroad race. It's also one of the world's largest gatherings of campers in the desert. Attendance is only estimated, as the Johnson Valley OHV area is public land, controlled by the Bureau of Land Management. Many of the campers don't pay admission into the King of the Hammers, so the numbers could be close to 100,000 in attendance, easily making it the largest spectator sporting event in the state of California.

There aren't even paved roads into this area, so campers in and around Hammertown need to bring in everything they need, whether it is tents, trailers or RVs. The same is true for food and water. In fact, there are no trees here, so if they want to have a campfire, they need to bring their own firewood.

There are certainly easier places to go camping, but as tens of thousands of campers prove each February, you can certainly camp in the desert. We think a perfect companion for camping in the desert is the OPTIMA BLUETOP battery for backup power and off-grid energy needs.

If you were camping at the King of the Hammers, maybe we captured your campsite in the gallery below?