Can You Buy Rivian Trucks Yet?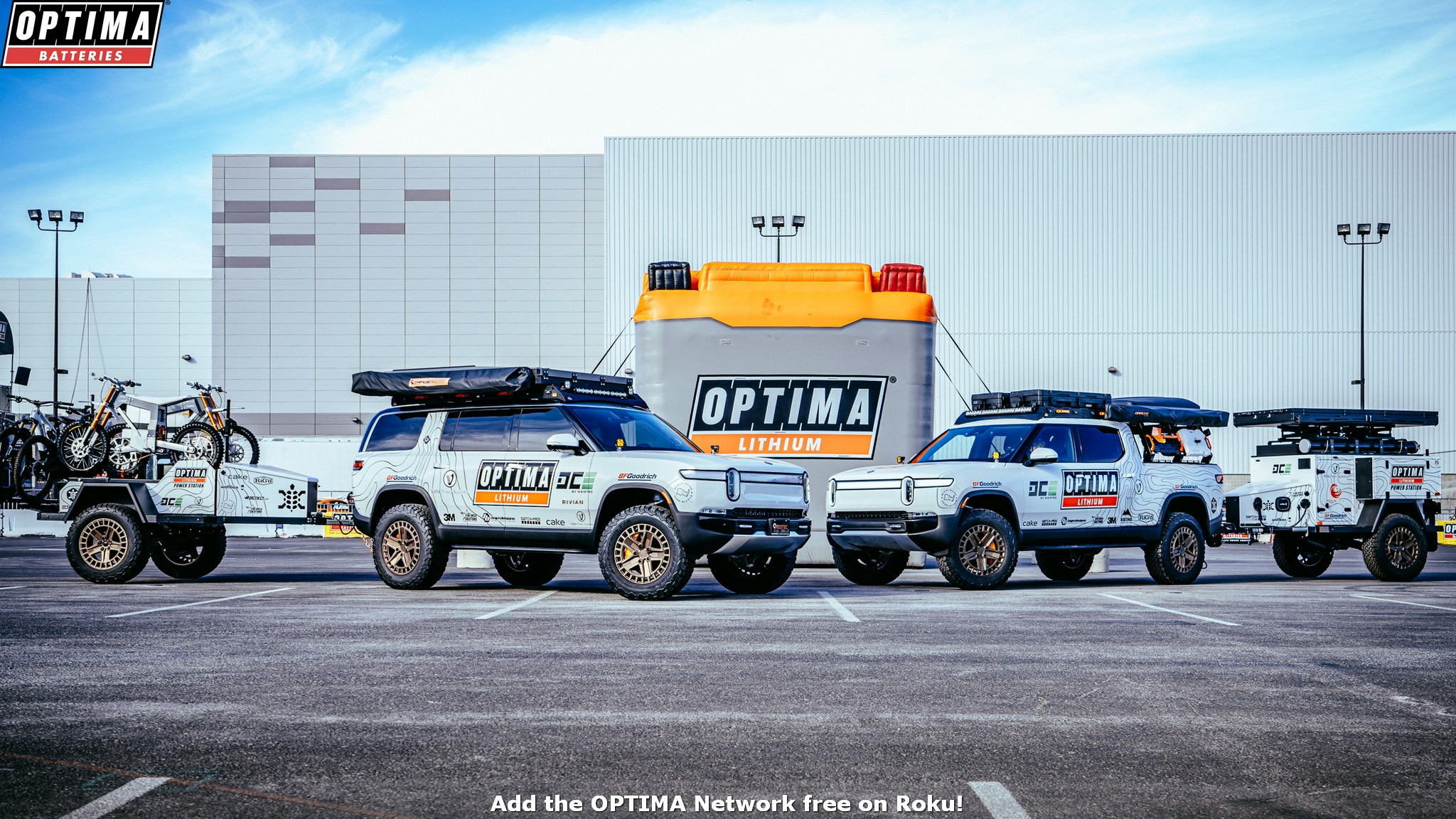 Trucks
Sponsor

OPTIMA Batteries

Location

Newport Beach, CA
Rivian trucks are the hottest new EV to hit the US market and OPTIMA batteries has managed to snag two! So what did we do with them? We modified the heck out of them and are taking them to the 2022 SEMA Show in Las Vegas.

OPTIMA's Rivians will debut at the 2022 SEMA Show to fuel the off-road enthusiast EV market. These groundbreaking Rivian rigs will feature unprecedented range capabilities thanks to OPTIMA Power Station trailers that act as a Swiss Army Knife for EV overlanders. Built in collaboration with DCE, a new EV-focused product line from performance and design powerhouse Weistec Engineering, along with product and expertise from BFGoodrich Tires, Volta Power Systems, Black Rhino Wheels, Turtleback Trailers and others will bring renewable energy to the world of overlanding.

Building from the already-capable Rivian platform, the OPTIMA team upgraded these vehicles to make them more versatile for outdoor adventures while still maintaining daily drivability.

The OPTIMA Power Station is built on a Turtleback trailer with a Level 2 EV charger and enough energy storage to power up your EV in the wild. The mobile power station also serves as an energy source to power accessories like e-bikes, camera equipment or anything else that uses a 12-volt, 110-volt or 220-volt outlet. The trailer contains an air compressor, electric stove, stereo and camp lighting. Recharging the OPTIMA Power Station on a trip is simple; one can deploy the awning-style solar panels to recharge at a remote campsite, or it can be plugged in to recharge.

OPTIMA's Rivian overland builds will travel to multiple off-road and racing events in 2023 and be put to the test in locations like Moab, Utah, Johnson Valley, California, and Baja, Mexico. Stay tuned and if you're headed to the SEMA Show, be sure to stop by the OPTIMA Unleashed experience in the Bronze lot South of South Hall, where we'll debut these vehicles on November 1st at 1PM PT!