Chris Porter's 1986 Porsche 948 | 2014 OUSCI Preview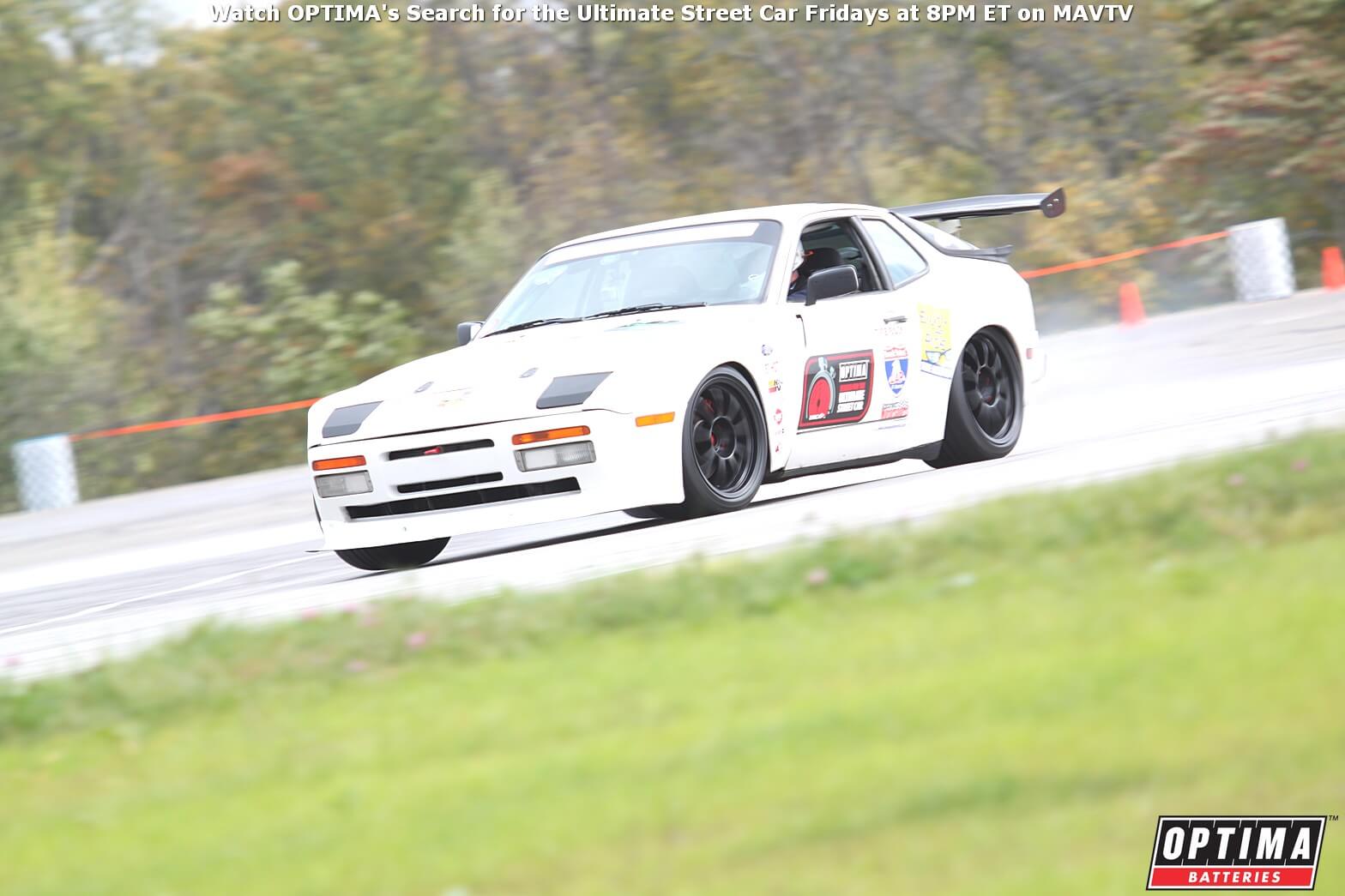 Ultimate Streetcar
Sponsor

OPTIMA Batteries

Location

Las Vegas, NV
Chris Porter and his LSX-powered 1986 Porsche 948 are one of the great stories of the 2014 Search for the Ultimate Street Car season and the OPTIMA Ultimate Street Car Invitational (OUSCI), presented by K&N Filters. Recruited from the ranks of the One Lap of America, Porter characterizes his ride as a "financial underdog," but that hasn't stopped him from coming out and having a great time with a group he now considers his new extended family.
Porter picked the right five events, including all three double-points events, which allowed his "Poorvette" to finish eighth overall in season-long Search for the Ultimate Street Car standings. Regardless of whether he considers his car an underdog or not, Porter's Porsche performs reliably when it hits the track. The only changes he made through five events were the 28-year old factory steering rack and a set of tires acquired from fellow competitor, James Shipka.
OPTIMA's Search for the Ultimate Street Car series hasn't just been about making new friends and having a great time on the track. These qualifying events have served a dual purpose for Porter of helping him prepare for upcoming One Lap Of America events. "This has been one of the best track years ever, spending all this time with my Uncle, going to all these tracks and actually getting to spend some time on them. rather than just the three laps we get in One Lap will surely help us prepare when OLOA rolls through them again," says Porter.
Aside from the tire swap and steering rack replacement, Chris' pre-SEMA prep includes buying a fresh box of Scotch brite pads a new bottle of 409 cleaner with bleach. "Truth be told, we have spent all our funds just having a blast at all of these events and getting out there is just part of that," admits Porter. "We will be there with our same 3100-pound and measly 450 horsepower bit and we may have brought a knife to a gun fight, but someone is going to be going home with stitches."
The one area Porter thought he might have a slight edge on some of the competition was familiarity with the course in the BFGoodrich Hot Lap Challenge. "The new venue threw me a curve, as I just had spent a few days at the Ron Fellows Performance Driving School in Pahrump, when I found out the venue moved to the Las Vegas Motor Speedway, so anything I thought I knew is out the window," says Chris. "From the few videos I have seen of the track I am not sure if the really high-horsepower cars will have a huge advantage, so maybe we will have a chance there, who knows? I just know one thing- I still suck at the RideTech Autocross and Wilwood Speed Stop. We'll just have to wait and see where the chips fall. Who know maybe we can pick up another sponsor for next year and come back even bigger better and stronger?"
Chris has had some great supporters throughout the year, starting with his Uncle and Wife. "Without their financial morale and spiritual support, we would have never been able to start on this journey," says Porter. "One other person I would like to publicly say thanks to is Steve Gilliland my neighbor , friend, and world-renowned speaker, whose book, ENJOY THE RIDE! I have been promoting this year- love what you do and do what you love!"
"The best part about all this is my Uncle qualifying his 911 coupe and making the trip with us," says Porter. "This will truly be the event of a lifetime." If Chris is right (and we think he is), you won't want to miss this event. If you did miss it, add the OPTIMA Network for FREE on Roku and watch all the past episodes of the TV series!