Competitors Fight for OPTIMA Ultimate Street Car Invitational Entry at Sandhills Open Road Challenge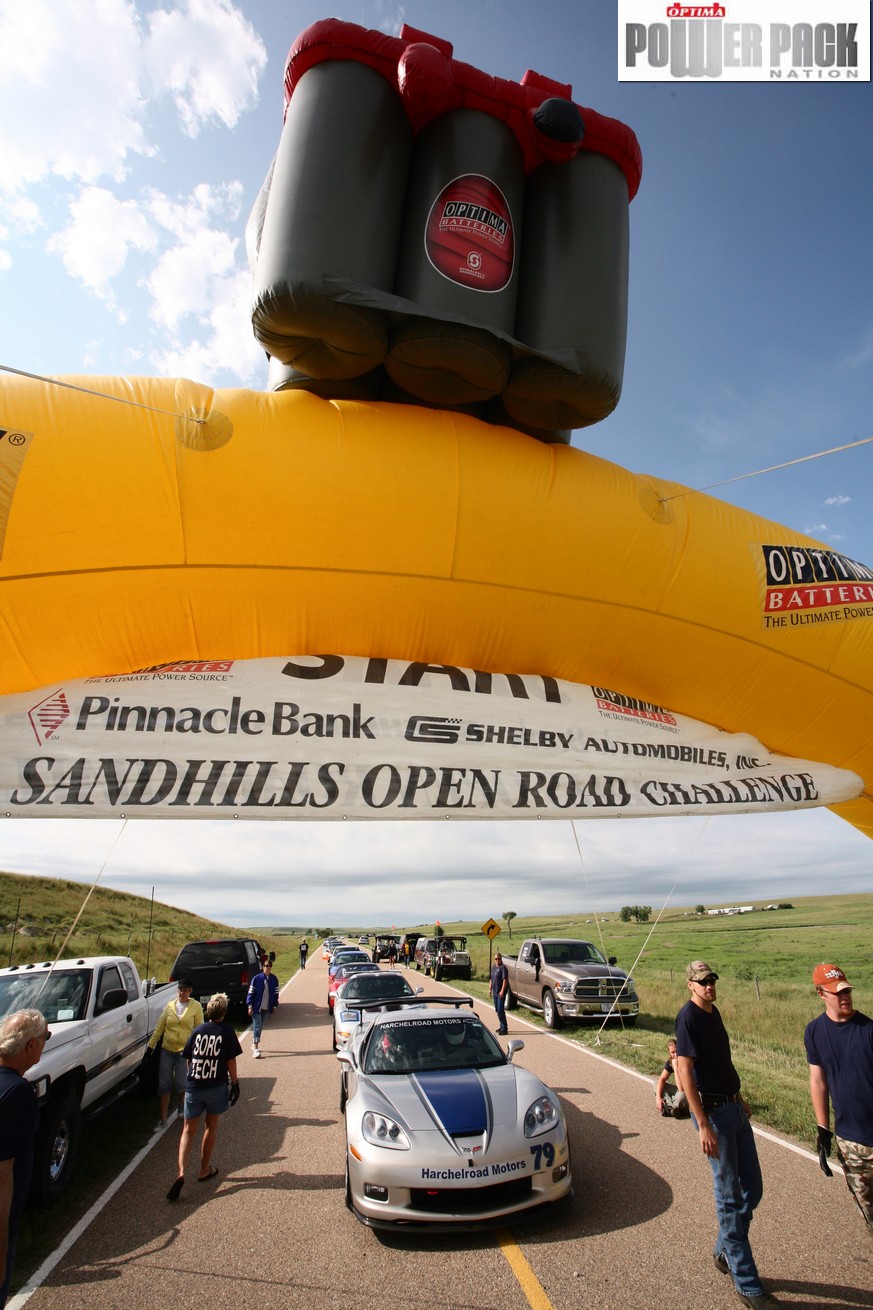 Events
Sponsor

OPTIMA Batteries

Location

Arnold, NE
The Sandhills Open Road Challenge is now one of nine qualifying events where automotive enthusiasts compete to earn a chance to participate in the world-famous OPTIMA Ultimate Street Car Invitational, that takes place annually in Pahrump, Nevada immediately following the SEMA Show. The Sandhills Open Road Challenge, which began in 2001 and sells out every year, will take place in Arnold, Nebraska, August 8-12, 2012. Here, participants will battle through a challenging 55-mile rally style open road race and tackle a half-mile shootout. Known as one of the toughest open road course competitions in the world, the Sandhills Open Road Challenge offers tedious "S" curves, straights, and 90-degree turns to challenge even the most talented drivers.
"The Sandhills Open Road Challenge is a bucket list driving experience for automotive enthusiasts to participate in," said Cam Douglass, Director of Marketing and Product Development for OPTIMA Batteries. "It's all about real street cars using the best performance parts to compete at race car levels. This fits perfectly as an OPTIMA Ultimate Street Car Invitational qualifying event and we can't wait to see these great cars compete."
OPTIMA is proud to announce the list of selected contenders, who will compete in a special speed class with a targeted average speed of 91 MPH. They will be joined by representatives from BFGoodrich and RideTech, who will also be participating. Many of these participants were chosen from previous qualifying events, to take part in the Sandhills Open Road Challenge for one last chance to earn an invite to the fifth annual OPTIMA Invitational.
Ken Lingenfelter
Ron Deppert
Joel Hannig
Kevin Kraack
Randy Johnson
Tom Farrington
Bill Howell
Albert Melchior
Steve Rupp
Phil Gerber
David Grubnic
Chriss Bristow
If one of those names looks very familiar to NHRA fans, it is because David Grubnic, driver of the OPTIMA Batteries-sponsored Kalitta Motorsports Top Fuel dragster will be competing in this year's event. The car he is driving won't be quite as fast as his regular weekend race car, but the Corvette, which is being supplied by Lingenfelter Performance Engineering, should make Grubnic very competitive in what promises to be the longest bracket race he's ever run.
Enthusiasts still have a chance to qualify for the OPTIMA Ultimate Street Car Invitational by signing up for one of the remaining fun-filled and action-packed qualifying events. Time for registration is limited and spots will be awarded based on a first come, first serve basis.
Sponsors of the 2012 OPTIMA Ultimate Street Car Invitational include presenting sponsors KN Filters and Royal Purple; race event sponsors BFGoodrich, RideTech, Wilwood Disc Brakes, Lingenfelter Performance Engineering, Detroit Speed and Engineering/JRI Shocks; and associate sponsors MagnaFlow, Centerforce, Roadster Shop and Mother's.

See a gallery of photos from this iconic event here.