Congratulations to OPTIMA-Sponsored Racer, Kyle Crump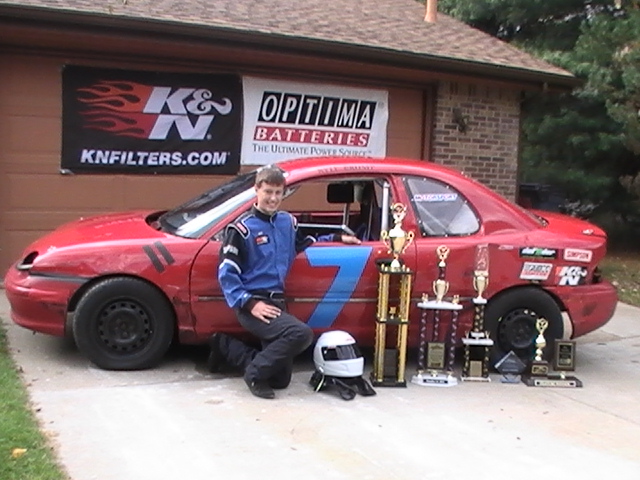 Cars
Sponsor

Location
While OPTIMA sponsors some of the top racers in the world, like the good folks at Kalitta Motorsports, who compete in the NHRA, we also like to help the next generation of racers get their start. Kyle Crump of Brighton, Michigan, is one such racer. Kyle just turned 16, but he has already been racing competitively for more than five years!
The 2011 racing season marked his second full year in a circle track car and he made it a successful one, competing in the CRA (Championship Racing Association) FWD Compacts Division. It was a big step up for Crump, but he was up to the challenge. Crump ended the season with three poles, three wins, two track records and second place in the overall points battle, just 15 points shy of the championship!
Rookie of the Year honors obviously followed, but Kyle didn't limit his racing to the CRA. On his off nights, Kyle continued to compete at Owosso Speedway, running eight point events and one invitational event. Kyle captured eight poles, won six of those events, finishing second to rear-wheel drive cars in two of the others and made it to victory lane for the Owosso Nationals event.
Kyle's quest for experience didn't end there, as he also competed at Spartan Speedway, where he picked up 16 top-10 finishes in 17 starts, including five poles, a win and a new track record. In total Crump competed in 38 races on the season, notching 11 wins and 33 top-10 finishes. OPTIMA is proud to be his battery of choice and we wish him continued success in 2012!