Congratulations to Scigliuto Family Racing!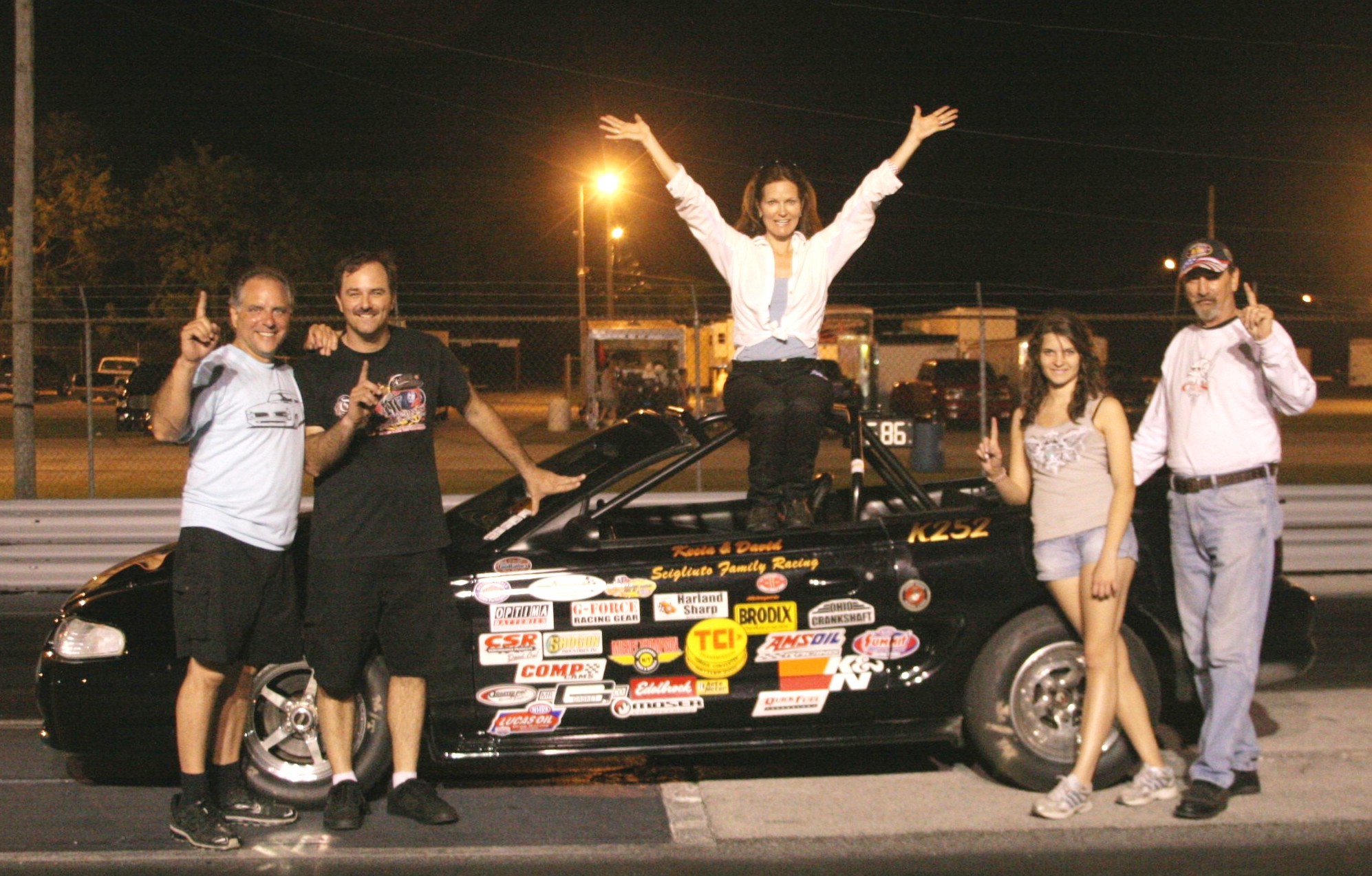 Cars
Sponsor

Location
It doesn't matter if you are Jeff Arend in the DHL Funny Car or Kecia Scigliuto in a Ford Mustang convertible, winning a drag race is always a big deal. Last weekend, Kecia won her first Super Pro race at SunShine Dragstrip in Clearwater, Florida. It was a challenge for Kecia, because she was running in a class, where electronics are allowed, but she did it all on her own.
The entire Scigliuto clan is up to their eyeballs in drag racing and we're happy they have OPTIMA batteries onboard. David Scigliuto currently sits atop the Super Pro point standings at SunShine Dragstrip, while Kecia's victory moved her up into the top-10. Meanwhile, Sienna Scigliuto currently sits third in the Advanced Junior Dragster division. Keep up the good work!