Congratulations to the Top Finishers at Thunderhill Raceway!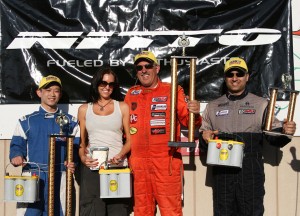 Events
Sponsor

OPTIMA Batteries

Location

Willows, CA
Round Five of the 2010 Nitto Tires United States Touring Car Championship was held at Thunderhill Raceway in Willows, California. Pete Bovenberg came out on top, followed by Tommy Lo and Larry Bani. All three racers received gigantic trophies and new YELLOWTOP batteries (as well as some awesome OPTIMA baseball hats) Congratulations gentlemen! You can read a full recap of the race by following this link- http://www.ustcc.com/news/10_08_21_thill.html

You can order the same YELLOWTOP batteries these racers receive for your car. Order factory-direct today!