Cranking Power, when you need it most!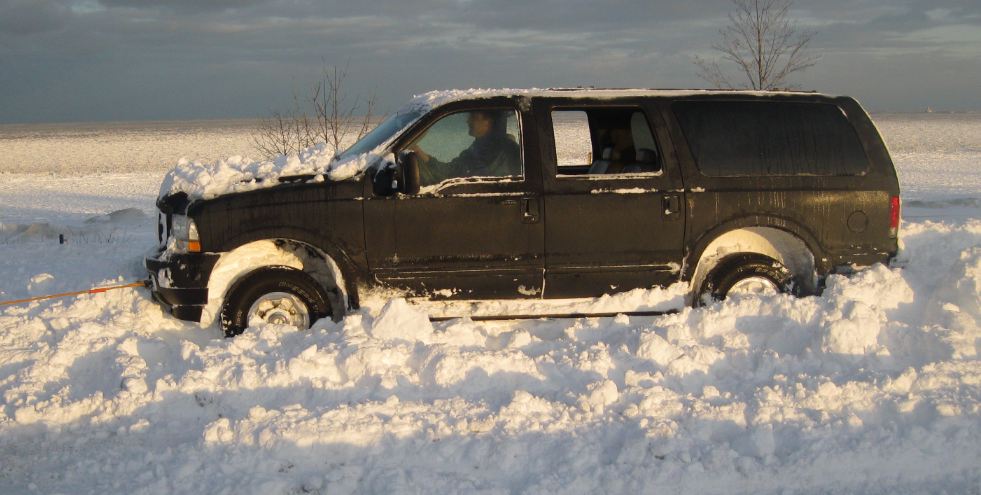 Tips & Support
Sponsor

Location
It has been a fun winter in Wisconsin, home of OPTIMA Batteries, Inc. We've had some massive snowfalls and even though OPTIMA Jim managed to get his Ford Excursion stuck in a three foot high snow drift that crested just above his hood at one point (note the remnants of the drift on his hood and front roof) and extended for 40 feet, he still had a fun afternoon playing in the white stuff. The snow is still on the ground and we haven't had much new stuff in the past few days, but the bitterly-cold temperatures have descended out of Canada and settled over Southeastern Wisconsin.
This is typically the time of year when folks have trouble with their car batteries, but what few realize is that the cold temperatures don't hurt the batteries nearly as much as hot temperatures. It is the damage done during the hot summer months that finally manifests itself in the depths of winter. When OPTIMA Jim returned home last night, his Excursion had been sitting in sub-zero temperatures at the airport for the last 48 hours. Diesel fuel starts to gel at about 10 degrees above zero, so Jim made sure to fill his tank full before leaving, hoping that would stave off gelling.
The temperature on his dashboard said -10 degrees and the 6.0 Powerstroke diesel did not turn over on the first try, but not because of a lack of cranking power. The glow plugs took their time heating up and even though he wasn't convinced cycling them multiple times helps, he did it anyway and the truck turned over on the second attempt. It is a nice feeling to not be stuck in an airport parking lot at 2AM in sub-zero temperatures and Jim has a pair of OPTIMA RedTops to thank for his warm drive home.