Do Racers Make a Lot of Money?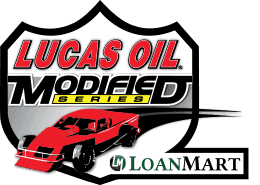 Events
Sponsor

OPTIMA Batteries

Location

Las Vegas, NV
Watching Drive to Survive and getting a look into the lives of Formula 1 drivers might make some folks think there's a lot of money to be made by racecar drivers. While that could be true for a handful of select racecar drivers in the world, most racers are just trying to scrape together enough money to run a full season in their favorite series.

Take the Lucas Oil Modified series as an example. On a Saturday night, when the green flag waves for round three of the Lucas Oil Modified Series presented by LoanMart, the 24 drivers starting the race will have two objectives in mind. The first, as usual, will be to win the Lucas Oil Products 75 presented by Hoosier Tire West at The Bullring at Las Vegas Motor Speedway. The second will be to finish well enough to be at least 20th in the point standings, and it's likely that more racers will be focused on that than on a victory because of the potential effect on the rest of the nine-race season.
The issue is one of economics, as it so often is in motorsports. The next event on the schedule will be at Rocky Mountain Raceways in West Valley, Utah, June 15th. It will be the Lucas Oil Modifieds first visit to the track near Salt Lake City, and it will mean significant commitments of time and money for the teams making the trip. That's where the point standings come into play.
The top-20 following Saturday's race will get $700 in tow money from the track and series' promoters and sponsors to lighten the financial load. Those not in the top-20 may have to choose between traveling to Utah or staying home and competing in the rest of this season's races. These guys aren't racing to make payments on Lear jets, they're racing to earn enough gas money to get to the next race.

That probably means there will be two races in one Saturday night at The Bullring. There will be the race for the win, with Jim Mardis, Chris Gerchman, Roger Brown, Doug Hamm and Aaron McMorran the probable favorites, and there will be a battle for 20th that easily could involve a dozen drivers, or more.
At the moment, Hemet, California, firefighter Michael Zimmerman is in a tie for 19th with Doug Carpenter, of San Diego, both with 32 points. Just ahead of them are Utah resident Chris Cook with 40, Matt Hicks with 36 and Pat Petrie with 34. Just behind are New Mexico driver Vanessa Robinson with 30, Arizona resident Randy Ussery with 26 and Elliott Stjerne with 20. Series regulars Scott Osborn, Jerry Toporek, Brian Collins and Thomas Pfundstein are tied for 24th, with 16 points each. But only 40 points separate that quartet from 10th-place Jason Patison, and with a maximum of 58 points available to the race winner it's possible for someone to make a big move upward with a good finish or tumble badly with a poor one.
The race winner gets a minimum of 50 points, second 48, third 46 and so on, with anyone who starts the main event getting at least 8 points. There also are 8 bonus points available – 2 each for reaching the Sunoco Winner's Circle, posting the Budweiser Fast Time in qualifying, winning the BILSTEIN Trophy Dash and earning the Optima Batteries Hard Charger award.
Mardis and Gerchman have collected the Sunoco bonuses so far, Gerchman for his win in the season-opener at Havasu 95 Speedway in Lake Havasu City, Arizona, and Mardis by winning at Lucas Oil I-10 Speedway in BlytheApril 6. Mardis also has set fast time (at Blythe) and been the Hard Charger (at Lake Havasu). Hamm set fast time at Lake Havasu, David Crouch was the Hard Charger at Blythe and Patison (Lake Havasu) and Brown (Blythe) have been the BILSTEIN bonus recipients.
Two-time series champion Mardis won last season's finale at The Bullring with a last-lap pass of Jay Linstroth. The Lucas Oil Modified Series presented by LoanMart is supported by a potent marketing concept known as "Team Lucas" whose members include OPTIMA Batteries, Lucas Oil Products Inc., E3 Spark Plugs, General Tire, GEICO, Canidae All Natural Pet Food, MAVTV-American Real, Speedco Truck Lube and Tire and LoanMart.