Dodge Grand Caravan Battery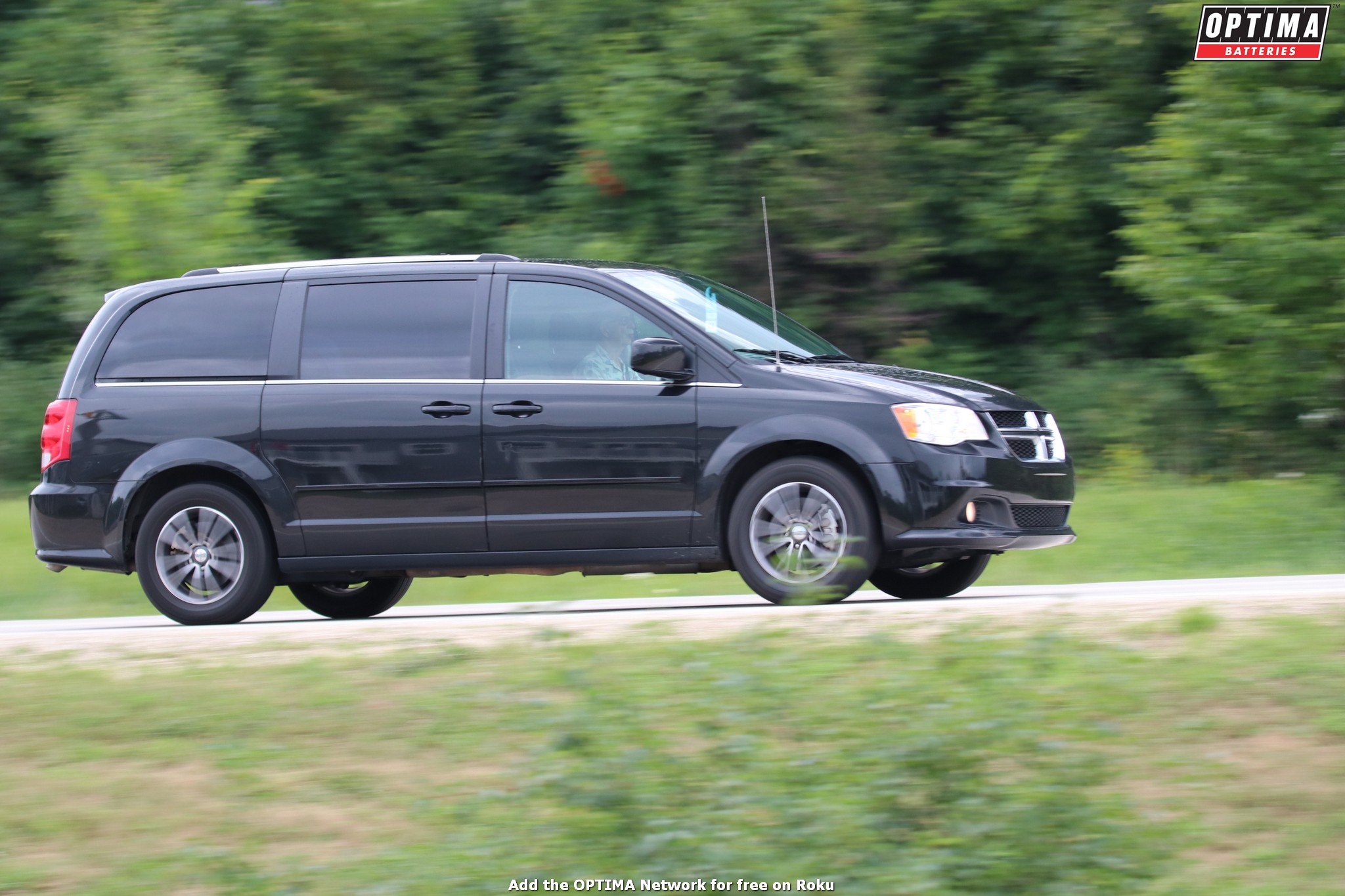 Cars
Sponsor

OPTIMA Batteries

Location

Elkhart Lake, WI
Battery replacement for the Dodge Grand Caravan hasn't been too complicated of a process over the years. For a long time (2003-2010) a Group 34 battery was the go-to replacement battery (owners of 2008-09 Grand Caravans should consult a service professional when changing their batteries). However, things changed starting in the 2011 model year.

That was when Dodge performed a mid-cycle refresh on the Grand Caravan, with several changes taking place, including all three of the previous engine options being replaced by the 3.6-liter V6. These changes also ushered in a new battery size for the Grand Caravan, the group 94R battery, also known as an H7 or in the case of an OPTIMA battery, a DH7 YELLOWTOP. These batteries are not only significantly larger, they are significantly heavier than the Group 34 batteries found in older Grand Caravans.

In the case of the OPTIMA battery sizes, the DH7 YELLOWTOP is 41% heavier than the D34 YELLOWTOP, but is more weight a good thing? Absolutely! The electrical accessories and features in modern vehicles have significantly increased the demand on batteries. Having a larger battery helps meet the demands of start/stop engines that start tens of thousands of times more than non-start/stop engines, as well as video players, integrated alarm systems and other features that place more demands on car batteries than ever before.

Battery companies used to promote the cold cranking power of their batteries, but with modern vehicles, the numbers to look for are weight and reserve capacity (Ah). Generally speaking, the heavier the battery, the more reserve capacity it will offer. While most H7 batteries will weigh between 52 and 57 pounds, OPTIMA's DH7 YELLOWTOP weighs in at just over 60 pounds and is conservatively-rated at 80Ah.

Most any battery will have no trouble starting any engine found in any Dodge Grand Caravan, but what most Grand Caravan owners need is more reserve capacity. That's what the battery uses when a video player entertains one child, while the other is at soccer practice. It's also what powers the stereo while you are tailgating at a Jimmy Buffett concert or football game. Whether your Grand Caravan needs an DH7 YELLOWTOP or D34 YELLOWTOP OPTIMA batteries are the heavyweight champs for powering your Grand Caravan.

Did you know if you purchase an OPTIMA battery directly from us and add an OPTIMA Digital 1200 to your purchase, we'll extend the free replacement warranty on your battery by a full year? That's a combination that's hard to beat!