DriveOPTIMA's 2017 GTC Class Preview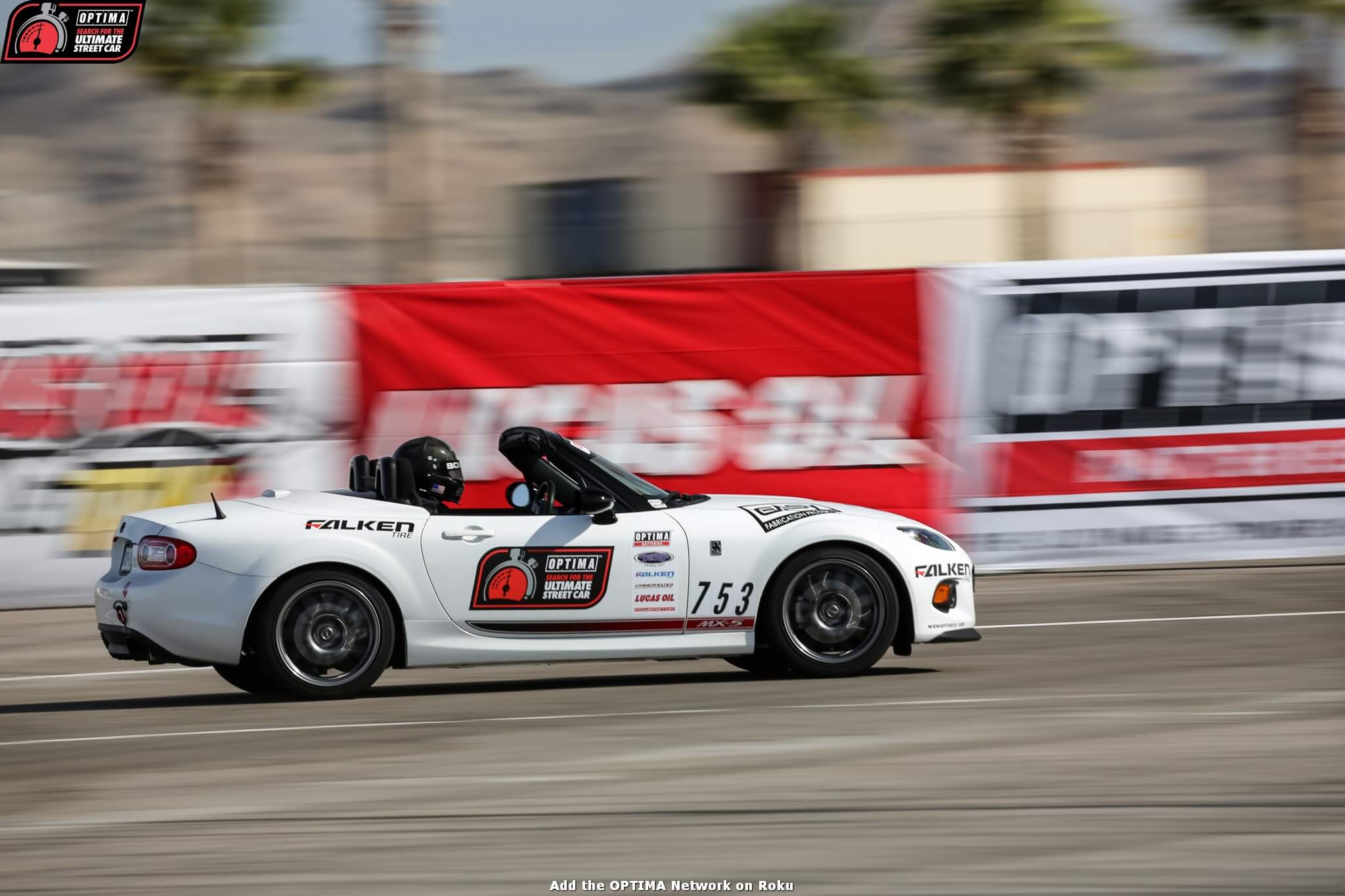 Sponsor

Location
A comprehensive season preview of the classes competing in the fourth full season of OPTIMA's Search for the Ultimate Street Car probably could have or should have happened before the season began. However, we have so much more information now, after the first event was run at Las Vegas Motor Speedway, that waiting until after that first event will probably make for a better preview of the remaining events. There are now a total of six classes in the series, although one of those classes, the GTE Class for electric-only vehicles, may not see any entries this season. If it does happen, they'll have to come at New Jersey Motorsports Park or Auto Club Speedway, because those are the only remaining events that have not sold out. If they do make it there, they'll likely receive an invitation to the OPTIMA Ultimate Street Car Invitational by default and the same would be true for a class championship. Neither scenario seems likely at this point, so we'll focus on the other classes that will definitely have entries, starting with GTC.
The GTC Class is for naturally-aspirated, compact and sub-compact vehicles with a maximum wheelbase of 107 inches. They can be front or rear-wheel drive and powered by four-cylinder or two-rotary engines. Sportscars like Elises and Porsches will still continue to run in the GTL Class, as this class is intended more for cars like Honda Civics, S2000s, Subaru BRZs, Mazda Miatas, etc...
So far, the GTC Class only has eight entries on the season, while most of the other classes would have a small field at a single event with that number. This isn't unusual for a first season, as we also saw some small classes in the first year of the series. Vegas did end up having three entries and Kevin Schultz's S2000 did emerge victorious, punching a return ticket to Las Vegas in the process. While Schultz's OUSCI ticket is punched, he's also signed up for two more events, which could put him in contention for the class championship. However, he will have some competition.
Technically, all seven of the other GTC competitors could still sign up for at least three events, to score enough point to win the championship and at least three already have. However, none have signed up for Auto Club Speedway, which means if anyone does sign up there in GTC, they may qualify for the OUSCI by virtue of finishing the event. That event is still more than five months away, so a lot can happen between now and then. The price point for buying a car for this class is easily the lowest in the entire series, so it's possible a competitor in one of the other classes could change course mid-season (it's happened before).
Whomever goes after Kevin Schultz will have their hands full, as Kevin qualified for the OUSCI last year in the highly-competitive GTL Class with essentially the same car. The next-closest car last season, that would've also been in the GTC Class this year, was 452 points behind him. Kevin gapped second place in Las Vegas by 55 points, so anyone who wants to contend for a GTC Class Championship may need to average better than 400 points per event to give him a run for his money.
For starters, the two Mazdas that finished behind Schultz at Vegas are not exactly newcomers to the competitive street car scene. Sammy Valafar has run his Miata at Vegas in the past and while Bob Boileau may have never run his MX-5 in the series before, he has as much racing experience as nearly everyone in the series and he does run Pike's Peak International. That not only gives him home-court advantage at one event, but plenty of opportunities to practice in between. Looking at the other Mazda entries, we see Andy Hollis, who ran his Miata at NCM two seasons ago and nearly qualified for the OUSCI last season at Circuit of the Americas in his McLaren. We also see Dan Hayes is signed up to run at Road America and while he may be a rookie to the series, he is a longtime SCCA competitor. Finally, there's Erik Vandermey, who ran in the series in each of the last two seasons, as well as the 2016 OUSCI.
Mazdas look to be the popular marquee so far in GTC, but they don't have the class to themselves. GTC will also see the return of a past OUSCI competitor in Anthony Cuthbert, although he is registered to run his Tigershark-powered Dodge Dart GT and not the Fiat he ran at the OUSCI. The other car to watch will be Scott Budisalich, who won his way into the OUSCI in his rookie season and finished in the top-20 there in his Subaru STi. He's moving into a Honda S2000 for this season and knowing how capable a driver he is, Scott will have to be considered a contender to win the class.
One of the great kickers in OPTIMA's Search for the Ultimate Street Car series is
Falken Tire's contingency program
, which pays out $500 for first in class, $300 for second and $100 for third, as well as $2,000 if someone wins the national championship in their class. At this point, only Pike's Peak and Road America have more than three GTC entries, so if someone is in the contingency program and they just show up, they'll get something for the effort. In the case of Auto Club Speedway, it could be $500!
Even if a class championship isn't in the cards for Scott or some of the other competitors, the odds of getting into the OUSCI really play in their favor. One SEMA/OUSCI entry will be awarded in the GTC Class at each event. In addition, at the end of the season, the top-three non-qualifiers in each class, based on season-long points, will also receive an invite to the OUSCI. The math from there is fairly straightforward, especially if no GTC cars sign up for Auto Club Speedway. There are at least ten entries that could be handed out in each class for SEMA and the OUSCI and there are currently only eight competitors in GTC. Are you ready to enter the mix? Sign up at
www.DriveOPTIMA.com