DriveOPTIMA's 2017 GTS Class Preview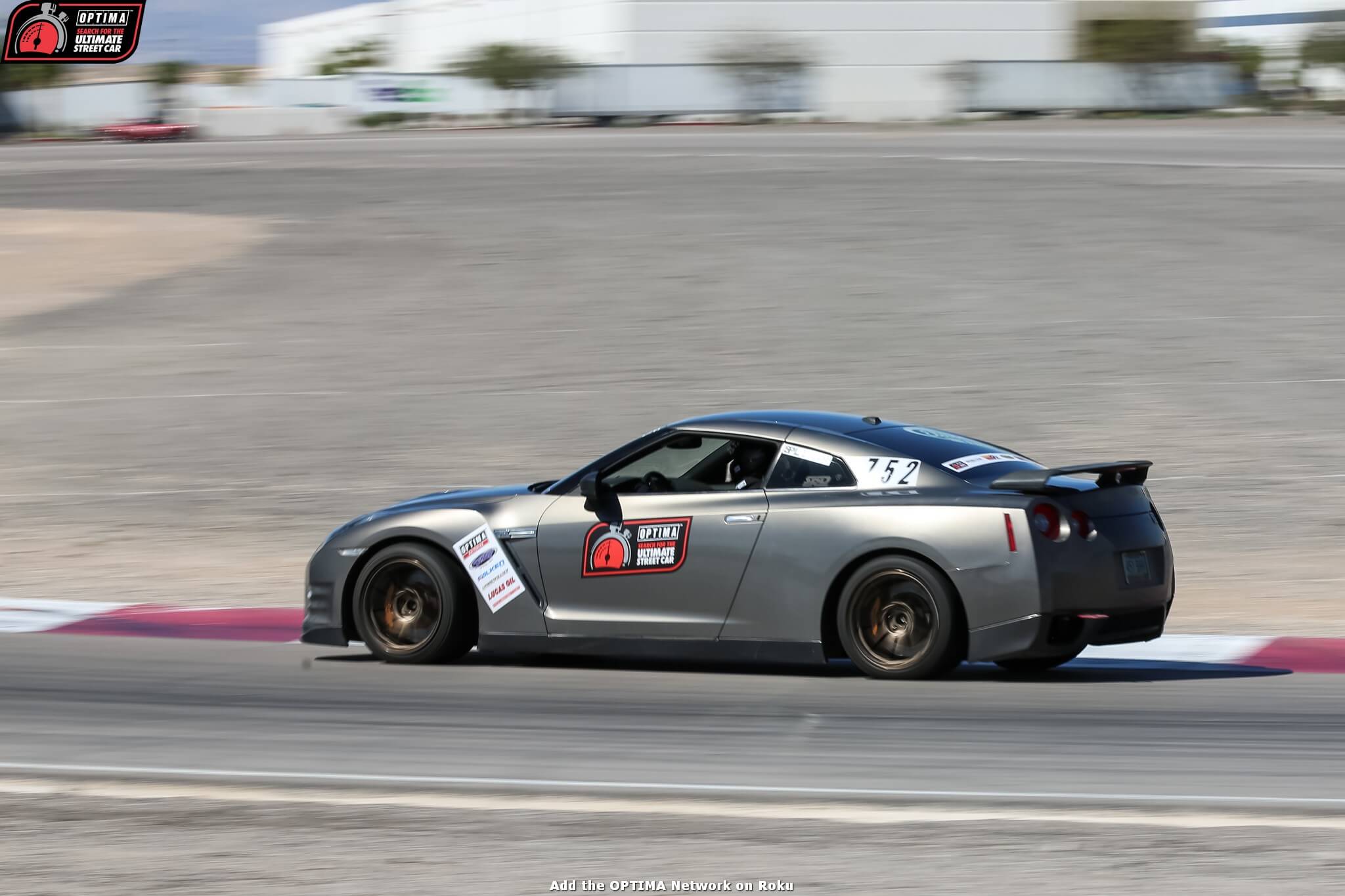 Ultimate Streetcar
Sponsor

Advance Auto Parts

Location

Nationwide
The GTS Class in OPTIMA's Search for the Ultimate Street Car Series is often thought of as "one of the Corvette classes," but it is far more encompassing than that. Any all-wheel drive vehicle that weighs more than 3,200 pounds will run in this class, which includes Nissan GT-Rs, like Brandon Williams' and 2016 GTS Class Champion, Steve Kepler's, as well as Subaru WRX STis, some Mitsubishi Lancer Evolutions, the new Ford Focus RS, Dodge Vipers and perhaps some other more exotic fare, like Porsches, McLarens, Jaguars and other such vehicles, that have run in the past.

The 3,200-pound weight cut-off means some competitors will look to add a few pounds to their Corvettes to get up to the minimum, while others may seek out ways to shave pounds to get closer to the same number. Others are more than content to stand pat with their vehicle weight, preferring to keep their rides intact in that regard, while focusing on other modifications and/or honing their driving skills.

If the first event in Las Vegas is any indication, this class could end up being the most-competitive in the series this season. Jake Rozelle's '30 Corvette ended up in a tie with Glen Barnhouse's 2012 Corvette Grand Sport at 475 points. Barnhouse owned the tiebreaker, which was the Lingenfelter Design & Engineering score, so the invitation to the OPTIMA Ultimate Street Car Invitational (OUSCI) went to him. As impressive as their performances were, GTS Class Champion Steve Kepler averaged just over 483 points at his top-three events last season. Speaking of Kepler, he is only signed up for Road America at this point, so he could make another run at a SEMA/OUSCI invite, but he'd probably have to sign up at NJMP and Auto Club Speedway to make a successful defense of his 2016 points championship, as all the other events are sold-out.

As if that weren't tight enough, Lynn Proctor's Dodge Viper finished just a single point behind those two, recording his second-best score since he began running the series and 2013 OUSCI Champion, Brian Hobaugh, finished just two points behind Proctor! As the series moves next to NOLA Motorsports Park, we'll see the the season debut for other top contenders, including Paul Curley's C5, Curt Trawick's GT3 RS, ZR1s from Jeremy Swenson and Toby Thompson, as well as a pair of Ford Focus RSs being campaigned by Todd Earsley and Mike Gallagher, both of whom have competed in the OUSCI in the past.

That really just begins to scratch the surface of GTS competitors who could not only qualify for the OUSCI, but contend for a class championship. A total of 61 competitors have already registered or competed in the GTS Class this season and the fields at nearly every event are stacked with tough competition. There were 17 cars running in Vegas, there will be 19 at NOLA, 21 at PPIR and 23 at both NCM Motorsports Park and Road America. The only tracks that might (and it's a big might) offer some smaller fields would be NJMP, in late-August which is already at 11 entries and Auto Club Speedway, which has just five entries, but doesn't happen until early-September.

Outside of possibilities that might exist at those two events, is there a strategy specific to the GTS Class that could be used to qualify for the OUSCI or win the class championship? As competitors in this series have now had several years to refine and/or build entries for competition, it really comes down to not leaving points on the table, which is probably the case for every other class. A good example happened last weekend in Las Vegas, where one of the series top drivers, Thomas Smith, captured 287 out of 300 possible points in the timed events. However, since his Subaru WRX is a true daily driver and not nearly as detailed as the top competitors in the series, it only posted 72 points in Design & Engineering. While still a respectable score, it was the only finisher in the top-6 that didn't finish in the top-10 in D&E.

A similar performance at Las Vegas two years ago in a much smaller (seven car) field was good enough for Smith to win the class and capture an OUSCI invite at that event, but a lot has changed in two seasons. Every competitor who finished ahead of Smith this time scored at least 90 points in every segment, except for Barnhouse's 86-point performance on the Detroit Speed Autocross. If Smith repeated that performance at two other events, he would likely easily punch his ticket based on season-long points, grabbing either one of the three slots available for GTS cars or 10 invites open to all classes based on season point totals.

As the series moves to NOLA Motorsports Park, it will be interesting to see how many GTS competitors cross the 400-point barrier, which is in the neighborhood of what it took over three events last season to qualify for the OUSCI. Nine of 17 GTS cars did it in Las Vegas, which was more than any other class. It should be every bit as exciting as Las Vegas. You can watch past episodes of OPTIMA's Search for the Ultimate Street Car TV Series on-demand for free anytime on the OPTIMA Network on Roku.