DriveOPTIMA Daytona 2019 Album Two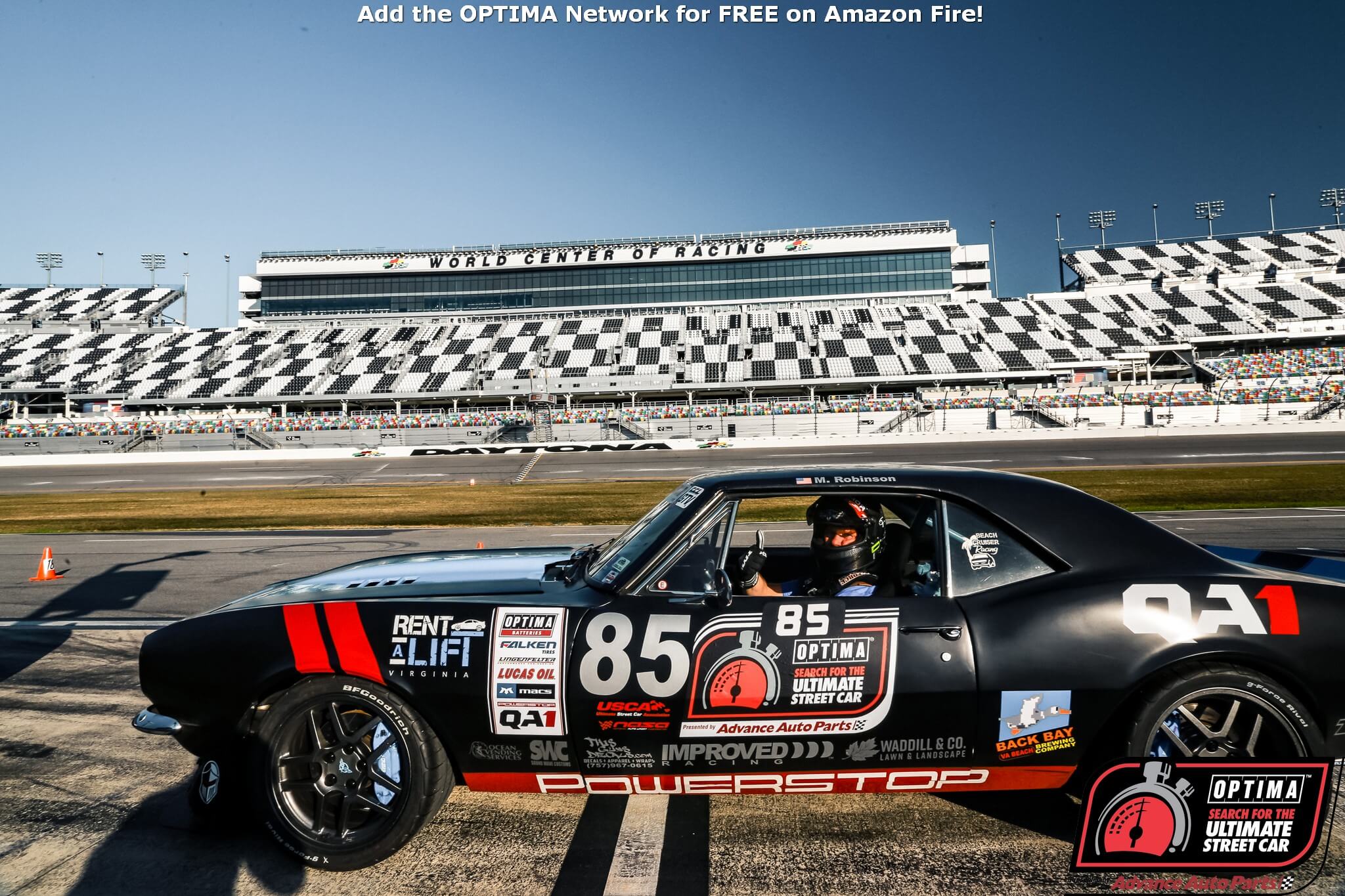 Ultimate Streetcar
Sponsor

OPTIMA Batteries

Location

Daytona Beach, FL
One of the great things about OPTIMA's Search for the Ultimate Street Car, presented by Advance Auto Parts, is the widespread coverage by a wide variety of media outlets. First of all, every event is captured for a TV Series that airs multiple times every weekend on MAVTV, as well as on-demand viewing anytime on the OPTIMA Network on Amazon Fire and Roku, as well as the LucasOilRacing.tv app. The series also sees extensive coverage from other outlets, including Bangshift.com, Grassroots Motorsports Magazine, Muscle Mustangs & Fast Fords Magazine and Chevy High Performance, just to name a few.

That last title brings us to the subject of Mills Robinson and his '67 Camaro, who is a series regular, who ran with us at Daytona. We go out of our way to make every effort to ensure that every Ford that runs with us at least gets a shot at coverage in MM&FF and the same is true for every Chevy in Chevy High Performance (sometimes editors leave out the photos of engine-swapped cars). However, after our most-recent event at Daytona International Speedway, it appears as if we inadvertently left out sending over a photo of Mills Robinson to Chevy High Performance. That certainly wasn't intentional and we want to extend our deepest apologies to Mills for that omission. Mills was definitely there, as the photo above clearly shows, but he wasn't alone.

Check out the full gallery of images from this fantastic event and if you'd like to see even more, head over to this album when you're done. As always, you can learn more about how you can enter your car in this series and make it world wide web famous, by visiting www.DriveOPTIMA.com.