DriveOPTIMA Las Vegas 2019 Results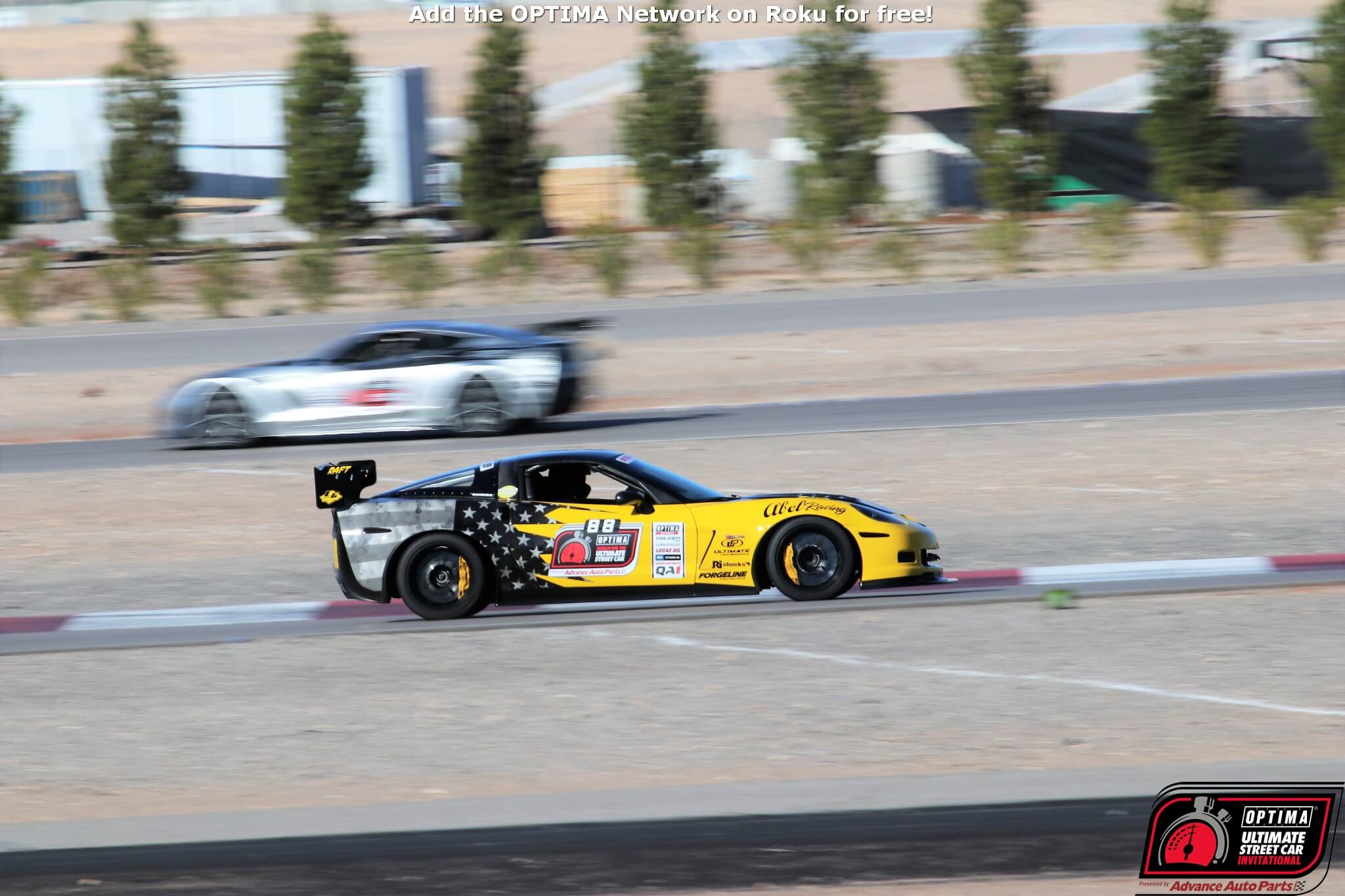 Sponsor

Location
OPTIMA's 2019 Search for the Ultimate Street Car, presented by Advance Auto Parts, began at Las Vegas Motor Speedway. Competitors in six different classes clashed in five different events, hoping to earn an invitation to the 2019 OPTIMA Ultimate Street Car Invitational (OUSCI), presented by Advance Auto Parts. Defending OUSCI champion, Mike DuSold, already held an invitation to the OUSCI, so even though he won the Holley EFI GTL Class at LVMS, the invite went to the next-highest non-qualifier, which was Ken Thwaits' 2006 Mitsubishi Evo. All the other class winners would receive invitations, including Brian Hobaugh's 1973 Camaro in the
Classic Car Liquidators
GTV Class, Austin Barnes' 2010 Dodge Viper in the
RECARO
GTS Class, Andy Fritts' 2018 Chevy Bolt in the OPTIMA Chargers GTE Class, Sammy Valafar's 2000 Mazda Miata in the GTC Class and Wes Drelleshak's 2018 Camaro in the OPTIMA Batteries GT Class.
Thomas Smith's 2005 Subaru STi also received an invitation by picking up the
SPECTRE Performance
Spirit of the Event invitation. A new class was added to the series for 2019, the Outlaw Class, which has relaxed aero and driver eligibility rules, although all vehicles must still remain street legal and run 200+ treadwear tires. Those vehicles also do not participate in the
Lingenfelter
Design & Engineering Challenge and while they will compete for their own regular season championship and an invitation to Las Vegas at the end of the year, they are not eligible to win the OUSCI and will instead compete for their own class cup. Duke Langley's 2002 Chevrolet Corvette topped the field in that class at Las Vegas.
Other winners on that weekend included George Liechty's 2003 Mitsubishi Evo, which won the
Mac's Custom Tie Downs
that Never Let You Down Award, which included a free set of vehicle tie-downs, the
Centerforce Clutch
Performance of the weekend for the dominating performance Sammy Valafar's 2000 Mazda Miata turned in on the
QA1
Autocross and the
Anderson Composites
Participant's Choice Award to Randal Wonnenberg's 2007 Chevrolet Corvette.
TCI Total Cost Involved
also refunded the entry fee for the top-finishing first-timer at the event, which was Jordan Cooke's impressive 436-point performance in his 2005 Mitsubishi Evo.
Be sure to check out the full gallery of images from this DriveOPTIMA event below and please visit
www.DriveOPTIMA.com
if you'd like to learn more about this series and how you can participate.