DriveOPTIMA NCM Motorsports Park 2020 Album One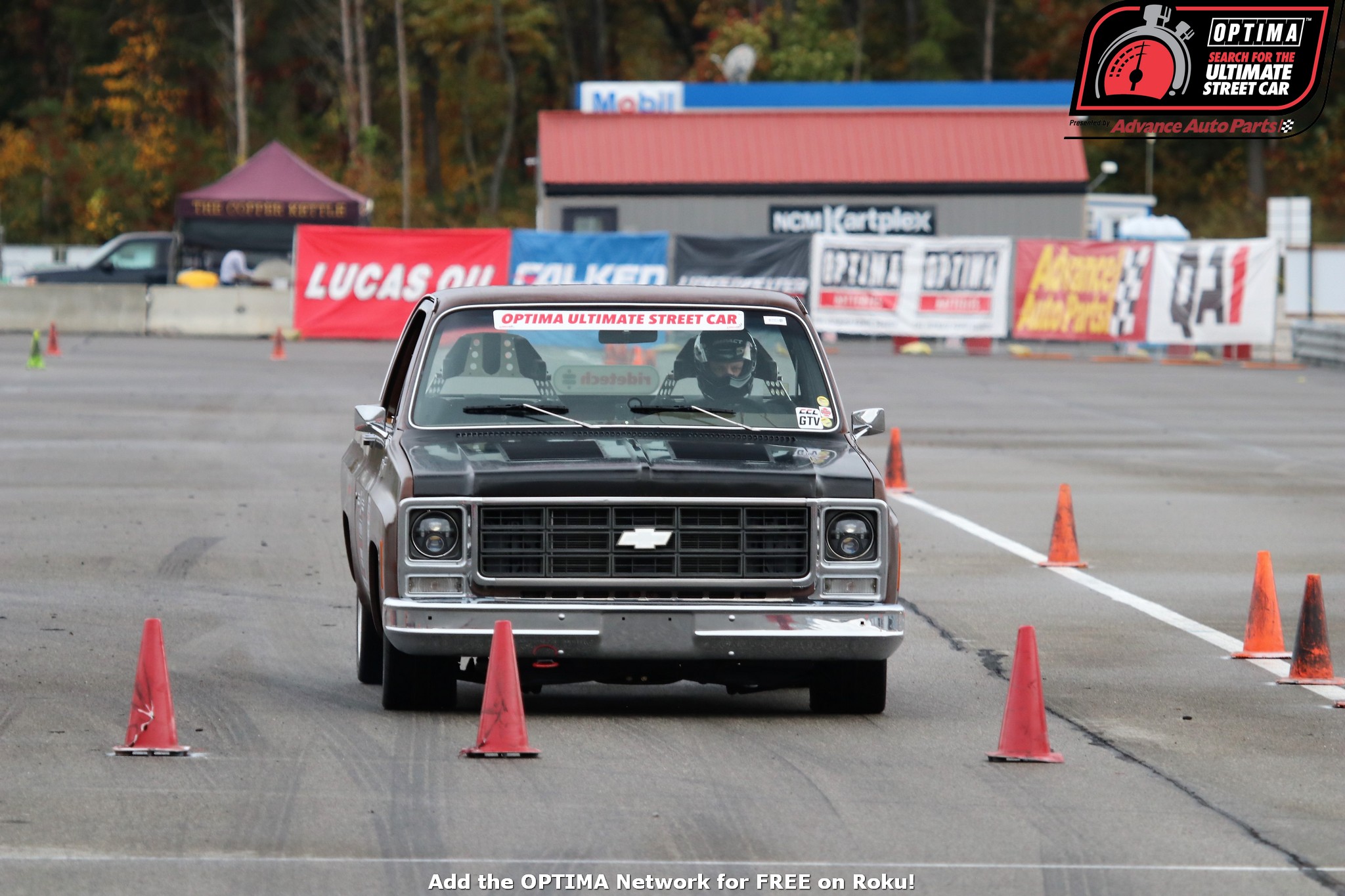 Ultimate Streetcar
Sponsor

Advance Auto Parts

Location

NCM Motorsports Park
NCM Motorsports Park in Bowling Green, Kentucky, served as the final regular season stop of the 2020 season in OPTIMA's Search for the Ultimate Street Car, presented by Advance Auto Parts. That meant it was the last chance for competitors, who were looking to earn their invitation to the 2020 OPTIMA Ultimate Street Car Invitational, which was held at Circuit of the Americas in Austin, Texas in early-November.
If you missed this episode when it originally aired on MAVTV, you can always watch it on-demand for free on the
OPTIMA network on Amazon Fire TV
. See a the results below, as well as a massive photo album from this event. Learn how you can be a part of this series at
www.DriveOPTIMA.com
. See another massive gallery of images from this event
here.
GT Class (post-1989, 3,200+ pounds, 2wd sedans, 4-seater coupes, trucks, etc...)
1. Cliff Elliott, 2016 Ford Mustang
2. Robert Weathers, 2018 Chevrolet Camaro
3. James Thomas, 2016 Ford Mustang

Classic Car Liquidators GTV Class (pre-1990, 3200+ pounds)
1. Jason Bottenfield, 1969 Chevrolet Camaro
2. Jim Stehlin, 1973 Chevrolet Camaro
3. Tom Farrington, 1966 Chevrolet Chevelle

GTS Class (post-1989, 3200+ pounds, two-seaters & awd vehicles)
1. Ryan Mathews, 2002 Chevrolet Corvette
2. Alex Peitz, 2020 Chevrolet Corvette
3. Chris Neal, 2014 Chevrolet Corvette

Holley EFI GTL Class (non-compacts under 3200 pounds)
1. Paul Curley, 2003 Chevrolet Corvette
2. Richard Forsythe, 2008 Chevrolet Corvette
3. Jacob Fisher, 1985 Porsche 944

GTE Class (Electric vehicles, no hybrids)
1. John Laughlin, 2019 Tesla Model 3

GTC Class (two-wheel drive compacts, 107-inch wheelbase or less)
1. Brian Johns, 1993 Mazda RX-7
2. Douglas Wind, 2004 Dodge SRT-4
3. Dallas Reed, 2004 Mazda RX-8

Outlaw Class (relaxed aero rules, pro drivers allowed)
1. Matt Busby, 2002 Chevrolet Corvette
2. Adam Ulrich, 2001 Chevrolet Corvette
3. Brian Tyson, 2013 Chevrolet Corvette