DriveOPTIMA Sonoma Raceway 2022 Results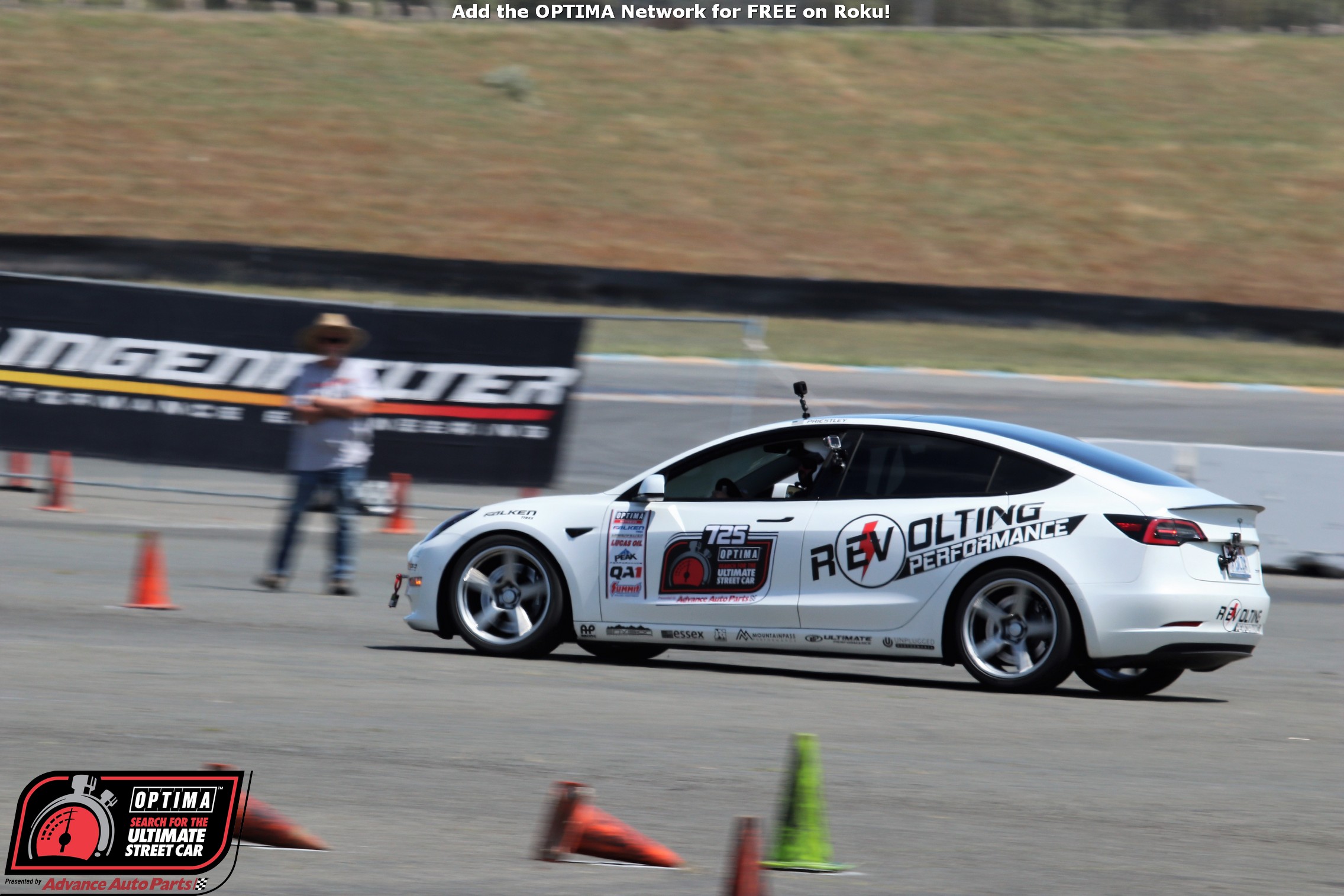 Ultimate Streetcar
Sponsor

Location
OPTIMA's Search for the Ultimate Street Car, presented by Advance Auto Parts, isn't just about finding the ultimate street car. The series is also about taking the world's best all-around street cars & trucks and enjoying them on bucket list racetracks. The latest track to be checked off that list is Sonoma Raceway in Northern California.

Now that the DriveOPTIMA series runs with Speed Tour/Trans Am/SVRA, they not only have access to more of these world-class tracks, but they have access on weekends where there are no noise restrictions, which was the case on this weekend. See a full gallery of images from this event below, as well as the top finishers from each class.

The first event of the season was also held at a bucket list track- Charlotte Motor Speedway. See a full gallery of images from that event & the top finishers here.


GT Class (post-1989, 3,200+ pounds, 2wd sedans, 4-seater coupes, etc...)
1. Dave Schotz, 2020 Chevrolet Camaro
2. Matt Ramirez, 2004 Ford Mustang
3. Mike Maier, 2017 Ford Mustang

Classic Car Liquidators GTV Class (pre-1990, 3200+ pounds)
1. Ryan Breezee, 1969 Chevrolet Camaro
2. Brian Hobaugh, 1973 Chevrolet Camaro
3. Jason Bottenfield, 1969 Chevrolet Camaro

GTS Class (post-1989, 3200+ pounds, two-seaters & awd vehicles)
1. Bob Sobey, 2013 Nissan GT-R
2. Logan Palmer, 2019 Chevrolet Corvette
3. Jordan Priestley, 2021 Tesla Model 3

Holley EFI GTL Class (non-compacts under 3200 pounds)
1. CB Ramey, 1987 Chevrolet Corvette
2. Jake Rozelle, 2003 Chevrolet Corvette
3. Jordan Cooke, 2009 Chevrolet Corvette

No Limit Engineering GTT Class (Trucks & SUVs over 3200 pounds)
1. David Carroll, 1974 Chevrolet Blazer
2. Curt Hill, 1972 Chevrolet Blazer
3. Kevin Phillips, 1991 Chevrolet S10

GeauxMoto GTC Class (two-wheel drive compacts, 107-inch wheelbase or less)
1. Dayton de la Houssaye, 2006 Mazda MX-5
2. Saroja Day, 2017 Mazda MX-5

Speedtech Lucky 7 Outlaw Class (relaxed aero rules, pro drivers allowed)
1. John Lawrence, 2017 Chevrolet Corvette
2. Keith Corrigan, 1969 Chevrolet C10
3. Josh Stahl, 1969 Mercedes-Benz SEL

Summit Racing Spirit of the Event Award:
Williams McDonald, 2007 Chevrolet Silverado

Anderson Composites Competitor's Choice Award:
Josh Stahl, 1969 Mercedes-Benz SEL

Advance Auto Parts Speedperks Showdown Winner:
Cary Hegna, 2001 Chevrolet Corvette

TCI First Timer Award:
Jon Bickford, 2020 Tesla Model 3 Performance