Edwin Evers wins Championship at MLF Redcrest Tournament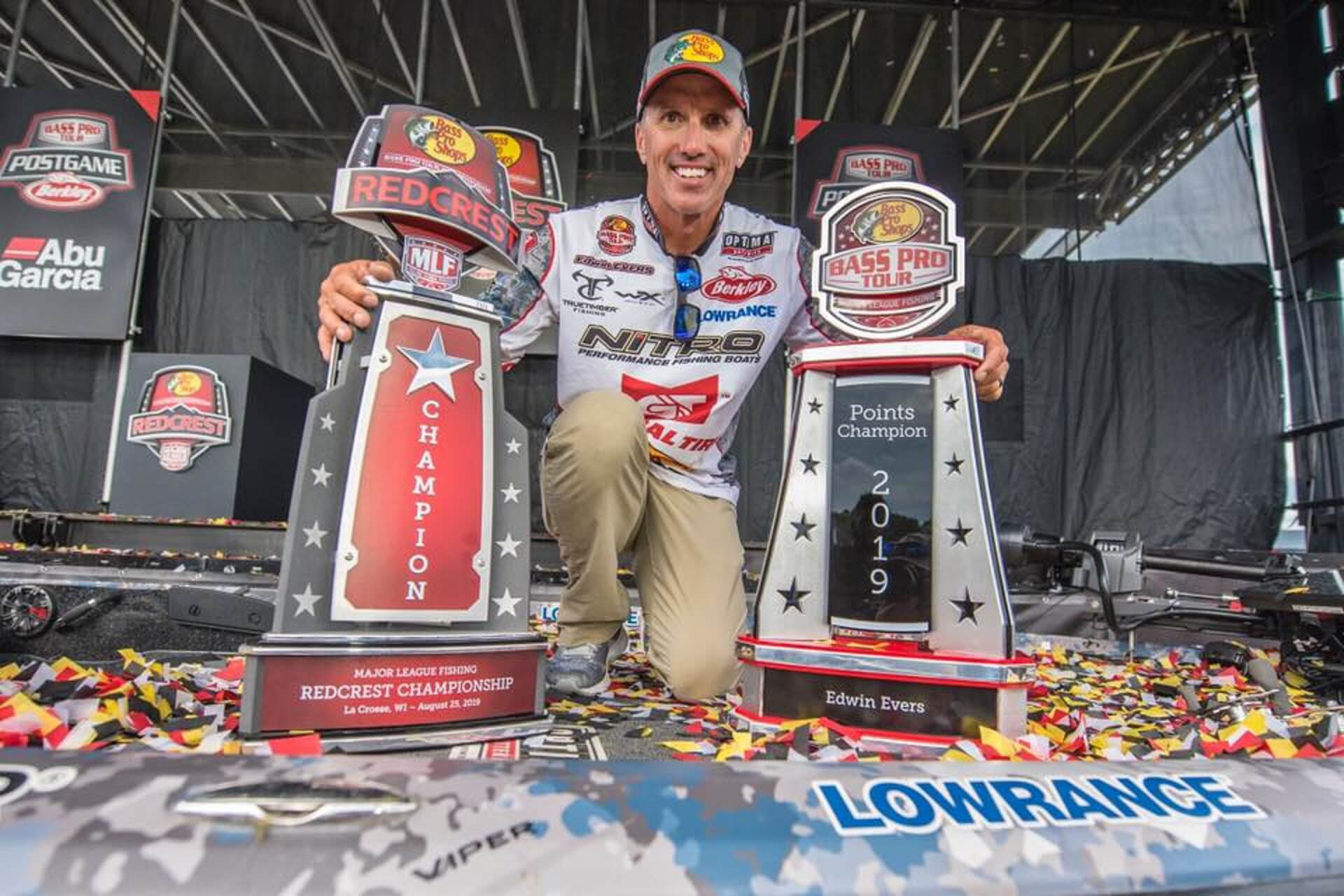 Marine
Sponsor

OPTIMA Batteries

Location

LaCrosse, WI
OPTIMA Batteries PowerPro Brand Ambassador, Edwin Evers, is the champion of the first-ever Redcrest Major League Fishing (MLF) tournament which took place in La Crosse, Wisconsin from August 21-25, 2019. Featuring 30 of the best anglers from the 2019 season, Redcrest participants competed for a grand prize of $300,000 and the championship title which made Edwin's win even more special as he not only won the Redcrest prize, but also made history by being the 2019 points champion in the Bass Pro Tour standings.
Using five OPTIMA BLUETOP marine batteries, Edwin competed against the top 10 anglers in the championship round at Redcrest, reeling in 23 fish in the knockout-format competition. Reminder, a fish is caught, weighed and released to count during this round, making this feat all the more impressive. This win boosts Edwin's ranking to the top of Major League Fishing, concluding a great first year on the circuit!
We are proud of Edwin's most recent win and congratulate him and his team on a historic first year in Major League Fishing!